Opinion: Having flown through considerable turbulence in recent years the national airline is now looking ripe for a Government sell-down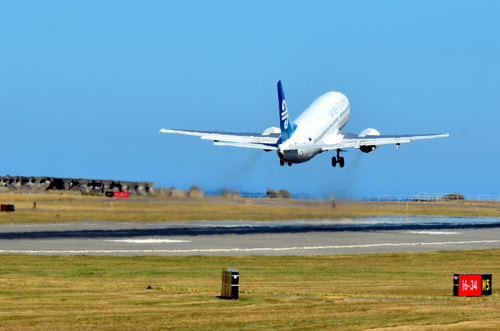 Timing is everything - and the timing is looking exquisitely good right now.
Amidst all the toing and froing over the Government's asset sales programme, Air New Zealand has largely been forgotten.
But lest we forget, Air NZ, which the Government currently holds just under 73% of, is on the list for a sell-down to 51%.
Your writer struggled manfully to find any negatives in the latest Air NZ result and came up empty. It has been a good few years now since the national carrier was travelling so well.
While the airline is looking at its prospects for next year with reasonable enthusiasm, a lot can go wrong for the airline industry in short periods of time. The latest after-tax profit of $182 million would therefore appear to be an ideal platform for the Government to cash in on.
So far as this observer is aware, a sale of shares by the Government in Air NZ could be done at short notice. Obviously in the case of Mighty River Power earlier this year, Meridian Energy later in the year and Genesis Energy early next year, the Government's required to hold a formal share offer process.
Not so, of course with Air NZ, which is already sharemarket listed.
In theory all the Government would need to do is mandate an investment bank and/or brokers and - probably - sell the shares through an offer to institutional shareholders. More controversially, perhaps, the Government could offer up a chunk to a cornerstone investor - possibly another airline.
But the first option would likely be easier to arrange at short notice.
How much might the Government get?
Well, according to Air NZ's annual report we the taxpayers currently hold a touch over 804 million shares. Back of the envelope calculations suggest that selling this number down to 51% of the total 1.104 billion shares on issue would involve sale of around 241.2 million shares.
Given Air NZ's price at time of writing, this makes the 'for-sale' portion of our holding worth about $345 million.
If, however, an institutional sale was the preferred method of offloading the shares, it would be presumed that this would need doing at a discount to market price - say maybe 10% to 15%.
Even after this, it should be possible to get around $300 million, which would be a bit of a help towards the Government's target of $5 billion to $7 billion from all of the asset sales.
Maybe too, the Air NZ share price might run up somewhat over the next few weeks, having already gained about 40% in the last 12 months.
So, while everybody's a bit distracted by the forthcoming Meridian float, don't be very surprised at all if within the next month or so the Government acts on Air NZ.
A sale of the Air NZ shares for around $300 million would see us still holding shares valued at about $800 million - meaning that we would be "up" on the $1 billion or so we were kind enough to invest in Air NZ when it crashed and burned in the early 2000s.
But in case anybody's feeling too chipper about that, it is worth pointing out that the last time Air NZ was flying high in the giddy pre-GFC days of mid-2007 its share price was north of $3 and the then Labour Government - had it not been philosophically offended by the idea - could have cashed in to the tune of $700 million-plus, meaning we would now still have 51% control of an airline for which we had paid virtually nothing.
Now that would have been a deal.