Opinion: Elizabeth Davies on how Trade Me has crushed our charitable spirit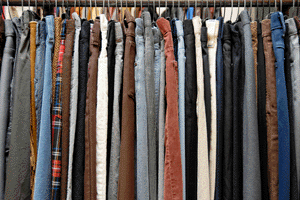 By Elizabeth Davies
I have an addiction. I can't go more than a day without it. I try to stay away but I'm drawn hopelessly back to it every time. I'm magnetically pulled towards Trade Me. Page upon page of other people's unwanted often hideous, and sometimes beautiful things.

No matter how poor you are, you always have something you don't need, don't want, don't fit or don't fancy. We all have things we are ready and willing to get rid of. Inevitably these things end up on Trade Me at a 'crazy $1 reserve'. From half eaten jars of marmite, to mattresses someone's grandmother died on, it's all there in all its unapologetic glory, waiting to be discovered.

Trade Me is like an online version of a junk shop, or inorganic collection. There's a satisfying sense of invading someone's privacy, like rifling through a friend's medicine cabinet while they make you a cup of tea. A sick fascination, Trade Me is the horrifically scarred stranger on the street, you want to look away but you just can't.

When I was little and I grew out of clothes they were put into big pink plastic bags and dropped off at the local clothing bin, or passed on to younger cousins who either greeted these hand-me-downs with eager anticipation, or cringed at cat print sweat shirts my mother had purchased on my behalf and they were now expected to flaunt proudly.

These days people shudder at the idea of giving things away, or throwing them out. However I'm beginning to question, just because you think you CAN get a dollar for something that's worth nothing to you, does that mean you should?

Don't misunderstand me, I love Trade Me. I think it's a brilliant site, and it's helped me find jobs, flats, cars, clothes, and has made me the quick buck when I've needed it most. But it would seem it has, to a certain extent, crushed our charitable spirit. Because now we don't have to resort to donating our things to the less fortunate, we can make $3 and spend $4 on postage instead.

I love vintage clothing. A new vintage find used to mean prowling the salvation army and red cross shops for a weekend until finally finding the perfect piece. Trade Me has stolen that experience, and the charity shops' business at the same time. Now other people do the prowling, find bargains, and list them on Trade Me for twice what they paid, because everyone wants something no one else has. It's with a hint of sadness that I scroll through page after page of beautiful coats, dresses and shoes my grandmother would have been proud to wear when she was my age.

So I try to set limits for things I sell. I guess it's about weighing up what it's worth to me, and what it could be worth to someone who needs it more.
---------------------------------------------
*Elizabeth Davies is a 23 year old post graduate journalism student at Auckland University of Technology. She lives with her partner in Epsom and spends her free time refurbishing vintage furniture and attempting to bake while fighting a daily battle against her bank balance. She writes a weekly article for interest.co.nz on money matters and financial struggles from a young person's perspective.