Opinion: Only time can truly measure the success or otherwise of the 'mixed ownership model' but this observer reckons history will judge the policy harshly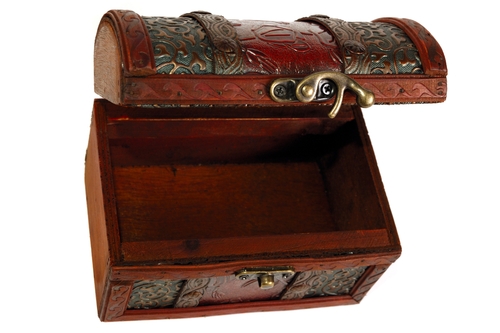 Let me start by laying my cards on the table.
I was a staunch supporter of the sale of state assets in the 1980s and 1990s. I therefore have no "philosophical" problem at all with the concept of moving assets from public to private ownership.
I stated in print back in 2007 when the idea of what is now the 'mixed ownership model' was being promoted that I didn't agree with it. And I stated further in a column back at the start of 2011 (apologies I couldn't find it online to link to) that I didn't agree with the National's partial privatisation policy as was then being developed.
The problem was not philosophical - and I don't think a decision like asset sales should be philosophical, though this policy clearly has true-blue National dogma at its heart. My problem was I didn't think it would be worth it, in strict dollars and cents terms.
Not worth it
And I came to that conclusion when I was thinking that the Government might be able to flog off 49% of Mighty River Power for about $2 billion and a further 49% of Meridian Energy for around $3 billion.
So, no, a combined total of $5 billion for sale of shares in those companies I didn't think was worth it.
Therefore, no congratulations will be handed out from my direction for the Government managing to scrape in around $3.58 billion for the two.
Now, I know the Government's treating the proceeds as a capital item, which will be redirected into new state assets.
But just for some relativity, consider this. Core Crown spending in the past financial year was $70.3 billion, or around $1.35 billion a week. So, the amount the Government will be taking in for MRP and Meridian (bearing in mind it won't get a third of the Meridian money for 18 months) would have kept the state machine going for a little over two-and-a-half weeks if applied operationally (which, yes, it is not going to be). But it gives some perspective doesn't it?
Tiny amount
A tiny dollop of money.
But for such a tiny amount the Government has now given up nearly half control of two enormous assets.
And so, yes, the cheerleaders will come in, the Government still has control. But my argument has always been that 51% control is a slippery slope. It gives little flexibility. Neither Meridian nor Mighty River would be able to simply go out and have an institutional offer of shares to raise capital without having to be immediately constrained by what that does to the Government's controlling stake and does it take the holding below 50%.
The same powerful voices that were in the National Party's ear to sell down the assets in the first place will ultimately suggest that for the good of the companies and their flexibility the Government should sell down below 50%. Now of course the Government's given no indication it would do that but, don't worry, this will come, as sure as night follows day.
Fashions come and go
So, the other argument then is, perhaps these power companies are a dying breed. Certainly they are out of fashion at the moment.
When it lists on the NZX, Meridian (revenues of $2.7 billion in the year to June) will, with a market capitalisation of $3.84 billion, be possibly just slightly larger than that cloud-based accounting software company with plenty of blue sky in its share price, Xero, (current annualised revenues of $70 million).
The power companies have issues. Electricity demand is falling. And Meridian's biggest customer the Tiwai Point aluminium smelter will almost certainly not be around after 2017. And then there's the toxic Labour/Green single power buyer policy.
All of which means no power company is going to be hot to trot like a Xero in the next four years.
On the way out?
The question then is do you believe that the power companies are dinosaurs, set to go the same way as the prehistoric monsters?
The full answer to that question probably won't be known for 10 years at least.
If in 10 years+ time all homes and companies are powered by panels on their roofs then you've got to say the Government's maybe right in getting out at any price.
But fashions change. The power companies' big assets like the hydro dams will be around pretty much forever.
It's therefore a massive call to say today that there will be no value in those assets in say 20 or 30 years time.
But then this Government is not establishing any sort of reputation for long-term thinking and strategy.
Marked appreciation
I'm prepared to bet that after we've got through the next five years or so, we will see those energy assets appreciate - markedly.
So-called "defensive" stocks are out of fashion with the market at the moment. But they will come back into fashion. They always do.
However, with respect to Meridian and MRP, I  have concerns on what will happen to the companies operationally.
By offering shareholders in Meridian anything bar the kitchen sink (a 13% dividend yield in the first year?!), the Government has straight-jacketed the company for the foreseeable future. Meridian will have to pay out every spare cent of cash it generates (literally).
You have to ask what happens two, three and more years down the track when the impact of all the cash going out of the back door starts to affect the company's ability to reinvest in the business.
Drained of cash
And this isn't just Meridian's problem. Far from it. Poor old MRP, as the first asset off the block that now appears to have been sold too expensively (but in my view only relatively next to the gone-for-a-song Meridian), is now faced with having to rachet up its own returns to shareholders beyond those originally promised. This is so that it can keep its struggling share price up and shareholders something approaching happy.
The cash constraints the two companies will face lend further support to the idea that sooner or later the Government will sell down its holdings below 50%.
It's all a royal mess just waiting to develop.
So, the true time to measure what sort of policy the 'mixed ownership model' has been will be in 10-years-plus time.
People reading this now can happily look me up then and shout in my ear if I'm proven to be wrong but I would assert this: History will show that the shares in Meridian and MRP were sold for virtually nothing and that the mixed ownership model policy was an absolute disaster.
All this for the equivalent of two-and-a-half weeks of Crown spending...