Opinion: When it comes to charity fundraising, sometimes the selfish decision is the best one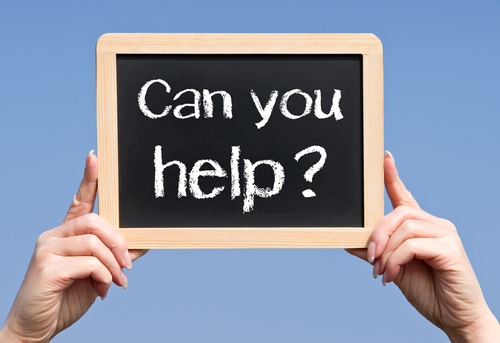 By Elizabeth Davies
I can either financially support myself, or financially support a good cause.
And while I'd love to do both, sometimes the selfish decision is ultimately the right one.
I walk around Auckland city on a daily basis, and every time I do so I awkwardly avoid eye contact, put my headphones on and stare clear of those bright coloured rain jackets and proudly held clipboards.
I'm sure the cause is incredibly worthy, and their arguments convincing but I do not have the capacity to explain once again why I'm both unable and unwilling to commit to an on-going donation to a particular charity.
Professional fundraisers or chuggers (charity muggers) as the British papers have dubbed them, certainly have a rough go of it.
Trust me, I know, having spent about a week in the job. For five days I walked door to door attempting to convince people to commit to a monthly donation to save the hectors dolphin.
I was good. I'm friendly, well –spoken, I knew how to make people care.
I didn't however, know how to close.
At the end of the day I couldn't honestly, confidently look people in the eye and say 'Just do it, it's the best decision for you'.
I was held back, distracted by the two young children standing at their single mother's feet, the run down house, and the plain fact that maybe if someone is home in the middle of the day it's a sign they aren't earning a hell of a lot.
Don't get me wrong, professional fundraisers are incredibly important.
Charities rely on them to raise a huge percentage of their funds.
I urge you to remember ( even when they knock on your door in the middle of dinner, or call you at the most inconvenient time possible ), they are just people, trying to make a living.
The work they do is incredibly important and they are not malicious or soulless.
The things you say to them are not easily forgotten or shrugged off and yes you can and will make them cry – trust me.
All that being said there are other ways to help your chosen cause.
For the last three years on the second weekend of November ( this one just past ) I have volunteered as an area co-ordinator or collector for the SPCA street appeal.
I recognised that despite not having the cash to make a difference, I am a student. If I have anything to give away it's my time.
I've met hundreds of amazing people who give up a few hours of their weekend to put cat ears on, hold a bucket and give the animals a voice.
I may have had to give up my Saturday morning sleep in but it genuinely feels good to do something to help.
I'm repaid in suspiciously warm, fuzzy feelings, hundreds of dog snuggles and I like to think I'm putting a little something in the financial karma bank.
----------------------------------------------------------------------------------------
*Elizabeth Davies is a 23 year old post-graduate journalism student at Auckland University of Technology. She lives with her partner in Epsom and spends her free time refurbishing vintage furniture and attempting to bake while fighting a daily battle against her bank balance. She writes a weekly article for interest.co.nz on money matters and financial struggles from a young person's perspective.