The industry group representing the NZ minerals sector mounts a vigorous defence of the benefits mining offers the country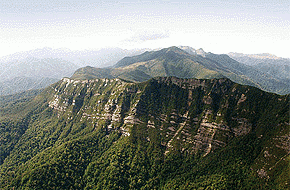 By Chris Baker*

On TV3 recently, a debate was held on: "to mine or not to mine" in New Zealand.
It was a strange framing of the issue because mining is essential to life - you either grow it or you dig it. 
Led by TV presenter Guyon Espiner, the anti-mining team on The Vote argued that New Zealand does not need more mining, and should transition to a green economy instead. The main concern for these debaters was climate change.
I have news for Green Party co-leader Dr Russel Norman, Gisborne District Councillor Manu Caddie, and Greenpeace NZ executive director Bunny MacDiarmid - the green economy will require more mining, not less.
One of the problems with some "green" technologies, e.g., wind and solar to generate electricity, is that they are low grade, or low intensity.
That means a lot in infrastructure is required for each unit of energy produced, compared to higher-intensity energy sources such as fossil fuels, or nuclear.
Of course, wind and solar have an important role because the fuel itself is free.
French academics Olivier Vidal, Bruno Goffé and Nicholas Arndt reported in the November 2013 issue of the international journal Nature Geoscience: "Humankind faces a vicious circle: a shift to renewable energy will replace one non-renewable resource (fossil fuel) with another (metals and minerals)."
For an equivalent installed capacity, solar and wind facilities require up to 15 times more concrete, 90 times more aluminium, and 50 times more iron, copper and glass than fossil fuels or nuclear energy.
The World Wildlife Fund for Nature (WWF) projects that wind and solar energy, globally, will rise from the current 400 terawatt-hours to 12,000 TWh in 2035, and 25,000 TWh in 2050.
According to Vidal, Goffé and Arndt, those two uses alone will require 3200 million tonnes of steel, 310 Mt of aluminium, 40 Mt of copper, 800 Mt of glass, and 20 billion tonnes of concrete - to say nothing of rare earth elements, and many other metals, including gold, silver and platinum. To provide this amount of material will require a 5-18% annual increase in global mining production over the next 40 years.
These numbers are truly staggering. To make any sense of them, consider that it would take centuries for New Zealand to produce the iron ore (and the coal) to make the steel, even with an expansion into offshore ironsands mining.
At issue for the world is where these metals are going to come from – for the uses identified above, and for all the other uses to which they will be put in coming decades. (Alternatively or in addition, we must ask which technologies will allow us to achieve the same outcomes, while consuming less.)
Mining can only be done where there are minerals in economic concentrations. These deposits are getting harder to find, as the more easily-accessible ones have already been extracted. Mining technologies are advancing correspondingly: to deal with more complex geology and mineralogy; and to manage costs when mining at greater depths, and lower ore grades.
New Zealand is of interest here because the greatest demand for metals and commodities is global, and driven mostly by growth in the developing countries, and we have reasonable minerals potential. We also have a resource management regime that is the envy of many nations, with improvements being made to our workplace health and safety regime, and our country offers a great lifestyle.
It is, surely, far better to mine in New Zealand than in those parts of the world where the rule of law does not apply.
A case in point is the rare earth elements and other metals being extracted from forced-labour mines in the Democratic Republic of Congo, and like parts of the world. Moves are afoot for global electronics manufacturers to move away from sourcing "conflict metals".
New Zealand will never be a large mineral producer on a global scale, but we have coal, iron (iron sands) gold, phosphate and a number of other mineral products that have an important role as globally we move to a more sustainable economy. If we continue to develop these, we can earn wealth and wellbeing in the bargain.
Consider: one-third of household income on the West Coast is earned from mining, off a footprint of 14km2 compared to the region's total area of 23,000km2. No other land-use earns anywhere near the same wealth per hectare as mining does. Miners earn on average double the national average wage. Imagine if that was expanded to the Waikato, Southland, Otago and Northland.
There are several challenges to resolve to advance this opportunity. They include access to resources, removal of bureaucratic complexity that discourages investment, and better administration of regulation.
Public concern over mining is an issue – including fears raised over mercury poisoning in Northland, species being driven extinct at Denniston, fisheries affected by seabed mining, the climate affected by coal mining.
Logically, for mining to continue in New Zealand, we as an industry need to address those concerns. We are heartened by robust opinion polls that demonstrate more than 80 percent public support for resource development, provided locals are employed, most of the money stays in New Zealand, and the environment is managed. We say all of that is the case.
Environmental management is core business for any responsible mining business, and it is best-practice to engage early with stakeholders on projects.
Even if mining in New Zealand trebled in investment on the ground, and in output, the total footprint on land would still be less than that of many individual high country stations, or the annual area of forestry harvest. At the same time New Zealand would be adding billions of dollars a year to the economy.
In answer to the question posed at the beginning – we need to mine more for a greener economy.
----------------------------------------------------------------------
Chris Baker is the chief executive of Straterra, the industry group representing the NZ minerals sector.