Will the fruits of economic recovery and an apparent increase in productivity be passed on in the form of higher wages?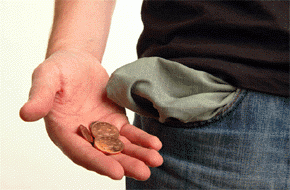 By Bernard Hickey
The last six years have been a long, painful grind of job losses and small pay rises for many workers, but 2014 should be the year when the economic rebound's 'rubber' hits the road of higher household income.
Employees looking for ammunition to take to their bosses before pay negotiations, or their next employer, need look no further than this week's Quarterly Survey of Business opinion from the New Zealand Institute of Economic Research (NZIER).
It found a net 30% of employers said skilled labour was hard to find, up from a net 20% a year ago and nearly double the long run average.
Most encouragingly for those on lower wages, the survey found a net 10% said unskilled labour was also hard to find.
Just a year ago a net 8% employers were still saying unskilled labour was easy to find and the long run average is that 15% say it's easy to find unskilled labour.
"Labour is gradually becoming harder to find, suggesting that wage inflation will increase over the year ahead," said NZIER's Shamubeel Eaqub. He is forecasting average ordinary time hourly earnings growth to rise to 3.6% next year from 2.6% last year.
Treasury is forecasting more moderate growth to around 3.1% by early 2015.
Many workers have been waiting a while now for the recovery to pump up their wallets, causing many to wonder if something structural has changed.
Economists and policy-makers overseas are particularly worried about how wages for many on lower to middle incomes have stagnated since the early 1990s, while the share of national income going to the owners of businesses in the form of profits has increased.
New Zealand has not seen the same sharp drop in the share going to wages.
After a slump in the 1990s as the Employment Contracts Act came into force and union power waned, the wage share has stabilised over the last decade. Household incomes have also been bolstered by Working For Families.
But the next couple of years will test that stabilisation.
Will the fruits of economic recovery and what appears to have been an increase in productivity be passed on in the form of higher wages? Or will it be captured, as it has been in America, by an increase in profits?
The NZIER survey showed a sharp increase in employers' expectations for profitability. A net 16% expected higher profits next quarter, sharply up on the 2% who expected higher profits a year ago.
But this upward pressure on wages won't be spread evenly. Areas such as construction, real estate, IT and dairy farming may see a burst of poaching and bonuses that beef up pay packets.
Others, particularly in retailing, media and government, are likely to see only modest wage increases because their sectors are struggling with weak demand and plenty of supply.
Some of the least skilled and unluckiest will receive no wage increase at all.
In the last year 46% of salary and wage rates did not rise at all, up from less than 40% before 2008. These types of jobs in fast-food, healthcare and cleaning are the ones where pressure is building for 'living wages' and a big jump in the minimum wage.
The irony is though, for those receiving Working For Families, higher wages may not flow through to their household incomes as the high marginal tax rates kick in on such wage increases.
Those with special skills on the highest incomes who aren't on the Working For Families teat look set to receive the biggest bump as the economy's 'rubber' hits the road into their bank accounts.
----------------------------------------------------------------------------------------
A version of this article was first published in the Herald on Sunday. It is used here with permission.