Bernard Hickey reckons the ugliest truth behind the 'Countdown Shakedown' story is that consumers have got exactly what they really wanted - Every Day Low Prices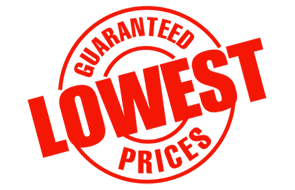 By Bernard Hickey
The allegations aired under parliamentary privilege by Shane Jones about the 'Countdown Shakedown' are ugly in many ways, but not in the obvious ways.
Shane Jones certainly made Countdown's 'dingo' corporate culture look ugly in a series of tirades that accused the Australian owned chain of "corruption, racketeering and blackmail" that would make Tony Soprano proud.
Jones even came close on Wednesday to naming the Woolworths merchandise manager that he said had fled an official inquiry into similar complaints in Australia to then do the same thing for Woolworths' Countdown chain here late last year.
Countdown has rejected his central allegation that it demanded suppliers make retrospective payments to compensate Countdown for past losses.
But Jones' repeated complaints and the Food and Grocery Council's much less inflammatory confirmation that it had heard of similar cases has been enough to cause a detailed and wide-ranging investigation by the Commerce Commission.
So be it, and now the Commission will get down to the nitty and gritty work of convincing suppliers to come forward and detail whatever went on.
It will take months and we may still never really know what was said and done in those windowless rooms where suppliers met buyers.
But what then?
What could the Commission do about it? Could this practice be stopped?
It's worth looking across the Tasman to see what Australia's Competition and Consumer Commission (ACCC) has done.
It started investigating Woolworths and Coles Myer more than a year ago over the use of petrol discount vouchers and the same issue of the bullying of suppliers to make retrospective payments.
It has already done a deal with the supermarkets to stop them issuing vouchers worth more than four cents a litre, aiming to keep them from cloning their dominance in groceries into a similar dominance in fuel retailing.
But the issue of bullying and retrospective payments is tricky.
Australia bans 'unconscionable conduct' in its Trade Practices Act, but even then it's not clear these payments fit in that category.
Suppliers have been paying for positions in supermarkets for years and the development of retrospective payments for spoilage of products and under-performance is a grey and murky extension of that.
So instead of prosecuting, the ACCC looks like turning a voluntary code of conduct agreed last year between the suppliers and supermarkets into a set of regulations enforceable by the ACCC.
This code would block retrospective payments, although there are many Australian suppliers who are sceptical it will curb the power of the supermarkets.
Ultimately, these retrospective payments are just another way that supermarkets force suppliers to charge the lowest price over the long run.
New Zealand does not ban 'unconscionable conduct' in the same way as Australia, although such an addition to the Fair Trading Act was recommended by officials in 2010. It has since stalled.
So the Commerce Commission is in a difficult position even if it does find Countdown demanded the retrospective payments. They aren't obviously illegal under the current law, unless there is overt blackmail involved, which would instead be a matter for the Police under the Crimes Act.
The other avenue for the Commission could go down would be to try to prove that any Countdown bullying was designed to "substantially lessen competition," which would breach Section 36 of the Commerce Act.
The trouble is this has been fiendishly difficult to prove in our courts, which have set a very high bar for proof. They want proof the lessening of competition was intended and not just the result of the action.
This is where it gets ugly for everyone.
This ugly practice may not be against the law. It just looks bad.
But here's the ugliest of truths.
The ruthlessness of the supermarkets in their dealings with suppliers is exactly what we all as consumers demand.
We want low prices. We bay for low prices.
We now expect deflation in all sorts of consumer and packaged goods and when we don't get it we're angry.
We have come to expect 'Every Day Low Prices' and the reason for that is bound up in the history of that slogan.
American retailing giant Wal-Mart invented the technique of every day low prices 60 years ago and has exported it around the world. It uses its buying power to drive suppliers up against the wall and force them to cut their prices to the bone.
Wal-Mart then passes on almost all those savings to consumers in the form of the lowest possible prices. It makes its money by ensuring customers always come to their supermarkets in the knowledge that they're going to get the lowest prices, thus driving up volumes.
More volumes mean buying power and even lower prices.
Wal-Mart has been rinsing and repeating this slogan all the way to near-global domination. The Wal-Mart connection in this 'Countdown Shakedown' story is not incidental. There is a direct lineage.
Woolworths has been forced to harden its attitude in Australia since 2010 because its main rival, Coles Myer, was rejuvenated by the tactics of a hard-nosed Scotsman called Ian McCloud. He arrived in Australia 2008 brimming with experience from his days as a boss at Asda, the British supermarket chain owned by, you guesed it, Wal-Mart.
Via a circuitous route of recruitments, deals and parliamentary outbursts, New Zealand finally learned this month what the Wal-Martisation of our supermarket sector might look like.
It looks ugly, but it's just what we really wanted - Every Day Low Prices.