An ACT candidate sets out how we can afford to pay for rising heathcare costs as our population ages without reducing services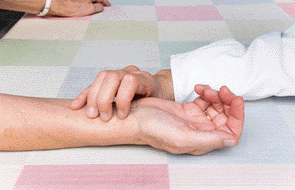 By David Seymour*

The number one document that New Zealanders under 30 should be reading is a PDF buried on the Treasury website.
It's here. It is the Long-term Fiscal Outlook.
There is a summary version here.
If government policy does not change then government debt will reach 200 per cent of GDP by 2060, around when today's under thirties will be hoping to retire.
To give an idea of what that means, every year 4.5 million of us work away and produce approximately $200 billion of value, aka our GDP or Gross Domestic Product.
Government debt at 200 per cent of GDP means the government being $400 billion in debt. Another way to look at that is that the New Zealand government would owe $100,000 for every person alive (using very rounded figures here, but you get the point).
Just to make the point that this is a big deal, here are a couple more ways of looking at it:
When Greece became the economic disaster zone of the world a couple of years ago, its government had a debt of 160 per cent of GDP, we are headed for 200.
When New Zealand was hit by the greatest financial crisis since our grandparents were children, then had its second largest city destroyed by two massive earthquakes, government debt still only went from 17 per cent to 37.
One last fact… according to the Treasury, by 2060 one dollar in ten that you earn will be required just to pay the interest on the government's debt.
This should be the number one issue for young voters. They should be asking all politicians; how does your party plan to save the government from being 200 per cent of GDP in debt when I retire?
How indeed?
The first step to solving any problem is understanding it. Why is the Treasury forecasting 200 per cent of GDP to be debt?
They're actually forecasting that the share of the economy spent on education, law and order and 'other' will go down over the next 40 years.
What will go up is healthcare and superannuation, both of which will nearly double as the baby boomers retire and start needing more trips to hospital.
Coming off those, we get into a spiral where interest on money borrowed to pay for those two areas goes from a tiny 1.5 per cent of GDP to about 11 per cent.
To make New Zealand sustainable, we need to either reduce spending or increase government revenues.
ACT supports increasing the age at which you can get NZ Super. That helps significantly. We support indexing Super to inflation (what things cost) instead of wages (what other people earn). That helps some more, but we aren't there yet.
Controlling healthcare costs sounds like an obvious solution, but it is very hard to do. The options are either provide fewer services of provide them more efficiently. We already have a pretty efficient system by most countries' standards. It's easy to say you want to reduce costs but much harder to decide which procedure which patient should miss out on.
So there may be some possible improvements, but at the end of the day the population is going to age and medical technology is going to get better and more expensive.
Another obvious option is to simply raise taxes. ACT completely opposes this. Fulfilling our obligations to older generations is going to be easier if we have a bigger, faster growing economy. But in a globalised world, higher taxes will chase away people and investment, actually making the problem worse.
Trying to tackle this problem by raising taxes could lead to a death spiral, where taxes have to be raised again and again to extract enough money as people and businesses leave.
That leads us to a counterintuitive conclusion. A better option might be to lower taxes.
ACT's alternative budget proposes that we reduce government spending on corporate welfare and middle class welfare, and reduce all taxes to less than 24 per cent.
By doing so we would actually attract more investment jobs and growth.
We could get into a positive spiral where the economy grows faster and it's actually easier to pay for the things we need including pensions and healthcare for the retired.
Tackling this problem should be the number one thing on the minds of voters under 30, because one way or another we'll have to deal with it.
It's one reason why other parties who promise even more spending are dreaming.
Our plan is to control Superannuation costs and grow the economy.
It's a reason to vote for ACT, we are thinking about these long term issues and have a plan to deal with them on your behalf.
----------------------------------------------------
David Seymour is the ACT Party candidate for Epsom. This piece was first published here at Limiter.