Bernard Hickey says capital flows from China into NZ are still only a trickle. The relaxation of capital controls in China and arrival of Chinese banks may turn this into a flood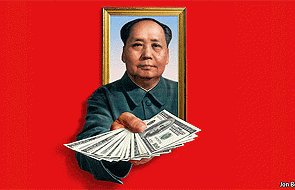 By Bernard Hickey
We ain't seen nuthin' yet.
The revelation that Shanghai Pengxin is buying Lochinver Station should not be a surprise to anyone watching the capital flows coming out of China in the last couple of years.
It is only the beginning and the scale of the flows will dwarf the NZ$300 million plus that Shanghai Pengxin's property development billionaire owner Jiang Zhaobai has spent over the last three years building a portfolio of dairy and dairy support farms in New Zealand.
Along with the 13,800ha Lochinver, he has bought 74% of Synlait Farms' 13 farms over 3,900 ha in Mid-Canterbury and the 16 Crafar Farms over 8000 ha in the central North Island, including some that are next door to Lochinver.
Collectively they now supply 10 million kilograms of milk solids each year to Fonterra, Synlait and Miraka.
Mr Jiang is not unusual in China.
Like many savvy entrepreneurs who have made fortunes out of the boom in property development in China in the last decade, he is looking for other business opportunities that allow him to both diversity his investments and take advantage of the biggest boom in demand for goods and services seen in the history of the word -- from China's middle classes New Zealanders debating their foreign ownership laws should understand the scale of the capital flows that are coming and where they come from. 
We should also understand we are not alone.
Owners of luxury property, mines and farms globally face the same pressures, opportunities and threats.
The first thing to know is that there is a wall of cash about to break out around the wall from inside China.
Over the last five years China's state-owned banks and a swathe of property-lending finance companies lent more than US$14 trillion to property developers and business owners. The scale is enormous.
That is more lending in five years than was lent by America's banking system in almost 200 years.
That money is still circulating inside China and many believe it is bursting to get out, especially now that property prices are starting to cool.
An estimated US$500 billion has been invested by Chinese-owned companies and individuals in land, companies, mines and farms in the rest of the world over the last five years.
At least another US$1.3 trillion is expected to be poured into buying property and other assets over the next decade under the current levels of capital controls that make it very difficult to move money out of China.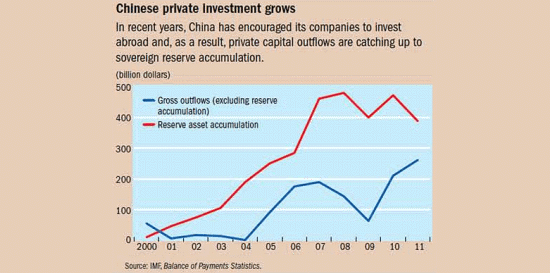 This is the key point.
China's new leadership under President Xi Jingping wants to relax those capital controls to remove some of the distortions in China's economy and impose some market disciplines.
This will make it easier for some of that US$14 trillion to get out and buy assets beyond China's borders.
China's state-owned banks are in the first vanguard of facilitating these outward capital flows.
State-owned China Construction Bank, chaired in New Zealand by Jenny Shipley, was registered as a New Zealand bank earlier this year, while Industrial and Commercial Bank of China, chaired here by Don Brash, was registered as a New Zealand bank last year.
Bank of China has taken out a lease on property on the top floor of 205 Queen St and is expected to also gain a license here.
China's banking scene was rocked by an investigation last month by the state-run CCTV network of a money laundering scheme involving Bank of China, which offered help to wealthy individuals to move funds to Australia through its Significant Investor programme -- similar to New Zealand's Investor Plus programme.
The episode highlighted the scale of the funds that could flow out of China once the taps are opened.
It also raises questions about the source and legitimacy of the funds.
Research and advocacy group Global Financial Integrity has estimated that China lost USUS3.8 trillion in illicit capital outflows between 2000 and 2011. No one is suggesting that is the case with Shanghai Pengxin, which is operating in public and in partnership with the likes of Landcorp and the Maori-owned Miraka.
But the source of these capital funds is one anti-money laundering banking regulators in both China and New Zealand will be keeping a close eye.
Prime Minister John Key has signalled he would revisit the issue of limits on foreign buying of land if there was a "run" of such buying.
Regardless of the election result, he may not have to wait long, and then the tough questions will have to be answered.
Will these capital flows further pump up an already over-valued currency?
Are the capital flows likely to be sticky?
Or will they be as temporary as the Japanese buy-ups of land in America in the 1980s?
Are the New Zealand sellers able to recycle the capital flowing into New Zealand into other more productive assets, as the seller of Lochinver is hoping to do?
The debate will not go away because the capital floods out of China are heading for mines and farms and other assets all around the world.
--------------------------------------------
A version of this article was first published in the Herald on Sunday. It is here with permission.