Bernard Hickey asks why the Government wants to pump jet fuel onto Auckland's housing fire when the evidence shows first home buyer subsidies just inflated prices in Australia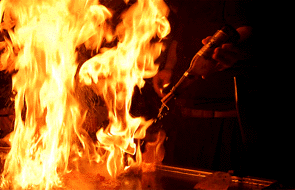 By Bernard Hickey
It's Economics 101.
When demand rises and supply does not then prices will rise.
If demand rises at the same rate as supply then prices will stay the same.
If demand is flat and supply rises than prices will fall.
So why is the Government planning to spend NZ$218 million over five years to double subsidies for first home buyers who are buying new houses?
It is adding demand to a market that is clearly supply constrained, as the Government has itself been saying repeatedly since 2012.
Economics 101 says this will push up prices. In fact, that this is exactly how the policy is designed to work.
The Government is saying this extra demand will encourage developers to bring new houses to the market, but Economics 101 says the only way this will happen is if prices generate the signal that it makes economic sense to develop more houses.
That price signal is an increase.
Critics from both the left and the right have accused the Government of adding fuel to the fire of house price inflation of 30% in Auckland since the beginning of 2012.
It's actually worse than fuel.
These subsidies for new home builds are actually rocket fuel because they can be leveraged with a 90% or even a 95% home loan.
A couple on a joint gross income of NZ$100,000 who have saved NZ$20,000 in KiwiSaver over five years would be able to get a subsidy of NZ$20,000 and withdraw their Government tax credit of NZ$5,210 as a deposit. That NZ$45,210 deposit can then be deployed with a Welcome Home Loan as a 10% deposit to borrow NZ$406,890 to buy a NZ$452,100 home.
The difference is that previously a first home buying couple could only have borrowed NZ$180,000. Suddenly, someone who could not compete with a rental property investor or another first home buyer can afford to bid NZ$200,000 more for the same house in an auction or contested situation, which is always the case in places such as Auckland.
A couple with a pumped up deposit who were able to borrow 95% from a bank would be able to bid NZ$904,200 for a house.
That is the power of leverage and it is unlimited power because the Reserve Bank has exempted new builds from its high LVR (Loan to Value Ratio) speed limit.
By targeting the doubling of first home buyers' subsides at new builds, the Government has effectively over-powered the Reserve Bank's policy, which was designed to turn down the heat on the housing market.
It was no accident through 2012 and early 2013 that high LVR (higher than 80%) lending by banks surged from 20% of all lending to almost 35% of all lending. That's because banks were encouraging first home buyers to raid their five-year-old KiwiSaver accounts and gear up to jump into the market. The banks knew how big the KiwiSaver accounts were because many were administered by the banks.
The Reserve Bank had to react with its high LVR policy in October 2013 and the Treasury rightly advised the Government last year when it was considering expanding its first home buyer subsidy that it risked over-powering the Reserve Bank and forcing it to hike interest rates earlier and higher.
Treasury also pointed out such subsidies were "low value for money and tended to be regressive." That is bureaucrat speak for wasting taxpayers' money on subsidies for richer people.
Such subsidies are actually losing popularity in Australia, where A$22.5 billion has been spent on them over the last 50 years without any improvement in affordability or home ownership rates.
The Government's policy also flies in the face of its own logic.
It has argued against the Labour and Green policy of introducing a Capital Gains Tax on the grounds it has not worked in Australia.
So if first home buyer subsidies haven't worked in Australia, why would they work in New Zealand?
Housing Minister Nick Smith has until this week been the strongest supply-sider in the Government on housing, arguing that that he wanted to increase supply faster than demand to press down on prices and improve the house price to income multiple in Auckland to four from seven currently. That would require Auckland house prices to either fall 43%, or to be flat for 19 years while wage growth of 3% nibbled away at the multiple.
The last thing the Government needed to do was pump more jet-fueled demand into to a market that the New Zealand Initiative said this week would be short of 113,800 homes by 2031, given current building rates and population growth.
Everyone likes to watch a good fireworks display or a hotly contested auction, but it is madness to ignore the laws of supply and demand when spending taxpayers money and trying to improve housing affordability.
-------------------------------------------------
A version of this article first appeared in the Herald on Sunday. It is here with permission.
-------------------------------------------------
Here is a review of the housing policy failures in Australia, by Saul Eslake. The following two images are from that review.