Kensington Swan expects welfare, education, housing, public sector reform and the RMA to be high on the re-elected government's agenda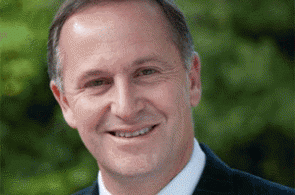 By Hayden Wilson & Linda Clark*


John Key's National Party has done what no other party has been able to do under MMP – won an absolute majority of seats in Parliament.
National campaigned exclusively on the value of "Brand Key" and in the end, despite everything thrown at Key over the long campaign, voters showed they still trust and have confidence in the Prime Minister.  A number of factors helped National in the final days of campaigning:
widespread distaste at Kim Dotcom's interference in the New Zealand election, with a significant shift in the polls after 'The Moment of Truth" fizzled;
deep uncertainty about Labour's ability to govern; 
fear about the role Winston Peters could play as kingmaker:
questions about Colin Craig: and
48 hours of highly effective wall-to-wall advertising by National.
Labour's vote collapsed, the Greens failed to capitalise, the Mana Internet experiment was sent packing and, after weeks of teasing pollsters with results that put Winston in the driver's seat, voters played safe and flocked to National. 
John Key's agenda
Key's emphatic victory already puts him in the history books. But with his opposition now badly fragmented and weakened, Key now has an opportunity to cement National as the natural party of government. To achieve that he needs to keep his Government neatly placed astride the centre of the political spectrum.  Key understands this well and has already signalled that any supporters hoping that Key and his strategists will use their emphatic result as an excuse to lurch right will be disappointed.  
"We need to hug the centre ground," he told TV3's John Campbell.
To that end, even though Key does not need coalition partners he has offered ministerial posts to the Maori Party co-leader Te Ururoa Flavell (Maori Affairs and possibly Whanau Ora), Peter Dunne (possibly Revenue again) and ACT's newbie David Seymour. Given the new MP has no experience of Parliament, let alone Cabinet, any portfolio is going to be demanding and will look like patronage. Seymour seems likely to get Associate Education so he can keep close to ACT's charter school initiative. 
 
Third term priorities
National has plenty of unfinished business. But in the first part of this third term expect welfare, education, housing, public sector reform and the RMA to be high on the agenda.
Employment
The re-election of a National Government means Opposition pledges to remove the 90-day trial period, increase the minimum wage and move all public sector employees to at least the living wage are now firmly off the agenda.
In its last term National introduced a range of changes to employment law but was unable to progress them. The Government now has the numbers to push these changes through.  
They include:
Amending the good faith provisions of the Act. The changes will enable an employer proposing a decision likely to affect an employee's continued employment to withhold confidential information in a wider range of circumstances;
The extension of flexible working arrangements to all employees. Employees will no longer have to apply on the basis of caring responsibilities.  Nor will employees have to be employed for six months prior to qualify;
Removing the requirement for parties to collective bargaining to conclude an agreement unless there is a genuine reason based on reasonable grounds not to;
Introducing the ability for employers to reduce employees' pay in response to partial strikes;
Exempting small and medium enterprises from the provisions of Part 6A of the Act relating to continuity of employment in certain restructuring situations. Another change to Part 6A will mean that employers will be allowed to negotiate the apportionment of service related entitlements they will have to pay. However, where the parties cannot agree, a default formula will apply so that the outgoing employer is liable for holiday pay and the incoming employer is liable for sick pay; 
Implementing changes to rest and meal breaks. Rather than specifying entitlements by reference to hours worked, the amendments would require the employer to provide the employee with a 'reasonable opportunity for rest, refreshment and attention to personal matters'. The obligation to provide meal breaks would not have to be met where the employer cannot reasonably do so, having regard to the nature of the employee's work. the parties may alternatively agree to provide compensatory measures, which must be reasonable, in lieu of rest and meal breaks;
Improving the timeliness of Employment Relations Authority decisions.  
National has also promised to strengthen the enforcement of New Zealand's minimum employment standards, including using labour inspectors more effectively to identify employers who are not complying with minimum wage and annual leave standards.
National plans to invest $30m in WorkSafe New Zealand to strengthen enforcement and education, employ more health and safety inspectors, focus on high risk areas and bring in stronger penalties. Adventure tourism and forestry are two industries which should expect to be targeted.
Social Policy
National has promised to reduce the number of people on benefits by 25% by 2017.  Given projections that growth will taper off during that time and therefore job growth should slow, that's an ambitious target.  But welfare reform has been a key feature of the Key Government and it will continue to be a focus.  Paula Bennett has been a highly successful and motivated Welfare Minister.  It is understood she wants a new role in the Key Cabinet this term, preferably a wider economic role. With her considerable skills as a 'retail' politician, Bennett may be moved into Energy or Environment where she can sell the Government's controversial RMA changes (see below).
Under Bill English (who remains Finance Minister and chief policy strategist) there is to be a shift in how the Government funds social policy initiatives. Treasury will move to a return on investment approach under which budgets will be set according to clear targets. If those targets or outcomes are not met then the money tap will be turned off. The idea has been kicking around inside Treasury for some time but this term it will be trialled.  The funding shift will form part of a wider review of the public sector and its effectiveness.
As part of its agreement with the Maori Party National will continue to support the devolution of money and service provision to Maori organisations under the umbrella of Whanau Ora. Bill English will be watching this closely.  If it works, whanau ora could be a model for social policy delivery on a much greater scale.
RMA
 In its previous term, National was forced to abandon its reform proposals when United Future and the Maori Party withdrew support. National now has the numbers to continue with its proposals, which include amending Part 2 of the Act, changes to the planning system, and freshwater reform.
In terms of Part 2 of the Act, the proposals include merging sections 6 and 7 into one list of 'matters of national importance' which must be recognised and provided for by those making decisions under the Act. Certain matters from section 7 will be deleted (for example, the 'ethic of stewardship') and new matters will be added to the list, including efficient provision of infrastructure, the management of significant risks from natural hazards and a new matter in relation to the built environment which is intended to provide for housing and other land use demands associated with population growth. It is likely that the Government will want to review its proposals for Part 2 in light of the Supreme Court's decision of King Salmon, which changed the approach for the overall broad judgement carried out under Part 2. 
It is possible that the Government will appoint a new Minister for the Environment to carry forward its reform package, some of which will be controversial. Along with Paula Bennett, Nick Smith and Simon Bridges are two contenders for the role.
Labour
Labour comes out of this election badly bruised and rudderless.  David Cunliffe performed well in the campaign but his party have lost connection with voters.  Even in electorates where Labour people won, the party trailed in the all-important party vote.  Labour's overall result was its worst since 1922. Already the blood-letting has begun with various factions positioning themselves ahead of the inevitable leadership challenge. It is too early to say who will come through as Labour's leader; its fifth leader since 2005.  David Shearer, Grant Robertson and Stuart Nash are all interested.
 There is speculation David Parker has already resigned as Deputy and while he claims to not to want the leadership, some will push for him as a steady compromise if the caucus can't coalesce around one of the principal contenders.  
Younger MPs Jacinda Adern and Louisa Wall are being talked up as deputies. But the party needs refreshing at every level. This is going to be painful and it's going to take time.
Third term facts
There are 29 new MPs, 15 of them from National. The Greens brought in just one new MP, James Shaw. The Maori Party brought in its first list MP, Marama Fox. She is likely to become Party co-leader before Christmas. New Zealand First has six new MPs, most notably former MP Ron Mark who is tipped as a potential successor to Winston.
Parliament has 121 MPs, of which 37 are women. Winston Peters is the oldest MP at 69. The youngest is National's Todd Barclay at just 24.
John Key is expected to announce his Cabinet towards the end of next week. The House is likely to sit on 21 October.
--------------------------------
* Hayden Wilson is a partner at law firm Kensington Swan and Linda Clark a special counsel at the firm.