Carlos Chambers on building up not out, Alibaba, growth and reducing carbon pollution, NZ's fossil fuel industry, Gareth Morgan's Bluegreen Party and more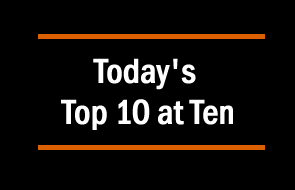 Today's Top 10 is a guest post from Carlos Chambers who is a member of, and spokesperson for, Generation Zero.
Generation Zero is an "organisation of young New Zealanders working to cut carbon pollution through smarter transport, liveable cities and independence from fossil fuels". He is active on Twitter via @nzcach. 
As always, we welcome your additions in the comments below or via email to david.chaston@interest.co.nz. And if you're interested in contributing the occasional Top 10 yourself, contact gareth.vaughan@interest.co.nz.
See all previous Top 10s here.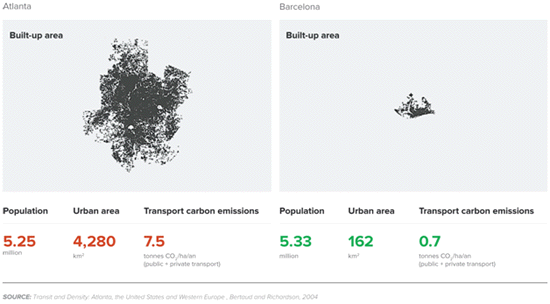 Would you rather live in Atlanta or Barcelona?
Emily Badger from the Washington Post takes a look at this comparative research on the two cities. The density directly correlates to carbon emissions from transport. The lower the density, the higher the emissions (Atlanta) and the higher the density the lower the emissions (Barcelona).
These considerations should be front of mind for decision makers in New Zealand's cities as big long term decisions on transport and city planning, design and layout are made. Auckland and Christchurch are key examples while the (mostly) Barcelona-ian compact city model of Wellington provide an opportunity to build better cities, with lower emissions, and all the additional spin-offs we know come alongside.
Going global, check out the two graphs - the first outlines what a 'high [mode] shift' scenario and alternative future could look like by 2050. The second translates that scenario into emissions reductions. This presents a very real opportunity to move the needle on emissions, as we build and rebuild our cities for the next billion or so urbanites.
... as you can see in the graphic from the World Resources Institute, carbon emissions from public and private transportation combined are dramatically different, counted in tons of carbon dioxide per person. These two characteristics — the literal footprint of a city and the carbon footprint of its transportation — are intimately linked. The more spread-out an urban area, the more likely its residents are to run even the most routine errands by car, producing vehicle emissions. The more compact it is, the less distance residents need to travel every day, and the easier — and cheaper — it is to build public transit.

These two cities illustrate a big piece of the climate change picture that gets much less attention than coal plants or hybrid cars: As the world urbanizes at break-neck speed, the way we design growing cities will heavily determine the environmental impact of the people who live there. And decisions we make today about where and how to invest in transportation will lock in those impacts for decades.
2. The morning after the night before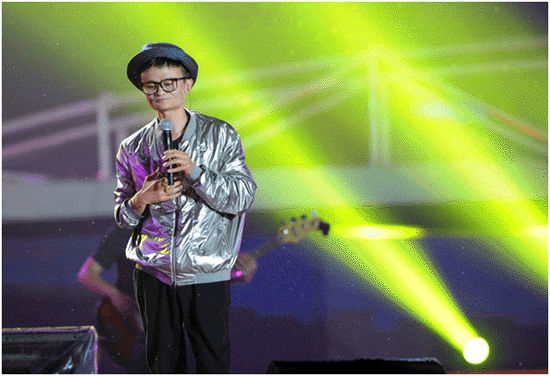 I've been watching the Chinese behemoth Alibaba's journey onto the US stock market.
Much of the hype has focussed on the share price and the immense scale of the listing - it's is the biggest in history. BABA's initial public offering was $68 a share and the company raised $21.8b meaning a valuation of $168b. The stock quickly shot up above $90 with the market capitalisation increasing to $220b. Big numbers, I can see why people get carried away.
Beyond the hype what does it mean more broadly?
John Cassidy does a pretty good job of telling us - I've summarised five things that stood out to me:
China and capitalism - the successful listing confirms the Chinese leadership's direct and sizable interest in ensuring the globalised capital system stays stable - it's making the influential and powerful rich.
Stock markets - in listing Alibaba the New York Stock Exchange accepted what the Hong Kong stock exchange declined to. That means the NYSE's rules are in some way looser than its Asian counterpart. Under Alibaba's complex ownership rights public stock rights are almost non-existent and there is no 'one stock one vote'.
Valuation - Alibaba's market cap is more than three times that of the US rival it closely resembles (eBay). It is high whatever way you look at it. Particularly so when one looks at China's slowing growth, and the quickening pace of competitors.
Users over revenue - the excitement and strong appetite for Alibaba's stock is one of the bigger examples of the investment market's greater appetite for users than revenue. This is clear from the company's valuations which presumes a 40 times multiplier on revenue in 2015 (much higher than other industry averages). It seems its not just early stage investors - Angels and Venture Capital funds - who believe in the promise of leveraging users in the future to realise investments in the present.
Bubble - there might be a bubble! The fact that investors are so bullish on a hyped up, expensive, high multiplier BABA indicates the giddiness of the market. Cassidy finishes, "Extended valuations, new Internet stocks enjoying big gains, standards for corporate governance and stock-exchange listings declining, borrowed money getting dearer—maybe it's just me, but that's starting to sound familiar."
"Alibaba's mega-I.P.O. confirms that globalization, and the integration of the world economy, continues apace. Everyone knows that Chinese companies sell a lot of their products in the United States and other Western countries. What's less widely appreciated is how tightly enmeshed China, Inc., is in Western capital markets. Over the past few years, the New York Stock Exchange and the Nasdaq have emerged as favorite spots for Chinese enterprises of all shapes and sizes to raise money and get some international exposure. In addition to Alibaba, there are now almost two hundred Chinese companies with shares listed in the United States, as well as a number of exchange-traded funds that enable U.S. investors to buy a basket of Chinese stocks.

This phenomenon harkens back to the nineteenth century, when the industrialization of the Americas and other underdeveloped continents was partly financed in London. In recent months, as the Russian bear has emerged from hibernation, the Chinese government has made threatening noises toward its neighbors, and parts of the Middle East have descended into turmoil, there has been talk of our era of globalization meeting the same fate as its nineteenth-century precursor—or, at least, of it going into retreat. That could still happen, of course. We learned in 1914 that a liberal trading system and surging international capital flows are no guarantee of peace and prosperity. In the worst-case scenario, Xi Jinping, the increasingly strident leader of China, could yet turn out to be the twenty-first-century equivalent of Kaiser Wilhelm II."
3. Rockerfeller's smart sale of the family jewels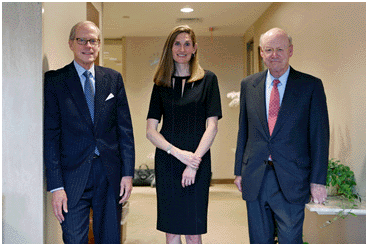 This is huge.  The families $860m philanthropic fund, the Rockefeller Brothers Fund is divesting from its fossil fuel assets.
John Schwartz explains that the divestment movement is unlikely to have an immediate affect on fossil fuel companies given their enormity.  But it does send a clear message to governments, starts to change the conversation around fossil fuels and frees up cash to invest in low-carbon solutions which compete and erode market share.
"This is a threshold moment" for the divestment movement said one who coordinated the fund joining.  The scale of the Rockefeller fund, the power of the family's name and it's direct history in an industry it now begins to turn away from I think that's true.  Divestment has crossed an important line.
The fund has already eliminated investments involved in coal and tar sands entirely while increasing its investment in alternate energy sources.

Unwinding other investments in a complex portfolio from the broader realm of fossil fuels will take longer. "We're moving soberly, but with real commitment," he said.

Steven Rockefeller, a son of Nelson A. Rockefeller and a trustee of the fund, said that he foresees financial problems ahead for companies that have stockpiled more reserves than they can burn without contributing significantly to climate damage. "We see this as having both a moral and economic dimension," he said.
4. Open letter to all members of Parliament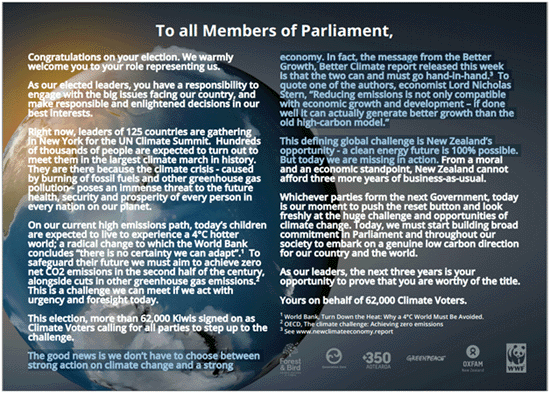 Everyone likes to come home to mail. 
Members of Parliament are no exception, so along with 62,000 other climate voters Generation Zero wrote a letter congratulating them and explaining some of the responsibilities, challenges and opportunities we saw.  We also challenged all MPs to up the ante on tackling the challenge and harnessing the opportunity over the next three years. 
Then we took out a half page ad in the Herald newspaper.  
The good news is we don't have to choose between strong action on climate change and a strong economy. In fact, the message from the Better Growth, Better Climate report released this week is that the two can and must go hand-in-hand.

To quote one of the authors, economist Lord Nicholas Stern, "Reducing emissions is not only compatible with economic growth and development – if done well it can actually generate better growth than the old high-carbon model." 

This defining global challenge is New Zealand's opportunity - a clean energy future is 100% possible.  But today we are missing in action.
5. Google invests, then gets angry at ALEC's climate denial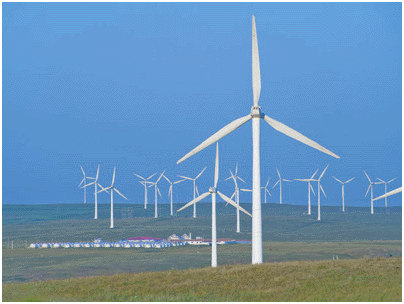 Good to see Google mostly behaving like good guys and girls. 
Some strong rhetoric from Eric Schmidt, emphasising the company's focus on making fact-based decisions.  He also suggests we should all think of the children.  He says, that all those who oppose the fact climate change is happening are hurting our children and grandchildren and making the world a much worse place. 
Google along with other IT giants like Apple and SAP have goals to reach 100 percent clean renewable energy.  It will be difficult to achieve and Google's current strategies may not get there in the near term (currently hovering just above 30 percent).  That said, decisions like this suggest the company has it's head in the right places. 
As a frequent Googler (who isn't?) I'd like to see some deeper commitment to the 100 percent target and some characteristically lateral thinking on how to achieve it from the Google guys and girls.  There are many ways to get there after all. 
Google is going to stop funding a key conservative group because of its stance on climate change, executive chairman Eric Schmidt revealed Monday. 

In an interview with NPR's Diane Rehm, Schmidt said that the American Legislative Exchange Council had been "literally lying" about the reality of climate change — a fact that led Google to reconsider its financial contributions to the organization.

"The consensus within the company was that that was some sort of mistake and so we're trying to not do that in the future," Schmidt said of the funding.
6. Growth and reducing carbon pollution - do both now!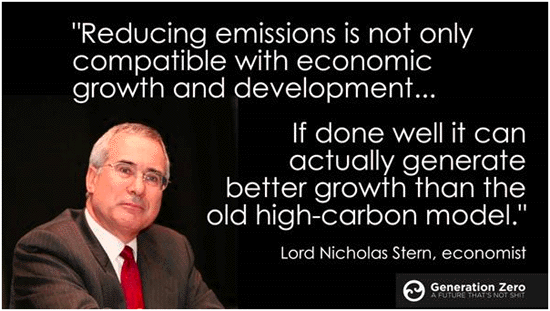 Previously in this column, I've tried to show that growing the economy and reducing emissions to solve climate change are not incompatible goals.  This article by Pilita Clark examines new research that is a king hit in that debate. 
The key finding is that acting on climate change is compatible with economic growth, and will actually improve it.  It's produced by current and former global leaders from 19 countries and rests on very comprehensive research.
Many reports have argued the same thing - why is this one any different?  The New Climate Economy report shifts the way we think about climate change from an environmental question, to an economic question.  Or more accurately, a growth question.  A question not about the size of the costs, but the size of the opportunity.  
I recommend Chapter 6 on Finance - download the report here. 
"That is a false dilemma," said Felipe Calderón, former Mexican president, chairman of a panel of ex-ministers and economists that has overseen the assessment of how to cut planet-warming carbon dioxide emissions without sapping economic strength. 

One of the central stumbling blocks to such a deal has been concern about the economic costs of climate policies, be it closing the coal-fired electricity plants responsible for 73 per cent of power sector emissions or building greener mass transport systems.

The New Climate Economy Report says such fears overlook the fact that the global economy is on the brink of a profound structural shift over the next 15 years as a rising population prompts more than 1bn people to flock to ever larger cities around the world.

That is going to require an average of $6tn a year to be invested globally in the transport networks, energy systems and other infrastructure typically built in a high-carbon economy. 

But it would only cost about $270bn a year more to build greener alternatives such as renewable electricity plants and better bus or train systems in well-planned, more compact cities, according to the study. 

In addition, governments and businesses have gained a welter of experience since the Copenhagen climate conference in energy efficiency, carbon pricing, green financing and other measures that make it easier to reduce emissions.
7. Yip, the world's biggest polluter launches carbon market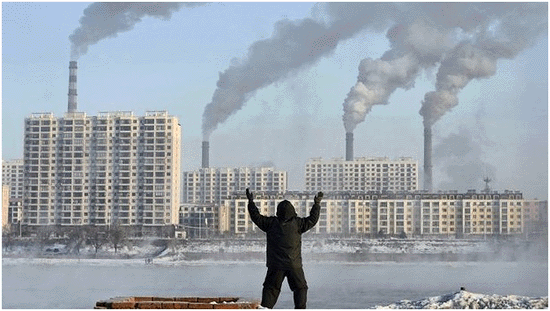 This is exciting.  It's positive to see China acknowledging that a price on carbon is the way forward.  I look forward to watching their good intentions and plans turn into action, price signals to the market and reduced emissions.  
The argument that none of us should do anything to reduce emissions until China does something is starting to look quite hollow. 
Finally, here's more info and the story in pictures.
China's national carbon market is likely to regulate 3-4 billion tonnes of carbon dioxide by 2020 and be worth up to 400 billion yuan ($72 billion), a government official said on Thursday, which would make it twice as big as the EU market, currently the world's biggest.

Since last June, China has launched seven regional pilot carbon markets in a bid to gain some experience before the national scheme begins.

China, the world's biggest emitter of greenhouse gases, has pledged to reduce its emissions per unit of GDP 45 percent below 2005 levels by 2020.

In the run-up to a global climate summit in Paris next year, China is now looking at options for what targets it might commit to in the longer term.
8. Candles blow out, fires grow stronger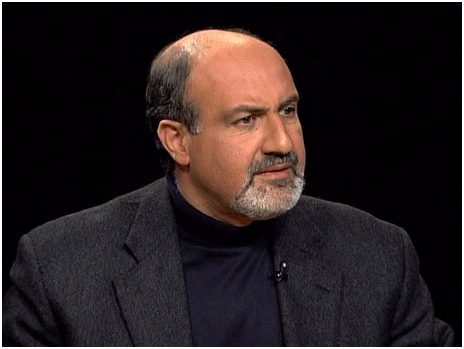 I am reading Taleb's 'Antifragile: Things that Gain from Disorder'.  The core premise is the concept of Antifragility, those things which benefit from variability, uncertainty and shock.  The book follows on from Black Swan where Taleb established the premise that we cannot accurately predict the non-linear events which underpin how the world functions.  His ideas are blowing my mind and I wanted to introduce them to anyone who isn't familiar.
He appears on James' Altucher's radio show this week talking technology and how different systems handle disorder.
"The ideas and concepts that Nassim presents today for our listeners are beyond anything you have heard before.

Nassim and James talk about several ways that disorder in your life will actually make you stronger. As Nassim tells James in the interview, "If you don't have variability in your life, you are not human."

The key is to take these shocks and disruptions and become, as Nassim says, antifragile, in turn making you stronger, more creative, and better able to adapt to each new challenge you face.

Nothing is certain in this world, and this episode will have you questioning everything you thought you knew."
9. NZ's  fossil fuel industry ready to adapt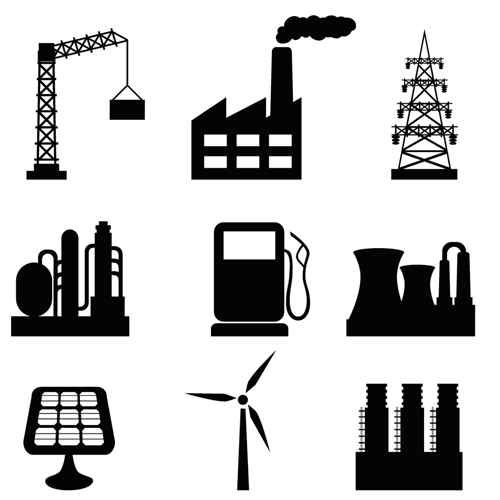 I am not sure how this didn't get more coverage, but promising rhetoric at the very least.  
New Zealand's petroleum and fossil fuel production industry is ready to adapt to changes ahead as the global investment community pledges to downsize investment in fossil fuels, it says. 

The Rockefeller family, which made its vast fortune from oil, is joining a coalition of philanthropists who are pledging to sell more than $US50 billion in fossil fuel assets.

Closer to home, the New Zealand Super Fund is one of many fund managers backing a global report aimed at analyzing investment risks and returns under various climate change scenarios.

Petroleum Exploration and Production Association chief executive Cameron Madgwick said the New Zealand industry understood the changes it was facing and was already adapting.
10. Because it's post-election time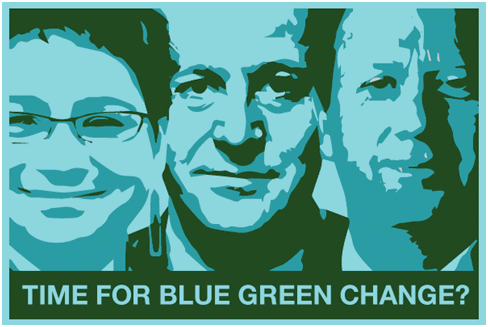 G.Morgan is raising the roof and quality of debate, again.
This time he examines the lack of a centre-right, green party to ensure clean and clever growth for the country.  His analysis, bluntly: the current National Government's efforts are greenwash; Labour's offerings are irrelevant to the public; and the Greens are a watermelon to mainstream New Zealand - too red on the inside. 
All of this means that for Gareth there is a substantial gap in the politics.
A Bluegreen party would emphatically express New Zealanders' preference for clever and clean as the way we want our dollars earned, while leaving National and Labour to fight over how social justice is best promoted – via National's preference for capacity building through education and training, delivering more flexible employment and wage-setting practices; or via Labour's penchant for widening and lifting of social assistance, greater progressivity of income tax, widening the tax base on income from capital, and greater protection of labour in the workplace.

That is why today I am calling for a Bluegreen party – a party with a true environmental focus2 rather than a socialist party in drag. Tomorrow we will look at some of the policies such a party could pursue, policies that without a Bluegreen party are being left off the political agenda completely.