Bernard Hickey looks at whether a demographic dividend for the economy over the last 50 years is about to turn into a demographic drag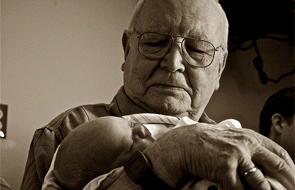 By Bernard Hickey
Is our demography our destiny?
In other words, does the structure of our population completely drive how our society performs, both economically and socially?
That was the slightly disturbing question raised in a speech this month by renowned Economics and Demography Professor David Bloom from Harvard University's School of Public Health.
He was talking in Wellington at an event organised by Waikato University and economic research group Motu about the idea of a demographic dividend and what might be done to soften or offset it when it unwinds.
Like most developed countries, New Zealand's economic growth rate sped up through the 1950s, 1960s, 1970s and into the 1990s as people began living longer, the birth rate fell (in part due to the contraceptive pill) and the proportion of people in the most productive working age ranges rose.
More people worked, they had more time to work because they had to spend less time looking after fewer children and more women joined the workforce.
At the same time, better healthcare, vaccines, clean water and antibiotics meant many more people lived for longer.
The resulting surge of people in the working age groups created a 'Demographic Dividend' of stronger economic growth and more surpluses for investing in new technology and even more growth.
This idea seems increasingly relevant now that ageing economies all around the developed world seem to be slowing down inexorably as more working people retire, they save less, spend less and and they begin getting sick, particularly of non-communicable diseases such as diabetes, cancer, heart disease, mental illness and alzheimers.
The idea is that the headwinds to economic growth are building as populations age and the dividend is reversing into a drag.
The most cited example is Japan, which has been in or near recession for most of the last 25 years as its population aged faster than many others, in part because it allows almost no migration and has never been very good at encouraging more women in the workforce. Now Japan's economy is really struggling.
There are now more adult nappies sold than nappies for babies. Japan is cautionary tale of what happens to an economy and society when it fails to adjust its policies (such as migration) to offset the reversal of the demographic dividend.
Bloom pointed out China's population structure faced similar problems as its one-child policy rebounded on it with a vengeance through a declining working age population and a rise in the portion of its population over 65 from 9% now to 24% by 2050.
"In the US we had something we called the 'Fiscal Cliff.' China is about to go over the demographic cliff and the rapidity of the ageing in China is quite astonishing," he said.
So what about New Zealand?
Where is our demography driving us and what should we do about it?
Bloom was more positive about our current situation, given our relatively high net migration rates and our high workforce participation rates, which means we have plenty of workers producing.
He was also upbeat about our ability to adjust our public policies and for businesses and technologies to adjust to cope, but he did flag a few challenges.
"Demographics are providing a very high octane fuel for New Zealand's economy. They've done that for the past five decades and they're continuing to do it today," Bloom said.
"But the demographic cylinders in New Zealand's economic growth engine are now starting to shift into reverse. New Zealand is on a glide path down in terms of the working age to non working age ratio of the population," he said, pointing to a rise in the portion of the population over 65 from 13% now to 23% by 2050.
"This impulse in favour of economic growth is about to start dissipating and everyone should be quite concerned that the demographic dividend that New Zealand has enjoyed might be transformed into a demographic drag," he said.
He said this process was relatively gradual and gave New Zealand time to adjust, potentially by investing more to improve the health and education of its population, encouraging migration and extending the age of eligibility for New Zealand Superannuation.
However, it had other headwinds, including having the third highest rate of obesity in the OECD behind the United States and Mexico, and a sliding performance in the OECD's most recent PISA tests for maths and science education. "That's going to weigh down the economy - pun intended - by reducing productivity and increasing the burden of medical care costs," he said, pointing to our high consumption rates for fast food and low consumption of fruit and vegetables.
Bloom is optimistic there is the time and the ability to make those adjustments.
Record high net migration figures this week show that part of the solution is already in place, but the rejection of Labour's proposal for an extended age of retirement suggests not all is well, along with Prime Minister John Key's insistence there is no need to change it, at least not while he's Prime Minister.
New Zealand's drag may not be as painful as some others, but that does not mean it can be ignored, particularly when it appears a looming issue for our largest trading partner and much of the rest of the developed world.
Our demography does not have to be our destiny, but it sure can be a set of handy hints on what to do and, more importantly, what not to do.
Bloom's argument in favour of investing more heavily and urgently in education and health to reduce the drag is a strong one.
It also tallies nicely with the Prime Minister's much stronger focus in recent weeks on reducing child poverty, which would do much to improve the health and wealth of the cohort who will have to support those baby boomers into their 80s as we enter the 2030s.
--------------------------------------
A version of this article was first published in the Herald on Sunday. It is here with permission.