Bernard Hickey picks out the Top 10 numbers of 2014 and looks at whether they mean the economy is as 'rock solid' as Bill English suggests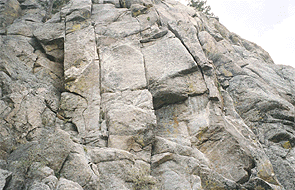 By Bernard Hickey
The year began as the year of the 'rock star' economy.
Finance Minister Bill English now describes it as the 'rock solid' economy, but there are a few cracks developing.
Here's the Top 10 numbers of 2014.
How they change in 2015 will decide if those cracks open wider, or ensure they are just superficial.
1.0% - Annual inflation of 1.0% in the September quarter was much weaker than everyone expected. If it doesn't start rising in 2015 as the Reserve Bank expects, pressure will grow for Governor Graeme Wheeler to look at cutting the Official Cash Rate.
95 Ac - New Zealand's exchange rate briefly touched a 10 year high of 95 Australian cents this week as Australia's economy struggles to deal with a slump in iron ore prices and lower oil prices. If Australian interest rates are cut and New Zealand's increase in 2015 then some will contemplate a parity party for the Kiwi dollar. Either way, it's great news for New Zealanders eyeing a Gold Coast holiday.
28% - Retail sales growth to offshore websites surged to 28% in November from a year ago, dwarfing the 4% sales growth seen by both bricks and mortar stores and New Zealand online sites. Apple iPhone 6 sales helped, but if this trend continues into 2015 the Government will have to ask some tough questions about New Zealand's GST base being undermined.
55% - Wholemilk powder prices slumped 55% to US$2,229/tonne this year. Fonterra is depending on a rebound to US$3,500/tonne by the middle of next year to justify its recently slashed NZ$4.70/kg payout forecast. If it doesn't rebound, an even lower payout is likely, sucking more than NZ$7 billion of income out of the economy.
19.9% - The jump in Auckland house sales volumes in November from October suggests the hottest market in the country is firing up again. The Reserve Bank says it wants to wait for February and March for confirmation and has no plans yet for another high LVR-style Macro-Prudential tool to cool the market. That resolve will be tested if Auckland's annual house price inflation rebounds to 20% in 2015.
NZ$572 million - English and Prime Minister John Key are hopeful Treasury's forecast for a NZ$572 million budget deficit in 2014/15 will turn out to have been pessimistic and by October the Government will be back in surplus. If inflation remains weak and the dairy payout stays low their hopes may be dashed.
2.5% - Average ordinary time hourly earnings growth was just 2.5% in 2014 and Treasury expects wage growth to rise to 3.5% over the next four years. Like price inflation, wage growth has been weaker than expected, partly because of the surge in net migration.
47,700 - Net migration hit a record high 47,700 in the year to October and most expect it will peak at well over 50,000 by early 2015 because Australia's economy is seen recovering to make it more attractive for New Zealand job hunters jump the ditch. If demand from across the Tasman doesn't eventuate, then net migration could power ever higher, adding downward pressure to wages and upward pressure to house prices.
NZ$13.2 billion - Treasury lowered its estimate of the size of the nominal economy by NZ$13.2 billion over the next four years because of lower inflation, even though it increased its estimate of average real GDP growth. It means the Government is finding it harder to raise the income taxes and GST it expected. Even weaker inflation will increase that nominal GDP gap.
47% - Oil prices have crashed 47% since July as a combination of weaker demand from China and Europe and a surge of newly fracked supplies from America's shocked everyone and Vladimir Putin in particular. It's great news for consumers here and will drag even more on inflation and global interest rates, helping to keep downward pressure on fixed mortgage rates.
--------------------------------------------------
A version of this article first appeared in the Herald on Sunday. It is here with permission.