Elizabeth Davies on rich kids & $1500 shoes, political bikies, marijuana dining, becoming a giver, the cost of learning, Dilbert & more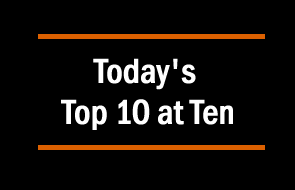 Today's Top 10 is a guest post from Elizabeth Davies, a regular contributor to interest.co.nz. You can see more from Elizabeth here.
As always, we welcome your additions in the comment stream below or via email to david.chaston@interest.co.nz.
And if you're interested in contributing the occasional Top 10 yourself, contact gareth.vaughan@interest.co.nz.
See all previous Top 10s here.

1. Rich kids, oysters, $1500 shoes, champagne and Instagram – stop it. No seriously, stop it
Call it envy, or taking too much pleasure in being judgemental, but everyone loves an insight into the shallow and cringe worthy lives and conversations of the very young and very rich.
This new generation was born into money, they represent the upper crust of an income gap that many of their parents still continue to deny exists.
'Jandre pulls out his iPhone 6: "Look what mum got me," he says. More shoes: Leroux. Worth $1300. What a sweet Christmas present. "No, they were for passing my restricted."

He already had a car. At 15 his dad bought him an Audi but he swapped it for a Volkswagen: "I like the old-school cool."

This generation is unlike anything New Zealand has seen before, says Max Rashbrooke, author of Inequality: A New Zealand Crisis. Despite an alleged global financial crisis, the super-rich, an entity we'd brushed off as belonging to Englishmen and New Yorkers and their offspring - Eton boys and Kardashians - are on the rise here.

"New Zealand up until the 1980s was fairly egalitarian, apart from Maori and women, our increasing income gap started in the late 1980s and early 1990s," says Rashbrooke. "These young club members are the first generation to grow up in a New Zealand really starkly divided by income."'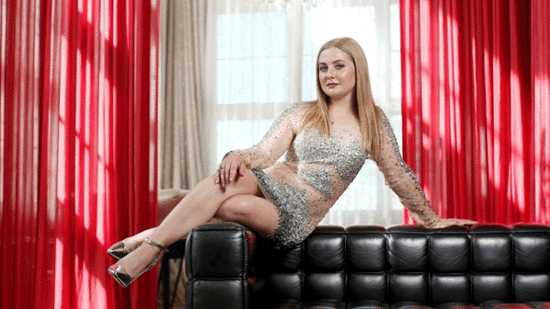 2. Bikies get political and donate to prove that all political money is dirty… all of it
Bikies have made donations to the Liberal National Party in Queensland in order to prove that no one can prove where any of their political donations come from.
After the Labour party was accused of accepting donations from Bikie gangs, said Bikies set about to soothe the jealousy by donating to the opposition – so both political parties can have equally dirty money – just to keep it fair.
LNP state director Brad Henderson told the Courier-Mail that the party had received donations from only two bikies and both were refunded.

But Kosenko, clubmate Angelo Garozzo and former Outcasts member turned political candidate Russell Wattie all told Guardian Australia their donations had not been refunded.

The difficulty of political parties vetting donors is further underlined by the fact the LNP itself took a $3,000 donation from a convicted heroin trafficker at a 2011 fundraiser for Newman before his rise to state leader.

Kosenko said members of his Rebels chapter had been longtime LNP supporters and had previously donated to the party through their hydraulics and construction businesses.

"A lot of people in our club voted Liberal last election," Kosenko said.

Kosenko declined to say how much he had personally donated but said it was under the threshold for anonymous donors of $12,800 – raised from $1,000 by the Newman government last year.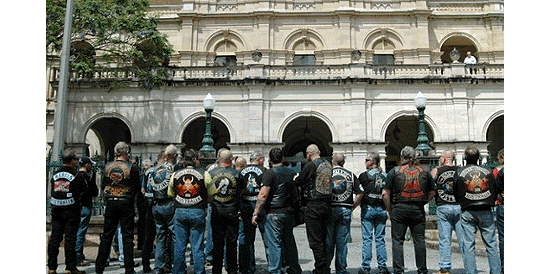 3. Funny money ain't so funny – but it's pretty darn convincing
When my step brother visited from Sydney over summer he showed me how prevalent these fake fifties are.
Having held them both in my hands I can tell you they are pretty convincing – until you realise just how different they are. They're different sizes, slightly different textures, and missing signatures. If you take the time to look it seems obvious and yet they're fooling retailers, banks and even my step-brother's landscaping business.
Mt Druitt police last week seized counterfeit $50 notes from three businesses within a 24-hour period. St Marys officers also attended two businesses along Forrester Rd which reported having counterfeit $50 notes.

"People should take note of the feel, the size, the colour and if they have time, to look at the serial number because they should all be different," he said.

Detective Acting Inspector McKervey said there was an incident last year when a number of people were charged but the latest incidents were part of a new spate that only involved counterfeit $50 notes.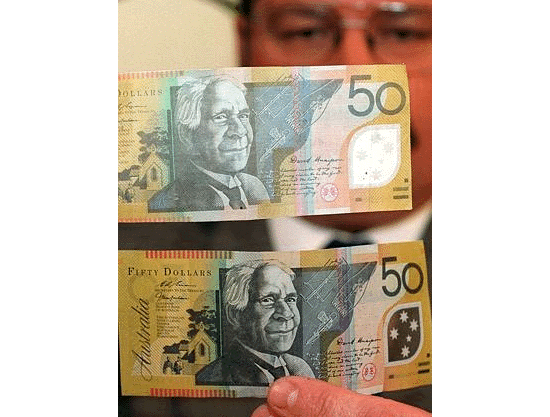 4. The marijuana dining industry – bringing a whole new meaning to a 'one pot meal'
Chefs and diners alike are excited to start exploring marijuana as a legitimate ingredient, figuring out new delicious recipes and pairings. While the legal use of marijuana in Colorado is making for a booming business, laws that prevent it's public consumption are making fancy pot dinners pretty challenging.
Life's too short for pot smokers to only eat brownies – improve pot with culinary genius!
The result has been that chefs interested in infusing foods with pot, or pairing regular dishes with certain strains thought to accent a particular flavour, are unable to try it outside catered events at private homes. Even chefs who will talk publicly about doing "medicated" catered house parties, like Lanter, are skittish about sharing details.

"There's so much potential here, and the interest is unbelievable. But right now, everybody's kind of scared to be doing it," says Lanter, owner and executive chef at Aspen's tony Cache Cache restaurant.

Which isn't to say folks aren't experimenting with the limits of the law.

A bed and breakfast in Denver offers guests samples of cannabis strains alongside regular breakfast dishes. Guests at The Adagio get marijuana samples at daily happy hours, too, where strains of pot are paired with crudites and bacon-wrapped chicken bites, complete with tasting note presentations from growers.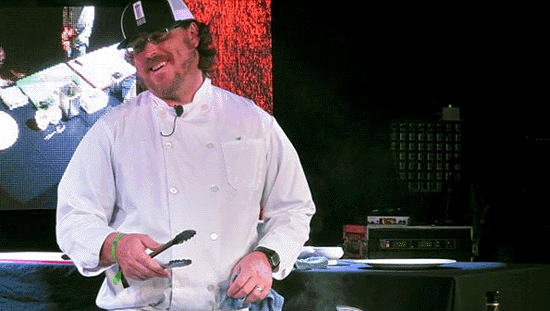 5. South Carolina's longest standing sheriff selling amnesty
A long standing South Carolina sheriff won popularity with his harsh stance on immigrants, all the while financially blackmailing illegal aliens with threats of deportation.
Sure he didn't want any more 'foreigners' in his state – but how else would he maintain cheap labour and keep his pool clean and his lawn tidy, exploitation of illegal workers just made plain sense.
Metts was the state's longest-serving sheriff, and one of the longest-serving in the country. He ran unopposed in election after election. The Lexington County Council gave him carte blanche with the budget, and the law enforcement building complex bore his name. Metts seemed untouchable.

So it came as a surprise to many when this tough-on-immigrants sheriff was indicted after taking cash payments from a local business whose undocumented workers had been arrested — in exchange for not turning those immigrants over to the feds for deportation. In late December, Metts pleaded guilty to a felony count of conspiring to harbor illegal aliens.

In many states, law enforcement has become the principal institution for reacting to the explosive growth of an immigrant population that had previously been virtually nonexistent. All the while, major industries have grown accustomed to undocumented labor. The voters in Lexington County wanted Metts to crack down on immigrants. The business owners responsible for the economic lifeblood of Lexington County wanted Metts to ease up on their undocumented workers.

It was a combination of circumstances that, as sheriff, Metts was perfectly positioned to exploit.

6. Forget spare change, become a giver with the click of a mouse
Charitable websites and crowd funding sites have really kicked off in the last few years. Name a cause and you can donate to it within a few minutes of googling.
Kiwis are proving that if you make it easier for us to give we will do it, and we'll even give more. We want to feel a serious connection with a cause and when we find that connection we're happy to open our wallets.
When Spark (then Telecom) purchased homegrown start-up Givealittle in 2012, it had existed for four years, and catered to a "niche" market, Spark Foundation general manager Lynne Le Gros says. Spark abolished service fees, making it free for anyone to use, and it's since become "the Trade Me of giving", with a total of almost $20 million raised so far. Le Gros says for the year ending June 2015, Givealittle is expected to have raised $15m in donations; that's double the amount from the previous financial year.

What makes it so successful?

"In the past you might have read about a person in need who has an account set up for donations, but you might have thought that to go to the bank was just too much effort for a small donation.

"Like it has done in many markets, the internet has changed that. Most people now have a computer or smartphone, and a credit card. If they come across a story that resonates with them, it's no hassle to donate; there are zero fees, it's a transparent process, with all the money going directly to the cause."

Good Samaritan Lucy Knight, the woman who suffered a skull fracture and brain bleed after intervening in an alleged bag snatch attempt in Auckland, is the most prominent case in the site's history.

The campaign set up to offer the family support raised about $270,000 from more than 5000 donors.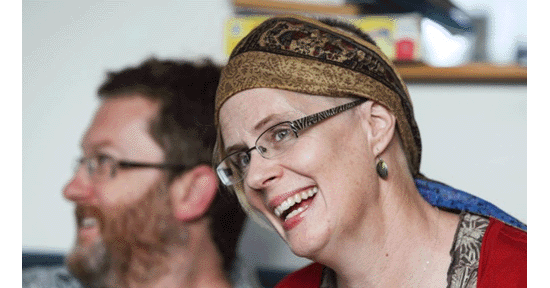 7. Pricey pets, death or debt?
Pets are expensive, this isn't a revolutionary idea, a recent discovery, it's simply fact. When purchasing a pet you need to take into account the fact that the pet is going to need vet treatment, vaccinations, food, grooming and everything else an animal needs to be happy and healthy.
It's important to consider putting money aside for pet costs, or investing in pet insurance. If you can't afford a vet, you can't afford a pet, pure and simple.
'"As much as we'd like to be able to pay for people's bills, we just don't have the funds to do that.
"We rely on the public to give us funds for sick and injured pets that don't have homes."
There were often unexpected costs that came up with looking after a pet, Polkinghorne said.
The Vet Centre Marlborough senior veterinarian Dr Mark Wiseman said people not being able to afford vet treatment was an issue in Blenheim, although the customer base at the vet centre were generally good at paying their bills.
There were people who would not take their pet to the vet if they could not afford the treatment, Wiseman said. "You just wonder what happens to those pets."
The Vet Centre Marlborough offered a savings plan where pet owners could put away a certain amount each week to pay for unexpected vet bills if they came up.
People could also pay for bills by Q Card, which offered a period of interest-free credit.'
'We have a basic philosophy – the bank doesn't spay cats and we don't give credit.'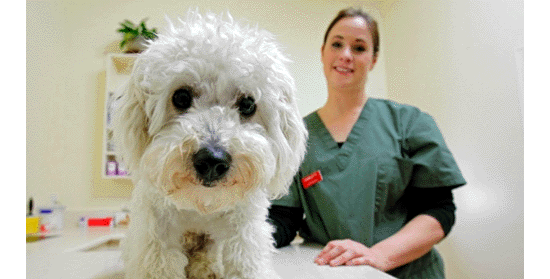 8. Why does it cost so much to simply learn?
In a country where many parents are struggling to feed their kids it seems insane that these same parents are being forced into debt by BYO electronic device policies at schools.
Ten year olds don't need ipads and laptops. Computer skills are important but why can't they be taught in a computer lab once a week? You don't need to type out thousand word essays in primary school, or create spreadsheets, or master software. Let kids get their handwriting sorted out before forcing their parents into debt so kids can have another platform on which to judge each other.
Some parents are being pushed into debt as a result of increased demands to shell out for digital devices for their children's schoolwork.

As students prepare for the new school year, increasing numbers of them are being asked to bring their own electronic tablets and laptops to class.

But stumping up for the devices, cases and software - on top of school fees, uniforms and stationery - is proving a budget buster for some families.

Mangere Budgeting Services chief executive Darryl Evans said his office had been swamped since Christmas with people battling debt after buying iPads and personal computers for their children.

Some families were racking up tabs with high-interest payday lenders. Others were resorting to buying the devices from mobile truck shops that could charge up to four times the recommended retail price for electronic goods, but offer easy credit options.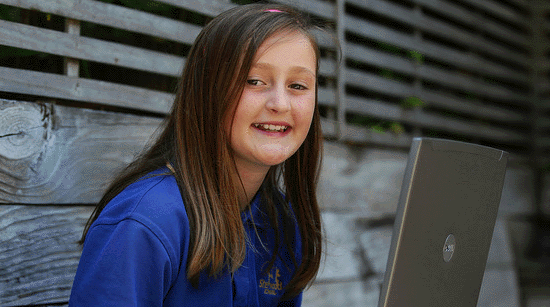 9. One is enough for Chinese parents
China relaxed it's one child policy in 2013 but Chinese families aren't rushing to pop out more children.
For many the idea of having another child simply isn't economically feasible, others are worried about a notoriously unregulated nanny industry and lack of child care for under threes. Add concerns about raising a baby in a polluted environment and you can understand why many Chinese families are happy to stick with one kid.
They weren't alone. So far, a good number of Chinese families have been less than enthusiastic about the partial relaxation of the policy, choosing to stick with one child, often for practical and economic reasons, but also because decades of government propaganda have convinced them that one child really is best.

Experts say this only underlines a looming demographic crisis in China: low fertility rates, a rapidly ageing population and a shrinking labor force will inevitably put immense strains on the economy in the decades ahead, and on the government's ability to pay people's pensions. It is so severe a problem, some experts predict it could ultimately threaten the legitimacy of Communist Party rule.

Yet for many urban couples in modern China, having a second child is no longer an attractive option.

There are no kindergartens here for children under three, while the market for nannies is unregulated, and tales of neglect are rife.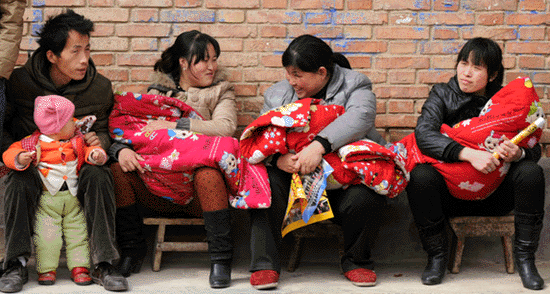 10. Netflix is coming – prepare for anti-social behaviour
Netflix is heading to NZ and Australia and is determined to beat out local competition – eg. Lightbox.
A monthly subscription fee gives the user access to a ginormous library of TV shows, movies and documentaries. Users can watch what they want, when they want and will often watch an entire series in a 48 hour period, never getting out of their pyjamas and only hitting pause to go to the bathroom and make a PB and J sandwich before crawling back into the dark.
Netflix announced its fourth quarter results on Tuesday.

Globally, Netflix added 4.33 million members versus 4.07 million in the previous corresponding period.

The result was above the four million the California-based company forecast.

Netflix also reported a fourth-quarter net profit of $US83.4 million ($A90.24 million), boosted by a $US39 million tax accrual release.

The result was a jump from the $48.4 million net profit it posted in the same period a year earlier.

"In 2014, we added a record 13.0 million new members, compared to 11.1 million in 2013, bringing our global total to 57.4 million members," the executives wrote.

Australia is one of the last major markets Netflix has entered.

"In late Q1 (first quarter), we'll be launching Netflix in Australia and New Zealand," Hastings and Wells wrote.

"There are numerous local competitors and a thirst for movies and TV shows from around the world.

"Later in the year, we'll launch in additional major countries, in keeping with our global strategy." Netflix describes itself as the world's leading internet television network with service in nearly 50 countries.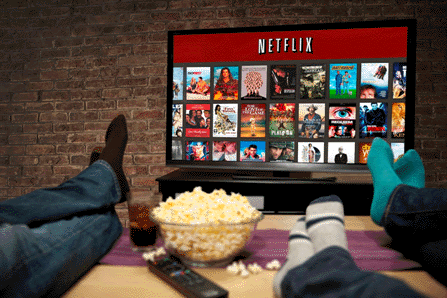 --------------------------------------------------------
* Elizabeth Davies is a regular writer for interest.co.nz.