Paul Barber on inequality issues and how they relate to obesity, gender, executive pay, unions, zero-hours contracts and the digital divide; Dilbert & more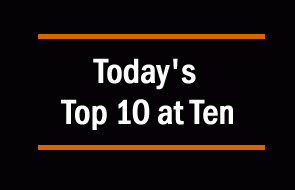 Today's Top 10 is a guest post from Paul Barber who is a policy advisor at the New Zealand Council of Christian Social Services, which leads the Closer Together Whakatata Mai reducing inequalities campaign. 
As always, we welcome your additions in the comment stream below or via email to david.chaston@interest.co.nz.
And if you're interested in contributing the occasional Top 10 yourself, contact gareth.vaughan@interest.co.nz.
See all previous Top 10s here.

1. 10 miracle solutions you would just not believe to beat inequality
Now we've got your attention - yes, we've been reading those helpful blogs that tell you how to write headings that people read - let's talk about inequality.
You might be tired of sagging waistlines, deepening wrinkles, receding hairlines - well, so are we, but we can't do much about those.
But seeing as we know that inequality is making us all fatter here are some clever ways to reduce inequality (what's good for your waistline is good for all of us) ...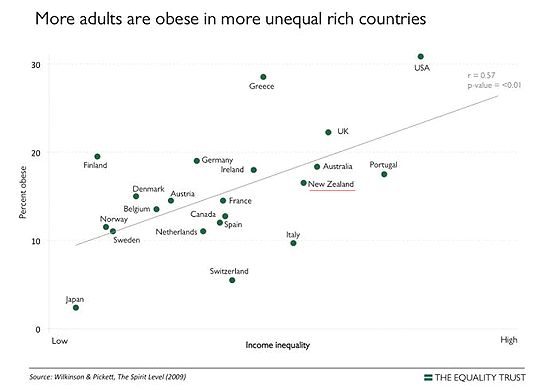 2. Mind the gender gap
The feminists of the 1970s and 80s must be asking themselves: what is going on?
Just when they thought the revolution had nearly been won, it turns out that New Zealand has been overtaken by Rwanda on the pay equity stakes (according to the Global Gender Gap Report from the World Economic Forum).
As Susan St John points out:
Women's inequality is systemic, with its origins in the traditional 20th century assumption of dependence of women on men, the invisibility of the women's work not just of reproduction, but of nurturing others and stitching together the social fabric so that men are supported in the 'big important' jobs they do.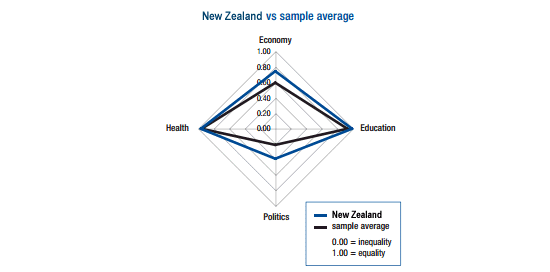 3. 'Cut the crap' about executive pay
The UK High Pay Centre has been doing a great job exposing all the nonsense that goes on to justify the excesses at the top of the corporate ladder.
Their latest report, 'Made To Measure', shows just how little evidence there really is that the so-called high performing individuals in leadership role actually justify the exorbitant pay packages they receive.
The truth? Simple luck plays a big role, it is very difficult to separate executive performance from other effects, CEOs are more replaceable than they would like you to think, vested interests within the system distort the chance for fair judgment, and non-financial measures (e.g. "customer satisfaction") are important and hard to measure.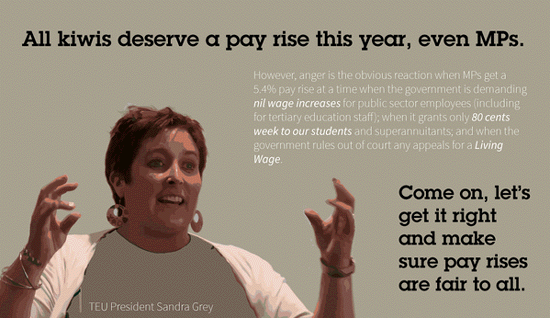 4. MP and Public Sector executive pay infected by the same madness
MPs have just changed the law under urgency to reverse the pay increase that the Remuneration Authority had determined for them. This rushed law-making is a bad habit - and reflects how embarrassing it is when your pay is influenced by the same irrational circular logic used in private sector executive pay.
Boards in private companies use one set of logic to minimise the pay of their own workers ('we can't afford this'), and a completely opposite logic for the pay of their senior executives ('we can't afford NOT to pay this'). Nobody wants to pay "in the bottom quarter" of the market, so boards end up outbidding each other to raise pay.
Senior public sector executive pay is determined by comparing it to the supposedly equivalent roles in the private sector. Thus public sector chief executive and senior management pay is in some cases nearly twice that of the Prime Minister's pay and overall the second highest in the OECD!
Introducing Pay Ratios into the public sector would be one tool to help control the executive pay by binding the the highest pay to the lowest paid.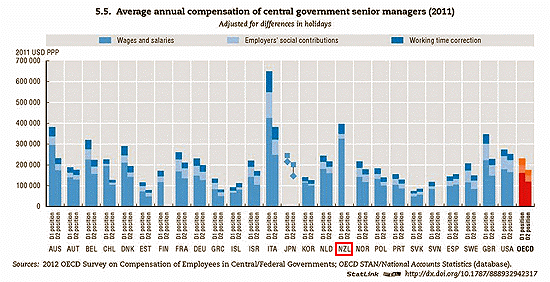 5. Lifting incomes is strongly linked with reducing poverty - duh!
Politicians and policy makers are tying themselves in intellectual and evidential knots to avoid the obvious conclusion that is before them: people in poverty don't have enough money and, as Brian Easton once again points out, more public support (such as cash transfers or benefits) might be expensive "but it is probably the cheapest effective way to reduce poverty".
6. Jobs without work - Get rid of 'Zero-Hours" contracts
It is hard lift people's incomes if they have jobs that don't offer them any guaranteed hours.
More and more such jobs are appearing in New Zealand, leaving often young people trying to get into the job market struggling with little income and highly disruptive working hours.
We also know that people in this kind of precarious work - especially shift workers - have worse health than others, and struggle to make time for friends, family and community commitments. Some flexibility is an essential part of the modern economy, but the zero-hours contracts - especially the ones that ban people from working for other firms - are a step too far.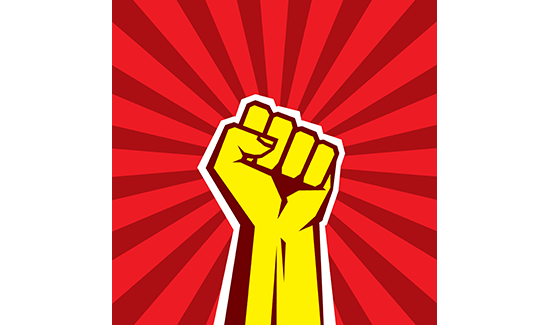 7. IMF Says 'Power to the People' and decides unions are OK after all - They help reduce inequality
Now that the business and financial world has had the equivalent of a papal blessing on unions pronounced by none other than the IMF, we expect employers and businesses to be beating down the doors of the lovely people at the CTU and other unions around the country.
OK - dreams are free, but another of the intellectual fallacies of the prevailing economic logic has been substantially weakened. The evidence is very strong (in New Zealand as well) that reducing the role of unions has reduced the ability of workers to bargain for a fairer share of wealth increases.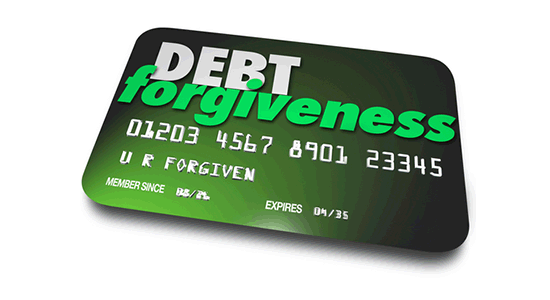 8. Forgive debt
Last month, Croatia's government announced it would cancel all debts for the poorest 60,000 of its 4.4 million people. That is all debt - to government and to banks, private finance sector, etc.
The aim is to give people the chance to get ahead.
What a bold idea - will it work? As many commentators point out, it won't do the job on its own. People need employment and incomes lifted as well. But it is a good start - and New Zealand could think about this as well, especially given how many bad debts, to loan sharks and finance companies, are holding back the life chances of our poorest families.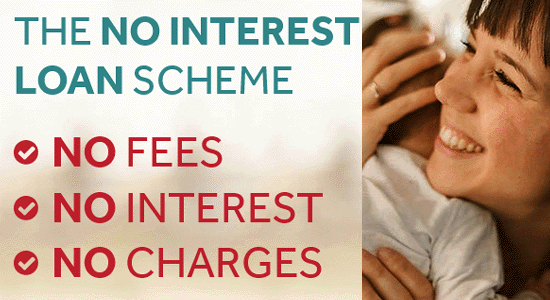 9. Loans with no interest
We're not sure if we are allowed to say this on a site called interest.co.nz, but one proven way to build people's wealth and lift their incomes is to offer interest-free loans.
Microfinance schemes have been around for some time in this country, building on examples around the world that have proved their value, especially the Grameen Bank.
For local examples, check out what Nga Tangata Microfinance and the Salvation Army are up to.
10. Get moving on a Financial Transaction Tax ...
… and use it to support those on the lowest incomes and investment in well-paid jobs in New Zealand.
The German think tank DIW has found that a broad-based financial transaction tax (or Robin Hood Tax) at 0.1 percent on stock and bond trades and 0.01 percent on derivatives would generate up to 48 billion euros in tax revenue in Germany alone to help deal with the impacts of the financial crisis. Eleven European countries, including Germany, are due to start implementing it by January 2016.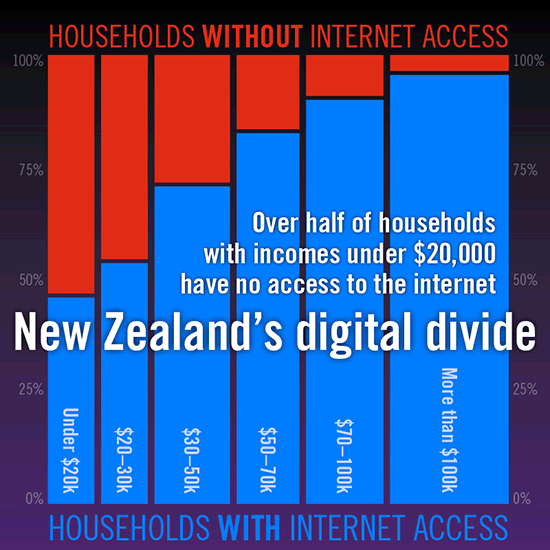 11. Close the Digital Divide
Latest info from the 2013 Census shows that while internet access is increasing for all NZers, more than half of households with the lowest incomes (under $20,000) have no internet access.
Nearly all of households with incomes over $70,000 (over 90%) have internet.
New Zealand has a problem with its digital divide and getting low income households, especially those with school-age children onto the web will help them get ahead.