Cameron Preston questions IAG's insurance cash settlement drive in Canterbury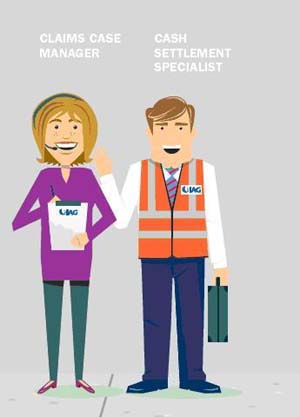 By Cameron Preston*
The best word to describe Sunday night's loss to Australia in the Cricket World Cup Final?
Humbled.
While the Black Caps performed very well this World Cup, and the post mortem by far more qualified folk than me is in full swing, I can't help but wonder whether New Zealand has an unhealthy obsession with "All-Round" cricketers at the expense of "Specialist" Batters or Bowlers.
Whether it be Harris, Larsen, Cairns, Vettori, Anderson, or Elliot, New Zealand's recent past littered with a wealth of top all-rounders, rather than specialists.
Back in 2013, in my first opinion piece for interest.co.nz, I introduced you to Insurance Australia Group's (IAG) cartoon family.
That cartoon family, whose role was to convince Cantabrians that the Aussie giant insurer IAG were settling claims quickly, have since moved on.
Even the cartoon builder that followed them has been given his marching orders.
Last week, with still less than 500 new homes built after over 4 ½ years, with costs escalating, and reinsurance running dry, IAG finally publicly announced it was to actively cash settle customers.
So we welcome the latest addition to the IAG cartoon family – The "Cash Settlement Specialist": When he comes calling you won't miss him, he will be the only one wearing a ubiquitous "day glow" orange vest and a smart suit. But it is the contents of his briefcase (that has now replaced a tradesman's toolbox) that folk will be most interested in.
His speciality will be to convince you that his experts have come up with a fair and reasonable dollar sum to fully and finally settle your long outstanding insurance claims.
He will tell you that cash settlement will enable you to have the "power for determining your future back in your owns hands" and he will give you your "freedom back"
It is uncertain whether the sudden introduction of this Specialist is related to IAG's announcement in February 2015 that their "gross claim reserves for the February 2011 event now stand close to the applicable reinsurance limit of NZ$4bn".
However they have made no secret recently that forecast "higher repair costs" is an issue for them.
So what will happen if you say no to the cartoon "Cash Settlement Specialist"?
Will you get a visit from the IAG cartoon lawyer?
Certainly this writer feels that many already stressed IAG customers will be concerned when this smiling, briefcase carrying, day glow wearing Specialist trudges up their cracked driveway in the coming weeks.
Unfortunately I also worry that your average Kiwi All-Rounder might struggle against this particular Aussie Specialist.
Either way, as they say in cricket, never underestimate your opposition.
---------------------------------------------------------------------------------------------
*Cameron Preston is a Christchurch homeowner who has longstanding unresolved quake insurance claims.