Siah Hwee Ang sees NZ joining the Asian Infrastructure Investment Bank as giving us a seat around the table where Asia's infrastructure future will be determined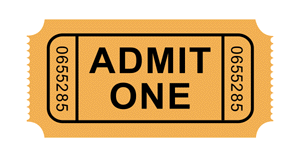 By Siah Hwee Ang* 
The last nine months has seen the rise of another acronym in the international economic development arena – the AIIB, short for the Asian Infrastructure Investment Bank.
The AIIB, proposed by China, has since been compared to the International Monetary Fund (IMF), the World Bank, and the Asian Development Bank (ADB). Although AIIB is fairly new, it is argued by many to be the one seeking to compete with these other international organisations that serve to facilitate investment and trade.
AIIB's composition
For a new international organisation that has no prior track record, the uptake of membership at AIIB has been considerably quick. The AIIB was initiated by China in October 2014, mainly, to spur infrastructure investment in Asia. At that time, there were about 21 initial members signing up for the regional bank, with initial capitalisation of US$50 billion. By middle of March 2015, there were 33 members.
Amazingly, when the deadline for founding membership closed on 15 April 2015, the AIIB settled on 57 founding members, including 34 from Asia, 18 from Europe, 2 from Oceania (New Zealand and Australia), 2 from Africa, and 1 from Latin America. The initial capitalisation was revised upwards to US$100 billion.
Notably, the large emerging markets of India, Russia, Indonesia and Brazil (and of course China) are part of this group. More noticeably though, is the absence of the United States and Japan. The United States needs to "think about it" (and will probably not participate eventually) while Japan has subsequently set up its own 5-year US$110 billion fund to complement the AIIB. China will be the largest contributor to the AIIB at about 29%, followed by India, Russia and Germany.
In all, Asian countries will own between 72 to 75% of the bank. While the actual modes of operation are yet to be ironed out, the AIIB will definitely be based in Beijing and will hope to follow international conventions by adopting practices from the World Bank and ADB. We should also expect the bank to be operational by end of year 2015.
What the AIIB broadly means
There is no doubt that the activities of AIIB will overlap with those of the World Bank and ADB, and to a much lesser extent IMF. And there is always the case that China is finding it hard to have their fair share of input (or voting rights) in these existing institutions. Perhaps rightfully so. The United States has voting rights of 16.8% at IMF and 12.8% at ADB and Japan has 6.2% at IMF and 12.8% at ADB, while China has 3.8% at IMF and 5.5% at ADB despite contributing about 28% to the world's economic growth in 2014.
On the grand scheme of things, as estimated by ADB, Asia needs US$8 trillion in the period 2010-2020 for infrastructure investment to maintain its current economic growth rates. The World Bank and ADB are far from able to help service this need. So having another option (or two given that Japan also set up its own) for infrastructure projects is always welcomed.
It is common knowledge that Asia will drive the world's economic growth in the next few decades, barring extreme catastrophic events. For this reason, many countries, including the allies of the United States, have jumped onto this AIIB ship that is deemed not to be missed.
New Zealand has been one of the first 21 countries in the initial membership list announced in October 2014. Last week, it committed to a US$87 million investment into AIIB over five years. Given New Zealand's increasing engagement in Asia and with Asia, this investment would be considered a small ticket price to be part of a discussion around Asia's (investment infrastructure) future, and thereof New Zealand's.
-------------------
Professor Siah Hwee Ang holds the BNZ Chair in Business in Asia at Victoria University. He writes a regular column here focused on understanding the challenges and opportunities for New Zealand in our trade with China. You can contact him here.