The NZ Initiative's Jason Krupp examines the most vital principles of urban economics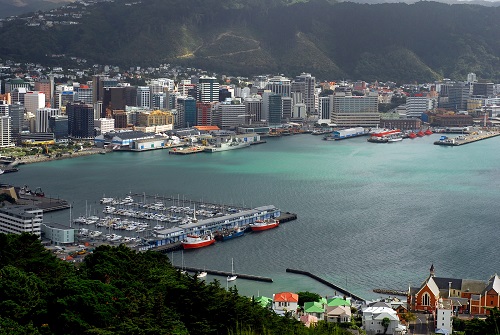 By Jason Krupp*
Recently a group of business people gathered to discuss what exactly is stopping Wellington from reaching its full economic potential (whatever that means) as part of a Trans-Tasman Business Circle event.
As you would expect from a panel discussion featuring a bank economist, a major Wellington developer, and the newly appointed head of the Wellington Regional Economic Development Agency (WREDA), the conversation rested heavily on modern MBA speak.
A write up of the event in this paper said the conversation centred on a lack of leadership in the capital, and the speakers called for "a platform for collaboration", "a common narrative" and lots and lots of "vision". Observers of Wellington's local government sphere will undoubtedly agree on the salience of the advice. One only has to look back at the Wellington City Council's bob-each-way approach to the Basin Reserve Flyover to see that the region's political and economic goals are not always aligned.
But as useful as these high-level suggestions were, they are a little on the nebulous side. Leadership and collaboration are of course vital ingredients for regional development, but it is not a strategy for marketing a city on the world stage. It is for that reason that I wished Mario Polese, a professor at the Centre for Urbanisation Culture Société, were in the audience to share his five principles of urban economics.
The first of these principles is that the possibility of altering a city's pace of economic growth is constrained by its location and size. As much as WREDA and local body politicians may want to become a talent magnet to rival Auckland, no level of investment is going to replicate the size of New Zealand's biggest city. There isn't the space, and besides, nothing can make Wellington physically closer to the global economy than Auckland.
Principle number two is that cities can and do experience dramatic shifts in economic growth, but it is almost always the result of technological change. Lucky for Wellington this is not nearly as much of a risk as it was to the steel producing towns in the US that were decimated by cheaper transport technologies.
Number three is that well-connected cities, all things being equal, tend to grow faster than those with fewer connections. New highways, rail lines, airports, canals and shipping ports have all been linked to cities' improving fortunes. Indeed, back in the day a lack of a direct air link between Sydney and Wellington contributed to the migration of firms to Auckland. However, investments in connections must be made within the constraints stressed in the first principle. A high-speed rail link to nowhere is still boondoggle.
Principle four states that industries leave an imprint long after they have gone, so politicians should be doubly wary about picking winners. Montreal's experience with digital clusters is a good example. The plan was to build a multimedia complex in one of the island's dilapidated neighbourhoods. But since the planners could not grasp the intangible ingredients necessary to start a mini-Silicon Valley, the digital scene sprung up elsewhere in the city. That left taxpayers to foot the generous subsidies that were used to lure firms to this white elephant in the first place.
The last and most important principle is that policy matters. In the increasingly globalised economy, firms and talented individuals reward cities with good policies by moving there. If Wellington wants to boost local economic activity, it should start by reducing red tape, slashing public spending, speeding up the pace of housing consents, improving governance, as well as providing transparency and predictability of process. These are all factors within local government's control, and areas that they also happen to specialise in to boot.
Just how much of this economic wisdom will be absorbed by WREDA and the council remains to be seen. The economic development agency is still in its infancy, but the diverse make-up of its board suggests steps are being made in the right direction. Similarly, local body elections later this year could shake up the structure of the Wellington council.
Leadership is of course a necessary ingredient, but it is not sufficient in itself to drive the capital's pace of economic growth from a walk to a trot. That leadership needs to be focussed on what the set of possibilities is, which of these are more desirable, and which will deliver the biggest bang for buck. Incorporating Polese's five principles into WREDA's strategy will go a long way to getting there.
---------------
*Jason Krupp is a Research Fellow at The New Zealand Initiative and a former business reporter at the Dominion Post. He interviewed Mario Polese in Montreal last year as part of a local government research trip. The NZ Initiative provides a fortnightly column for interest.co.nz. jason.krupp@nzinitiative.org.nz