Alex Johnston on how Auckland's housing crisis is creating 'angry birds', apartments and housing affordability, 'Big Oil' the new 'Big Tobacco' and ANZ's investment in fossil fuels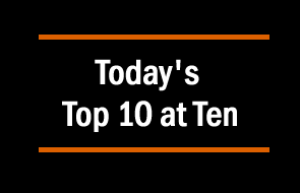 Today's Top 10 is a guest post by Alex Johnston, a Waitematā youth representative at Auckland Council and Auckland University law student.
As always, we welcome your additions in the comments below or via email to david.chaston@interest.co.nz.
And if you're interested in contributing the occasional Top 10 yourself, contact gareth.vaughan@interest.co.nz.
See all previous Top 10s here.
1. Auckland house prices are creating angry birds
This cartoon from Guy Keverne Body nicely sums up how it feels to be told that your inability to afford a house is based on lifestyle choices.
2. Apartments and housing affordability
This blog post from Transportblog highlights how the consistent building of apartments in downtown Auckland has kept the range of affordable dwellings high in that area, while the inner suburbs remain far out of reach for most. It's crucial that we recognize the affordability benefits of density, as well as the lifestyle benefits of providing greater housing choice in existing urban areas to cater to Auckland's demographics.
What sets the city centre apart isn't low demand but high supply responsiveness: the city centre has stayed affordable because lot of apartments have been built there. This includes a mix of expensive apartments and small, affordable apartments to meet a range of different demands for space. Former All Blacks coach Graham Henry is moving into a luxury apartment in the Viaduct Harbour, while there are many students on low incomes living a bit further up the hill.

These maps show one simple thing: Building lots of apartments works. The one place in the city where we've allowed it to happen – the city centre – is now the most affordable place in the city.
3. Auckland's housing crisis worsens
It's been impressive to see journalists increasingly tackling the human impact that house price inflation is having now rather than just the inability of people to buy houses in the future. Reports over the last week from The Nation, Q+A and Checkpoint all delved into the reality faced by many Aucklanders who are renting. The overcrowded conditions, substandard housing leading to health problems, and increased transience and homelessness of young families are something that we cannot accept in a first world country.
4. "The whole system is at crisis"
The Prime Minister's response to the fact that there were families with children living in cars is that they need to "go and see Work and Income, and we'll see what we can do". But with a Housing New Zealand waiting list of more than 2000, an accommodation supplement that hasn't risen for years, and rents in Auckland that have risen 25% over 5 years, seeking help from WINZ is not enough. Quoting Lifewise Chief Executive Moira Lawler, Radio NZ reports:
"We are desperately needing to invest in more affordable housing. We need a system that identifies people that are desperate for housing and prioritises their needs, and makes enough financial support available, so they can afford to be housed, and afford to stay there."

She said when social institutions like Housing New Zealand were expected to return $118 million in dividend to the government, it was clear the policy approaches were wrong.
5. Want to own a house in Auckland? Circle these dates
As much as housing has become a prescient issue in national politics, there's one major policy solution that is on the cards to be voted on by Auckland Council on August 19th: the Unitary Plan. The Independent Hearings Panel finished their hearings last week, and will now put together their final recommendations for the council's Governing Body to vote on. It won't be a golden bullet, but it will be crucial to allow more development to happen.
6. Exxon scrambles to contain climate crusade
Changing to the issue of climate change, there are a series of interesting legal investigations happening the US targeting 'Big Oil', similar to what happened in the 1980s and 90s with Big Tobacco. Various state Attorney Generals are investigating ExxonMobil over whether it deliberately misled the public and its shareholders about the threat of climate change. This campaign started (as much climate advocacy does) in the environmental movement but has swelled into the political and media mainstream and, according to Politico, "now poses the biggest existential threat the company has faced in decades". This could help hold Exxon to account for its complicity in driving climate change.
"A key breakthrough in the public and legal case for tobacco control came when internal documents came to light showing the tobacco industry had knowingly misled the public," the 2012 conference organizers wrote in a memo on the meeting.

"Similar documents may well exist in the vaults of the fossil fuel industry and their trade associations and front groups, and there are many possible approaches to unearthing them."
It will be very interesting to see where this goes, and whether it will result in the kind of damning settlement of hundreds of billions of dollars that tobacco companies had to pay in 1998.
7. 'Break Free' fossil fuel protest deemed 'largest ever' global disobedience
The last two weeks have seen a massive wave of civil disobedience actions targeting fossil fuel companies and those funding them, called 'Break Free'. The actions taking place across the world show the increasing measures thousands of everyday people are willing to go to confront climate change and demand action, above and beyond a regular protest. The Guardian reports:
The protests have taken place amid new evidence of the rapid transformation of the world's climate due to human activity. April 2016 was the warmest April on record, according to Nasa, beating the previous record by a huge margin.

Global temperature records have now been broken for seven months in a row, with last year the warmest on record, beating a mark only set in 2014. Aided by a hefty El Niño event, the heat has helped cause drought in Africa, corals to perish and the Arctic to experience a record low in ice extent.
8. Climate change protest forces ANZ to shut flagship NZ branch for day
Last week, I took part in one of the Break Free actions here in New Zealand, organized by 350 Aotearoa. This targeted ANZ group's funding of fossil fuel projects to the amount of $13.5 billion. The financial shift away from fossil fuels is crucial given the fact that up to 80% of known reserves have to stay in the ground if global warming is to be kept to the 2C 'safe' threshold. ANZ's continued investment in large fossil fuel projects is not in line with that scientific reality. Shutting down the bank for the day was a way to draw attention to the fact that 'business as usual' for the Big Four banks cannot continue.
350 Aotearoa spokesperson Niamh O'Flynn said the activists were on the right side of history:
I think being peaceful and welcoming is the way to involve more people in this moment. Sometimes it is hard and sometimes people don't always agree with us but I think the future generation will look back and see these people sitting outside of this bank as climate heroes.
9. How Copenhagen rejected 1960s modernist 'utopia'
As a fan of cycling-friendly cities, my first visit to Copenhagen in January was like a dream come true. It really is a fantastically planned and liveable city. This story reveals how it became to be such a great place to live and get around, largely by rejecting the modernist motorway-building spree of the 1960s and taking a radically different path. It is now a model for urban planning for cities around the world. The Guardian reports:
Much to the modernists' discontent at the time, Copenhagen's development took a different trajectory, and managed to escape the congested concrete clutches of modern urban planning. In the process, it laid the foundations for its contemporary reputation as one of the world's most "liveable" cities – an urban model so desirable that copying its outcomes even has its own verb: "to Copenhagenise".
10. 140 characters means 140 characters: Twitter is set to make an overdue change
Lastly, it seems like one of the annoying things about twitter will be fixed, with the social media platform set to no longer count links and images against a tweet's character count. This should make things a lot more streamlined and user-friendly.