Seamus Donegan asks if the litigious approach to Canterbury earthquakes would really get the best outcomes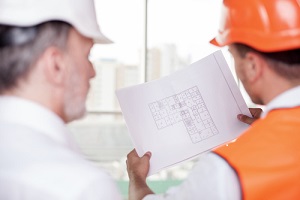 IAG New Zealand's Deputy General Counsel for Enterprise responds to an opinion piece by insurance lawyer, Andrew Hooker, wrote for Interest.co.nz last week. Hooker argued "the brute force of litigation" is required to get insurers to "play ball" on settling remaining Canterbury earthquake claims. IAG responds by asking if the litigious approach really does get the best outcomes or whether it serves the litigation community more often than the customers it purports to help.
*By Seamus Donegan
Unfortunately the article from insurance lawyer Andrew Hooker promoting the filing of legal claims to promote resolution of insurance settlements deserves a response from IAG.
Mr. Hooker recounts information contained in Associate Judge Osborne's decision in the Gidden case. Mr. Hooker was not involved in the case and client confidentiality prevents IAG from explaining our actions with any other facts. What Mr and Mrs Gidden asserted to be a binding agreement, IAG has always considered to be an agreement about a process towards settlement of the claim. What that settlement would be was always going to depend on factors which were unknown at the time.
The real background readers need to know, and which Mr. Hooker does know very well, is that in nearly every domestic earthquake claim the issues are:
What is the extent of the damage to the home;
Can the home be repaired or must it be demolished and rebuilt;
What is the scope of the required work;
How much will that work cost to execute.
These questions can only be answered by experts of different types. Assessing the damage and deciding what should be done to repair it or whether a rebuild is needed, requires help from structural engineers, building surveyors, and geotechnical engineers. After this is all agreed, the cost of a repair or rebuild requires an estimate by a quantity surveyor.
In an isolated event, such as a house fire or a landslip, insurers can work through these issues relatively quickly with customers using independent experts. However, multiplied by close to 9,000 homes damaged in a sequence of earthquakes over a period of years, and one begins to appreciate the sheer scale and complexity of what we and our customers have faced in Christchurch.
Many experts working on both sides in Christchurch are performing great work and it is possible and often quite legitimate for experts to disagree on the extent of damage, the best way to repair, the feasibility of repairs and what the costs will be. However, combined with the sheer scale and complexity of earthquake damage, where the land and buildings are often both affected, we also encounter experts who feel pressured into commenting on matters outside their areas of expertise, particularly when a combination of two or more disciplines is needed.
Sadly there are some "experts" who regularly and quite deliberately stray well beyond their field to promote a position which meets the expectations placed on them sometimes by lawyers and sometimes customers. For instance, when an a surveyor, whose expertise lies in measuring floor levels, decides to investigate and give opinion evidence on the possible existence of voids below a slab floor, based on tapping a hammer on a concrete slab, this sort of involvement assists no one and simply gets in the way of resolving issues. Readers may refer to the recent Court of Appeal decision in the Jarden v Lumley General Insurance case for details.
There are other "experts" who lack independence because they have a financial interest in the outcome of the claim because of their fee arrangements or business structure. A recent Court of Appeal decision, Prattley Enterprises Ltd v Vero has extensive commentary on this problem.      
It is also perhaps human nature that some people with damaged homes will prefer a new home instead of a repaired one.
Litigation, enriches the lawyers who specialise in suing insurance companies, but it doesn't fix homes and doesn't get people into fixed or new homes any faster. In our experience, the opposite happens. Litigation does not give 'control' to a customer – it gives it over to an adversarial approach that becomes lawyer-led, not customer-led, and certainly does not speed up the process.
The process slows down, because expert opinion must go through the filter of legal advocates who are often more interested in the tactics of 'winning', than reaching a settlement. Experts become witnesses and in the process become more positional and uncompromising, often on instructions from the lawyers that hired them, particularly if the lawyers have contingency fee arrangements.
Egos and 'point scoring' between professional colleagues takes over from getting to the right answer for the home owner. It's much more expensive for home owners too. More often than not, customers are immediately forced by the courts to come up with their own expert evidence on every aspect of their claim and the customer's costs soon begin to escalate. Plus they have their own lawyers' fees to pay on top. Even when a case is ready for trial, we typically have to wait a further 10 to 12 months to get our five days of court time.
So far we have resolved over 6,750 over cap residential house claims through reinstatement or cash settlement. This represents a spend of more than $3 billion dollars. Out of the nearly 9,000 over cap residential claims we have received to date, less than 100 have lodged court proceedings, with all but one settling before trial. Fewer than ten others have been decided on preliminary points and now, the Gidden case. That means 1% have resorted to legal action. To answer Mr. Hooker's question more broadly, "does this mean IAG has acted in good faith?"  Absolutely!
Perhaps that same question needs to be asked of, and more scrutiny given to, the role of claims 'farmers' and those involved in promoting the litigation process as a desirable settlement mechanism, and the role this process has had in adding to delay's in settlement. I'd suggest it is part of the problem for many, not part of the solution.
-----------------------------------------------------------------------------------------------------------------------------------
Seamus Donegan is IAG New Zealand's Deputy General Counsel for Enterprise.