Hayden Glass on the need to be nicer, hitting the polls, planning Auckland, owning your own, KiwiSaver, the future of journalism, sharp hunger pains and more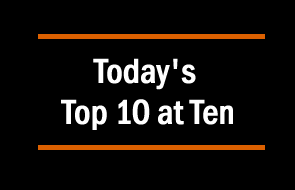 Hayden Glass is a consulting economist for the Sapere Research Group. He's also the chief operating officer of Figure.NZ and co-author of 'Going Places: Migration, Economics and the Future of New Zealand'.
As always, we welcome your additions in the comments below or via email to david.chaston@interest.co.nz.
And if you're interested in contributing the occasional Top 10 yourself, contact gareth.vaughan@interest.co.nz.
See all previous Top 10s here.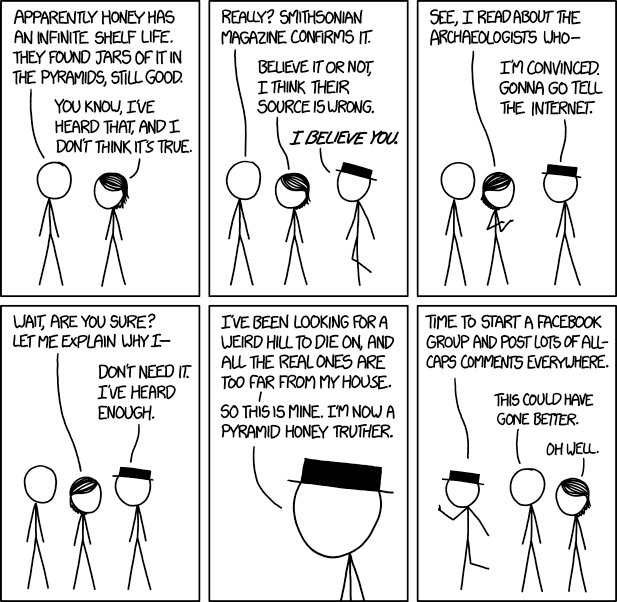 1. Polite
Why aren't we nicer to each other? Time magazine recently said we are losing public space on the Internet to a culture of online venom and hate. A far cry from 2006 when you were the person of the year, as the creator of content on the World Wide Web. Was it all too much to hope for? Maybe we just use our new found online freedom to try to find those who think like us. Add homophily to your vocabulary. Seems like the gap between the crowd and the mob is small.
2. Politic
One of the benefits for the rest of us of the enthusiasm of the United States for nearly never-ending election campaigns is an abundance of polls. FiveThirtyEight.com reckons Hillary Clinton is, if not a shoe-in, has at least got a pretty firm toehold on the Presidential version coming up in November, although both candidates are highly unpopular by historic standards. Nate Silver, founder of FiveThirtyEight, is also an interesting character (and much more popular than either candidate). He made his name correctly predicting the quality of baseball players and then moved on to election outcomes, correctly predicting 49 out of 50 state races in the 2008 Presidential Election and then following up with a perfect score in 2012. His book, The Signal and the Noise is well worth your attention if you want to make decisions with data.
3. Sports
Which brings us to the question of which sport is the best, which of course depends on how you measure. Usain Bolt's 200m medal dash reportedly generated the most tweets per minute, although presumably most of those were before or after the fact, since the run itself took less than 20 seconds. You might be more impressed by the 10,000 metre runners who run 200m in a leisurely 32 seconds, but do 50 of them in a row at that pace (Mo Farah won in Rio in 27 minutes and 5 seconds). But surely amongst the most physically demanding is Biathlon (mercifully only at the Winter Olympics). To the rescue comes Quora, with a reasoned analysis of why Americans are so bad at it.
4. Planning
Auckland recently crossed a historic finish line of its own, with the city adopting a new plan after three years or so of public debate (although it is still subject to appeals at least until 16 September). The Council-drafted original went to an Independent Hearings Panel that reviewed it all, with some clever institutional design to discourage backsliding, and the Councillors themselves got on board to push it over the line.
Note to Aucklanders: you can find your house and see what might be possible in your neighbourhood under the Hearings Panel view of the plan on these excellent maps by Chris Macdowell on The Spinoff.
5. Management
The Productivity Commission reckons that permanent Hearings Panels might be a good idea. In a draft review of how we do urban planning as a country it also says that Councils try to control too many things, that environmental values are not clearly-enough defined in planning rules, and that the cards are generally stacked against development (bad news if you want to do to buy or build a house, for example).
6. Perspective
The answer you get on housing, as for anything, depends on the question you ask. For example, most Auckland households own their own homes, but because home-owning households tend to be smaller, most Aucklanders do not live in a house they own. Confusing much?
7. Openness
The Open Source Open Society (OS//OS to the cool kids) conference was held in Wellington the week before last, exploring the virtues and limits of openness in government, business and education. Ironically, the Internet's very openness makes it relatively easy for companies to carve out their piece of it. This is one view of how Facebook sees the world evolving (hint: it involves us all using Facebook a lot). Here is Sir Tim Berners-Lee, the inventor of the World Wide Web, talking about the future of openness with The Economist.
8. Interest
Albert Einstein reportedly described compound interest as the eighth wonder of the world. If you feel the same then you might like the Herald's new data visualisation of KiwiSaver funds performance and fees charged over time. New Zealand KiwiSaver providers seem to be about expensive as those in Australia, with Bernard Hickey noting on Twitter that total fees are about one percent of the assets under management a year, a far cry from the (presumably more competitive) US sector. Not everyone is enamoured of compound interest: the main news headlines have been about the half of one per cent of total investments (150 million on 33 billion) that are in companies making bombs and tobacco products.
9. Journalism
Speaking of the future, and Facebook I guess, Russell Brown has been talking about the future of journalism recently (also mentions OS//OS: must be cool). Two hours of free online video? Methinks I see the challenge.
10. Dieting
A man underwent surgery to have 40 pocket knives removed from his stomach after complaining of abdominal pains. He had apparently eaten them over the previous couple of months, overcome by an irresistible hunger for cutlery. His body was presumably confused as to what to do with them. If only he had learned the lesson from the man who ate a plane (amongst many other things): cut it up into really tiny pieces first. Now, where is my knife?