Bob Stephens says taxes are paid at one stage of the lifecycle in the expectation you will receive a benefit at a later stage, claims it is a redistribution of one's own wealth as well as from rich to poor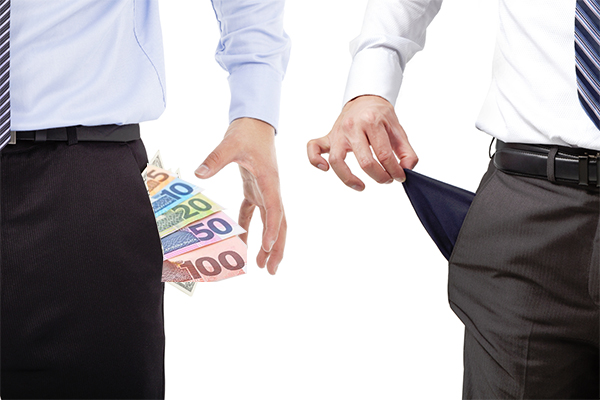 This is the sixth of ten articles in the Public Service Association's "Ten perspectives on tax" series.*
---
By Bob Stephens*

Tax, along with government expenditure, also permits the redistribution of income from the current well-off to the current less well-off; from those without dependents, to those with dependents, especially children; for individuals throughout their lifetime; and between generations.
Some will be net gainers from the interactions of taxation and government expenditure, most will roughly break-even, while those who are better-off are more likely to pay more in taxes than they receive from government expenditures.
Taxation is part of a social contract, developed and endorsed via the political system, which links all members of society through the interaction of all government expenditures and the payment for those services. Taxation is not just personal income tax, but covers GST, company taxation, excise duties, tax on fringe benefits, as well as ACC levies and road user charges.
Profits from state-owned enterprises and government deficits are other ways of financing government expenditures. Government spending includes social security, pensions, health care, education, infrastructure, defence, police, environmental protection and the operation of the state itself. Taxation must be considered along with the benefits that accrue from government spending.
For this social contract to be acceptable to society, it must be seen as fair. Fairness is multi-faceted. Fairness covers both horizontal and vertical equity, and incorporates inter-temporal and inter-generational equity.
Horizontal equity requires that individuals in similar economic and social circumstances pay the same level of taxation. Vertical equity is the appropriate amount of tax (and receipt of government services) that the rich pay relative to the poor. Without horizontal equity, attempts at ensuring vertical equity are a random lottery. Overcoming flawed policy from the past creates winners and losers, but this is a way of increasing fairness and thus enhances the social contract.
Unlike the market, a major problem for taxation is the separation of a direct link between payment and receipt of government services. This separation is not just today, but also occurs on a temporal basis: today's government funds school children who are tomorrow's workers and taxpayers, and these people subsequently become recipients of pensions. The current fall in the number of taxpayers relative to pensioners is seen as unfair to the younger generations who will need to foot a larger tax bill to maintain existing level of services. However, today's pensioners paid taxes in the past in the expectation that they would receive a pension. The social contract applies over the life-cycle.
Radical tax reform, changes in the degree of provision and payment for government services, or significant changes in demographic structures, can easily change inter-temporal notions of fairness. The social contract cannot be seen in isolation from wider changes in economic and social conditions, such as increasing market income inequality, market liberalisation, changes in family formation with sole parenting, longer life expectancy and higher divorce rates.
It is seen as unfair that multi-national companies can use tax havens to avoid tax on New Zealand derived profits, or that some individuals can structure their financial affairs to permit tax avoidance and tax evasion. Tax rules allow some sources of income to be treated differently. Those who receive income from tax-advantaged second housing, or capital gains, face far lower effective tax rates than wage earners. Housing is a preferred investment to other assets which raises house prices and imposes a burden on current and future generations. Issues of horizontal inequity led to the 1986 tax reform, with the uniform GST replacing a wholesale tax with rates ranging from zero to 60%.
Some sources of income such as fringe benefits were tax free whilst others had a marginal tax rate of up to 66%. Horizontal equity is also the level playing field, allowing resources to go to their most efficient use.
The degree of vertical equity is a social judgement, to be determined, in part, by the political process. The substantial widening of market income inequality is hard for government to counter, but in New Zealand income inequality has been exacerbated by the lowering of personal income tax rates, especially at the upper end of earnings, with the top tax rate now being 33%.
Over the last 30 years the personal income tax system has become far less progressive: for someone on average earnings, the tax rate has fallen from 23% to 19%, while at 3 times average earnings the average tax rate has gone down from 38% to under 30%. The targeted nature of family assistance (a tax credit) has led to a fall in the inequality of the tax system for those with dependent children.
Much income redistribution occurs throughout one's lifecycle, between periods of relative 'want' and relative 'plenty'. Market incomes rise during the early periods of employment, flatten, and then drop dramatically when retired. In a family there is often a shift from a one-income to a two-income.
This combination of benefits and tax payments smooth out variations in living standards over the lifecycle, with people contributing when the incomes are relatively high and receiving net benefits when incomes are relatively low. Taxes are paid at one stage of the lifecycle in the expectation that you will receive a benefit at a later stage: a redistribution of one's own wealth. Most households pay roughly the same amount in tax as they receive in benefits, but that there is some redistribution from lifetime rich to lifetime poor.
With the ageing of the population, younger taxpayers may contribute more taxes to the welfare state than they will receive from it, while the baby-boomers will be net beneficiaries. For fiscal balance, when today's young retire, the smaller tax base will require a cut in benefits (especially superannuation), or higher taxes. The development of the New Zealand Superannuation (Cullen) Fund was designed to offset this intergenerational inequity: government payments into the fund increase current tax payments; drawing down the fund, post 2040, tax payments for superannuation need not increase. This lifecycle redistribution would permit future payment of pensions, limiting the spectre of intergenerational inequity.
The social contract is thus multi-faceted: taxes pay for current government spending; taxes allow for income redistribution between current rich and poor; they are an effective method of redistributing income and expenditure over one's lifetime; and they can show whether different generations are treated equitably by the state.
---
*Bob Stephens was an associate Professor in the School of Government at Victoria University. He retired in 2010. This is the sixth article in the PSA's "Progressive thinking series, Ten perspectives on tax."