NZ's climate change goals face a problem, with many eggs in the basket of waiting for agreement on an international carbon market, which has no guarantee of happening; 2030 may be closer than we think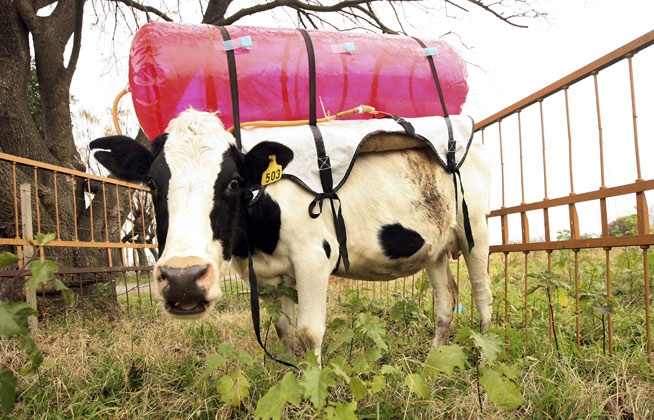 By Alex Tarrant
New Zealand's Paris Agreement climate change commitments face a problem.
We will not be able to meet our goal of reducing emissions to 30% below 2005 levels by 2030 in a 'cost effective' manner without being able to link our Emissions Trading Scheme (ETS) to international carbon credit markets.
But, unfortunately, some current features of our ETS are barriers to linking with those markets. What are those barriers? Well, there's a problem there, too. The government doesn't seem too keen on letting anyone know, under the auspices of commercial sensitivity.
Climate Change Minister Paula Bennett on Wednesday released a set of proposals that she said would help ensure New Zealand is in the best possible position to meet the 2030 target without it costing too much. These are based on results from the second stage of an ETS review launched in 2015 to ensure the scheme was "fit for purpose" going into the 2020s.
The ETS is New Zealand's key mechanism for trying to encourage polluters to reduce emissions so the government can meet its climate change obligations. Famously, it does not cover agriculture emissions, which are set to take up nearly two-thirds of our 'carbon budget' from when Paris actually kicks off in 2021, running through to 2030.
Although the scheme is in place, and everyone talks about it all the time as being there and doing something, an evaluation in 2015 concluded the ETS had not significantly impacted business investment decisions to reduce emissions. Basically, it's not working, and the current track means we won't meet those Paris goals.
The changes announced on Wednesday interestingly (probably not coincidentally) came ahead of a Parliamentary Commissioner for the Environment report on this very subject due on Thursday, likely to be rather critical of the government's efforts so far.
'Changes' is actually a bit generous. They are 'in-principal decisions' by Cabinet to sometime over the next few years allow for auctioning of carbon units, look at imposing a different price ceiling and coordinate decisions on the supply settings of new units. They will also limit ETS participants' use of international units when the government re-allows access to international markets.
While access to international carbon markets are the goal for us now, it should be remembered that, once upon a time, polluters were able to buy international units on markets run by those well-known climate supporters, Russia and Ukraine. However, in 2013 after various allegations of dodgy prices and corruption, it was announced the ETS would go domestic-only in 2015.
That still meant we were able to feel warm and fuzzy about having an ETS, when many other countries didn't. Then the Paris Agreement came along, with our new 2030 target. Another review of the scheme was needed, which concluded that we'd need access to international markets again or else face much higher domestic costs for meeting the targets.
Basically, reducing and/or offsetting the emissions we need to reduce and/or offset to meet the 2030 goal was placed in the 'much too hard' (or costly) basket if we were just going to do it all ourselves. The government's position is they want NZ polluters to be able to pollute but 'offset' that by purchasing credits put up by Norwegian forest farmers (or Ukrainian ones).
So how's that work going on connecting to an international carbon market again? The Cabinet paper released Wednesday on the subject doesn't really want you to know – the only redactions in the paper relate to this specific topic.
I asked Bennett's office why this was. The response was that an international carbon markets project was established in 2016 to identify linking options, with a view to enabling New Zealand to source high integrity international emission reductions in the 2020s. We're in the early stages of discussions with a number of different countries and so the redactions were made to preserve the integrity of those early discussions.
To me, this all sounds like we're in danger of having our eggs in one basket. We need access to international markets to keep the cost down of achieving the Paris 2030 goal. But discussions on creating these markets are only in the early stages, and involve multiple countries. Given the amount of time it takes to come up with climate deals, it doesn't sound like anything will be done soon.
I asked Bennett about it all on her way in to Question Time Wednesday. She acknowledged that, "to be fair there is no international carbon market at the moment…that's something that has to be created."
There were a number of countries that were interested, "and I can see in the future you could see linking with ETS systems." However, "there is no guarantee," she said. "That's why New Zealand has to be lowering their emissions, and it's part of it. But I do think it's a conversation worth having."
So, if there's no guarantee of an international market being created, then aren't our eggs in one basket? A dodgy basket?
"Goodness no," Bennett said. "When I just look at what we're going to be doing as far as more renewable energy, the use of electric vehicles, technology and advances that are going on on-farm, there's just such a great range of things that we can do, and you'll see more of that as it's mapped out over the next year."
Agriculture
It was interesting that she mentioned on-farm technology. Agriculture isn't included under the ETS, but accounts for nearly half of New Zealand's emissions.
The Cabinet paper was pretty clear that things wouldn't change any time soon. Agriculture will remain outside the ETS until: there are economically viable and practical technologies available to reduce emissions and, New Zealand's trading partners make more progress on tackling their emissions in general.
Those are the exact words. That leaves a bit of scope to leave it out until the electoral climate allows for a change of stance.
However, in the meantime, our Paris Agreement 'carbon budget' will include agriculture emissions because they're obviously included in the figures for New Zealand's overall emissions that we have to reduce by 2030.
Between 2021 and 2030 that budget – the CO2 emissions we don't need to reduce or compensate for to meet the target – is 594 MtCO2e. That's just below 60 Mt a year between 2021 and 2030. Over those ten years, on current projections, we're set to emit 814 MtCO2 – much higher than our carbon budget.
Of that 60 Mt a year we've got 'for free', agriculture is set to take up about 40 Mt each year. In what could be the understatement of the year, officials describe the two-thirds as merely "part of the carbon budget." with the rest classed under 'free allocations' and unallocated budget.
Agriculture really is the heifer in the room. But the main focus currently is on trying to open up international markets that may or may not work, which need to be negotiated with enough countries to make it worthwhile, and which may take years to come on stream.
What if we just can't achieve that international agreement in the next few years while giving ourselves enough time to get our emissions on the required track for 2030? Well, that will mean a much harder change in the late 2020s as we scramble to hit the target. Does anyone want that?