Lessons from Jim Anderton's time as Industry and Regional Development Minister might well provide a valuable road map to how Winston Peters will be courted by Labour and National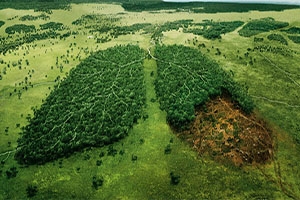 By Alex Tarrant
A lot is being written about what Winston Peters wants. Respect, say some. A legacy, say others. A platform for NZ First to fight the 2020 election on is up there, as is turning back the dial on what he attacks as National and Labour's neo-liberal agenda these past few decades.
Word is that Peters would love some sort of Regional Development role if he has a formal position in the next government. Whether that's enough to cut it, is yet to be seen. And any title might have to be a little more glamorous than Minister for Regional Development.
A title with the word "regional" or something similar in it can encompass a wide range of Peters' bugbears: Rail (more of it), skills & employment (more of them), immigration (less of it because we've improved our local skills base), horse racing (more of it), forestry (more processing of it here before export), rail (even more of it), foreign ownership of land (less of it), healthcare (more of it in the regions), crime (less of it in the regions – flying squad) and exports (more of them because of lower currency – somehow – and all of the above).
"Minister for the Heartland," comes to mind when thinking up a suitable designation.
I buy into the theme that Peters is looking to cement a legacy within the next three years. A tangible legacy. Go to any public building and you'll see a foundation stone that was laid by this or that Prime Minister, or Minister of Public Works, or the Queen, if you're lucky.
Despite our growing intangibles export sector (services), there is still the romantic notion of New Zealand being a farm for the world, exporting top quality milk, meat and wood. And what do we need to do to be able to export such fine product? We first need to build things. We need roads to the railways, railways to the ports and ports to the rest of the world.
The 2017 general election will be remembered as the one where Labour and National fought over who would allow Winston Peters to build the most things and have the best title. And who was able best link the building-things PR to PR about changing skills and immigration settings.
From what I hear, this is what everyone at the top of National and Labour are trying to figure out. And if they look back in time there might just be a decent road map (or rail map) for the PR exercise on how to achieve this. There is a surprising stop-over en route to the end-point: The regional settlement of Jim Anderton.
Look through the list of Anderton's press releases when he had Ministerial responsibility for Industry and Regional Development – they could very well be the same as under Peters and his caucus the next few years, (and I would argue they are different to the more recent Economic Development releases by Simon Bridges):
Taupo and Chathams to get $152,500 for regional development
National bio security strategy launch
$100,000 for growing Ngati Porou forests and creating jobs
Tairawhiti transport solutions will require commitment
Northland transport subject of Govt funded study
Wood Processing Centre of Excellence a Billion Dollar Boon to Industry and Region
Now, there are some differences between now and the early 2000s. First, Anderton emerged out of the Labour Party, there was no chance of him going with National, and he didn't hold the balance of power as Peters does now.
But, he did have to be kept happy by Helen Clark. And busy. A hefty helping of regional development , with a side of economic nationalism (Kiwibank) had him both happy and busy for much of his time supporting Labour-led governments.
Regional development also offers Labour and National the chance for Peters to keep his caucus happy (relatively, compared to previous episodes). Northland and Whangarei will have new rail, roads and bridges, and the prospect of a larger port with a tax-free economic zone around it – that ticks off Peters, Shane Jones and Tracey Martin.
The East Cape will have new rail. Fletcher Tabuteau in Rotorua will be able to talk about forestry. Ron Mark in the Wairarapa and Darroch Ball in Palmerston North will surely have something related to the Manawatu Gorge, and the newest caucus member in Invercargill will have port development to shout about.
If it can all be paid for – obviously. This is another aspect both sides will need to think about. Peters on Thursday re-raised his idea of getting the Super Fund to 'invest' in New Zealand infrastructure projects.
The problem for Labour with all this is, National will be able to agree to exactly what it does. So, again, it comes down to whether Peters' desire to become a champion of the rural vote by making sure the water tax doesn't get through is stronger than the desire to be seen as the influence for National softening its neo-liberal economic approach.
Some Friday fun
Here are a bunch of clips from Jim Anderton press releases in the early 2000s when he was Minister for Industry and Regional Development. You can read through the entire selection here. Turn on your Winston Peters pre-set and read them to yourself in his voice, rather than Anderton's.
If you're one of the minority in New Zealand who doesn't have a Winston Peters pre-set for your thinking voice, then it's not hard to create one. Just go through the words at 1.5 times normal speed, with a hint of disdain, pausing every so often for effect. If you get some of the smaller words in any sentence muddled up, don't go back and correct them, just gun on through – as long as the first and last words are clear then your audience will get the gist. There's a training video here.
On Northland transport and wood
An integrated transport plan for Northland is the first step in giving the region the best possible opportunity to create jobs from the wall of wood, and improving the local transport network says Jim Anderton.
The impact on our economy and our regions from the arrival of such diseases and pests could be significant.

As Minister for economic, industry and regional development I know that we need to minimise biosecurity risks in order to guarantee our economic future.
On a $53,000 grant for a South Waikato regional development plan:
Jim Anderton today welcomed South Waikato's commitment to developing the local region, "I saw the strength and the opportunities in South Waikato at the end of August when I met with the South Waikato District Council and local businesses.

"The commitment and enthusiasm that local people have for their regions is being turned into sustainable businesses and real jobs through the regional partnerships programme. I am pleased to see South Waikato involved," said Regional Development Minister Jim Anderton.

"I know that in both regions the partnerships will have significant benefit to local people through the Regional Partnerships Programme.
Urging employers to hire students to boost skills and fill gaps:
"All around the country I hear employers say that they are struggling to get the skilled people they need. This is a chance to not only invest in and encourage New Zealand talent, but businesses can market themselves as future employers and find top quality future staff.

"I will be writing to some employers in the pilot regions asking them to consider hiring a student for special projects such as developing a marketing plan, work on a web site, or reviewing personnel policies," said Jim Anderton.