Motu on Nobel Prizes, discussions of MMP, feeding the world, a Pakistani teen's scientific first, how economics has a problem with women, solving the riddle of Kim Jong-un backwards and more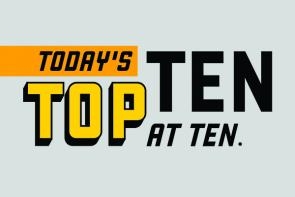 Today's Top 10 is a guest post from Hannah Tuahine, Sally Owen, Kate Preston, Edmund Lou, and Nathan Chappell of the Motu public policy and research institute
As always, we welcome your additions in the comments below or via email to david.chaston@interest.co.nz.
And if you're interested in contributing the occasional Top 10 yourself, contact gareth.vaughan@interest.co.nz.
See all previous Top 10s here.

1. An economics heathen wins the economics Nobel.
Richard Thaler more than deserved to win this year's Nobel memorial prize in economics. He has laid the foundations for almost every field in behavioural economics. See also here and here. During the press conference someone asked why the committee doesn't give the prize to multiple winners. The committee obfuscated. However, if someone was to share the prize with Thaler, our top prediction would be Colin Camerer, professor at Caltech, a long-time co-author of Thaler, a pioneer in both behavioural game theory and neuro-economics.
Also, we don't find Thaler humorous enough, at least in his answer to a Chinese journalist asking him for his opinion on the Chinese economy. He should have said: well, I am no expert in Chinese economy but my colleague Zhiguo He is. Let me give him a call now.
2. Two Discussions of MMP.
New Zealand's diversity of political parties in Parliament isn't too bad compared to Germany, especially when we look at its election results in 1972 after the same amount of experience with the MMP as we have had now. Nonetheless, there are simple changes that could make MMP work better with respect to the issues we've seen in our recent election. The author of MMP: How does New Zealand stack up?, is an advocate of reducing the vote share threshold for a political party to enter Parliament.
Peter McKenzie, the author, also proposes abolishing the 'coat-tails' rule, increasing public funding for advertising to political parties, and improving civics education in the school system. For a more academic but still easy to read take on MMP, in Not a Moral Right to Govern, Professor Jack Vowles discusses why a moral right to govern with 44% of the vote is inherently incorrect in the MMP system. He also discusses what a pity it was that for the 2017 election we experienced a first-past-the-post campaign and media coverage inappropriate under MMP.
3. Peer review processes risk stifling creativity and limiting opportunities for game-changing scientific discoveries.
Applications for funding of research take up large amounts of researchers' time while the chance of success tends to be low. The authors of this blog article are even more worried that the peer review process for competitive funding is curbing researcher's incentives to be creative and take risks.
4. The tiny country feeding the world.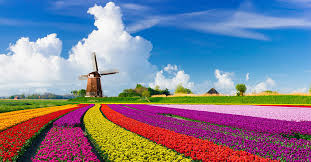 This National Geographic piece describes the innovative and high-tech agricultural system of the Netherlands. The country is second only to the United States in the value of its food exports, despite the US having 270 times the landmass.
The Dutch model may be essential to fighting hunger in the coming decades, as populations grow.
5. 2017 Nobel Prize in Medicine Goes to 3 Americans for Body Clock Studies.
Jeffrey C. Hall, Michael Rosbash and Michael W. Young used fruit flies to isolate a gene that controls the rhythm of a living organism's daily life. They've been awarded this year's Nobel Prize for Medicine for taking a "peek inside our biological clock," helping "explain how plants, animals and humans adapt their biological rhythm so that it is synchronised with the Earth's revolutions," the Nobel Prize committee said. The findings are incredibly important in a rapidly developing world in which our schedules are getting busier and more irregular.
This was the first time I'd read a piece by Talia Marshall, but I now will follow her writing with a close eye. Marshall's essay 'Macrons' eloquently places her experience of battling with editors, regional dialects and keyboards when writing te reo in historical, cultural and emotional context. Drawing on statistics, personal experience and turning points for our society, she uses humour to tell an important story of our beautiful indigenous language and people.
7. Electric Honeycomb: Pakistani teen in scientific first.
At just 17 years of age, Muhammad Shaheer Niazi's research on the electric honeycomb phenomenon has been published in the Royal Society Open Science Journal.
The phenomenon of electric honeycomb occurs when a layer of oil is placed in an electric field and the instability caused by the build-up of ions applying pressure to the surface of the oil. In the process the surface of the oil loses its shape, something it does not want. So within no time, honeycomb-like hexagonal structures appear on the surface of the oil. "Electric honeycomb perfectly demonstrates how everything in this universe is seeking equilibrium. Its hexagonal shape is the most stable structure." The technique has possible applications in biomedicine technologies and in printing.
8. Yes, Economics has a Problem with Women.
This piece by Professor Julie Nelson extends the conversation restarted recently (by Alice Wu's analysis of Econ Job Market Rumours online forum) to two other issues prevalent in the economics profession. As well as drawing on personal experience, Nelson discusses her meta-analysis into gender based claims such as "women are more risk averse than men" in the economics literature. That research found both simplistic thinking and confirmation bias are rife in the literature on gender and risk-aversion. This article is a call to arms for economists to wake up to its gender biases.
9. Think like Kim Jong-un backwards.
People should never underestimate professors' ability to produce Trump-like argument. If you doubt whether this is indeed a joke, perhaps you have learned something.
10. And finally, for fun: kiwi scientist Nicola Gaston's amazing periodic table in emoji.
 

— Nicola Gaston (@nicgaston) October 1, 2017