The NZ Property Council's Matt Paterson on what the incoming government may mean for the property sector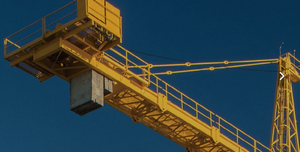 The following is initial analysis of the election outcome from Matt Paterson, government relations director for the Property Council of New Zealand.
Property Council post-election analysis
On Thursday evening New Zealand found out that the incoming government will be a Labour/New Zealand First coalition, led by Jacinda Ardern, with a confidence and supply agreement with the New Zealand Green Party.
 Details on ministerial positions and final policies will emerge over the following one-two weeks. But to see you into the long weekend, Property Council has prepared some initial analysis on what the incoming government may mean for the property sector. We've based our initial analysis on the political parties' election manifestos and information from pre-election discussions with members of the parties. 
 Residential housing
Government-led or financed residential construction looks to increase, with promises of up to 100,000 new homes. The property sector will be a key enabler if the incoming government is to succeed in reaching its goals. The key challenge will be accelerating building within an already tight labour market, one that will get tighter if immigration is restricted in line with both Labour and NZ First pre-election policies. 
A ban on foreigners buying existing houses is very likely. This could be a positive move and help boost investment for new homes (if foreigners can invest in them) but tighter restrictions could negatively affect residential construction. 
Infrastructure and transport
There is a likely shift away from big roading projects to rail and public transport. While this could be positive for the liveability of our cities, New Zealand's growing population will need more roads as well. Property Council will call for a balanced approach to ensure lack of infrastructure, particularly roads, does not become an even bigger constraint of commercial and residential development.
Infrastructure financing could be up for a shake-up with Labour signalling a desire to explore more innovative models, which might include the scrapping of development contributions. We will endeavour to work with the Government to petition for new models which enable development rather than overburden the sector with additional costs.
Foreign investment
NZ First has published a policy of tightening the Overseas Investment Office rules around land and business assets. That could cause issues for commercial property (both development and transaction for large property assets) at a time when domestic capital availability is tightening. 
Tax
Tax policy was a shifting target during the campaign and the resolution post coalition negotiations is currently unclear. Property Council will watch this closely and work with the Government on ensuring the sector's interests are considered. 
NZ First has a long-standing policy of making seismic strengthening tax deductible which would be a positive step for members upgrading the national building stock's earthquake resilience.
Fire levies
Although none of the parties seemed to have written policies on fire levies, NZ First was opposed to the model during the parliamentary process of the new Act so some changes could be possible.  Property Council will engage to try to make the system fairer for the commercial property sector.
Resource management
We expect some of this year's changes to the RMA to be wound back, especially ones that narrowed participation, consultation and appeals.  More National Policy Statements to guide councils featured in both the Labour and Green parties' policies.
Several Labour and Green Party MPs are in favour of a look at the wider planning system. NZ First have stated they want the RMA to strike a better balance between economic progress and appropriate environmental goals.  We hope that means more fundamental changes to how the RMA, Local Government Act, land transport planning and local government and infrastructure financing work together will be possible later in the term.
Property Council will continue to watch progress and provide commentary as more information emerges.