Apple & an 'official assurance of tax exemption', an Interpol fugitive, Republican super-donors, the world's biggest offshore plane registry, a mega trust, Mauritius vs Africa, the real culprits & much more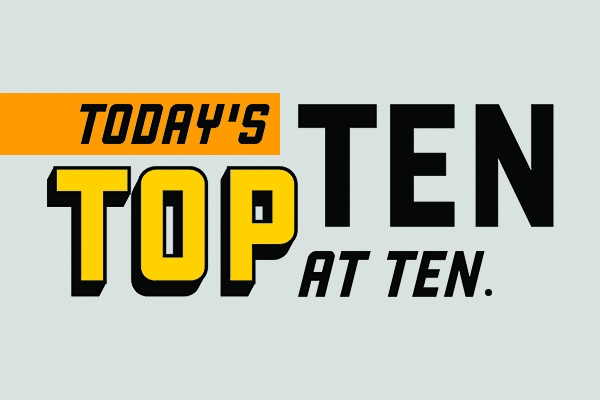 This week's Top 10 comes from interest.co.nz's own Gareth Vaughan.
As always, we welcome your additions in the comments below. If you're interested in contributing a Top 10 yourself, contact gareth.vaughan@interest.co.nz.
See all previous Top 10s here.

Last year we had the Panama Papers and this year it's the Paradise Papers. But just what are they?
According to the International Consortium of Investigative Journalists (ICIJ), the key group behind the stories emerging from them, the Paradise Papers are a global investigation into the financial secrets of the rich and powerful. They stem from more than 13.4 million leaked files that come from offshore law firm Appleby, Singapore headquartered trust company Asiaciti and from company registries in 19 "secrecy" jurisdictions.
Stories from the leak, by ICIJ, Germany's Süddeutsche Zeitung, and dozens of other media organisations, have been pouring out all week. Why do the Paradise Papers matter? Here's the BBC's explanation.
The media partners say the investigation is in the public interest because data leaks from the world of offshore [finance] have repeatedly exposed wrongdoing. The leaks have led to hundreds of investigations worldwide, resulting in politicians, ministers and even prime ministers being forced from office.
You can explore the offshore connections of politicians caught up in the Paradise Papers here.  And below is a Paradise Papers overview video from the ICIJ.
Appleby, not surprisingly, has a different take on the Paradise Papers to the ICIJ.
The journalists do not allege, nor could they, that Appleby has done anything unlawful. There is no wrongdoing. It is a patchwork quilt of unrelated allegations with a clear political agenda and movement against offshore.

We wish to reiterate that our firm was not the subject of a leak but of a serious criminal act. This was an illegal computer hack. Our systems were accessed by an intruder who deployed the tactics of a professional hacker and covered his/her tracks to the extent that a forensic investigation by a leading international Cyber & Threats team concluded that there was no definitive evidence that any data had left our systems. This was not the work of anybody who works at Appleby. 

We take client confidentiality extremely seriously and we are disappointed that the media has chosen to use information which has emanated from material obtained illegally. This has very little to do with accurate and fair reporting, and everything to do with the pursuit of a political agenda. These journalists will not permit fairness and accuracy to get in the way of their political objectives.

Appleby has thoroughly and vigorously investigated the allegations and we are satisfied that there is no evidence of any wrongdoing. We are a law firm which advises clients on legitimate and lawful ways to conduct their business.
Asiaciti Trust has adopted a similar stance.
Asiaciti Trust at all times complies with all applicable laws and regulations. We are regulated by highly competent authorities in the jurisdictions in which we operate and are committed to achieving the standards required. We absolutely deny any implication of wrong doing.

Asiaciti Trust is also committed to the protection of our clients' data. Our investigations suggest that the documents cited have been illegally obtained via external theft. We note that the documents the ICIJ claim to have seen from Asiaciti Trust account for approximately 4% of the information comprising the "Paradise Papers".
From a NZ perspective so far, the NZ Super Fund has outed itself as an Appleby client. There was also a story from Neil Chenoweth in The Australian Financial Review, which probes NZ's relationship with the Cook Islands, and namechecks ex-PM John Key.
The files raise questions about the loose oversight role that New Zealand's government holds over the Cook Islands, a year after the Panama Papers forced changes in how New Zealand foreign trusts operate. 

Former Allens Arthur Robinson lawyer James McConvill reported after a 2010 marketing trip for Appleby to Auckland and Wellington that law firms told him that then Prime Minister John Key was leading measures to promote New Zealand as an offshore hub through foreign trusts, which pay no tax on earnings outside New Zealand. 

"Apparently the New Zealand Prime Minister is personally pushing the proposal, and it is expected to come into effect in 2011," Mr McConvill reported. "In numerous meetings I was told that this proposal, if implemented, could lead to a lot of work for Appleby and other offshore firms."

Cooks Island residents also hold New Zealand citizenship, but Rarotonga​ runs its own foreign policy. 
Key's lawyer Kenneth Whitney also gets a mention.
The Asiaciti files show numerous clients – property developers, doctors, dentists, fund managers – who noted that all income was reported to tax offices. 

Kenneth Whitney, the lawyer for former NZ PM John Key, in 2007 set up Catamount Holdings Trust for New York investment banker Neil Winward, formerly of Dresdner Kleinwort. 

In other cases, Asiaciti offered a mortgage scheme where clients could in effect lend money to themselves from offshore accounts, and claim interest payments as deductions.
Given Asiaciti has a registered NZ company, Asiaciti Trust New Zealand Ltd, we're likely to hear about more NZ links. Asiaciti was also among those who lobbied the Government in 2014 over fears the trust industry would be shut down by IRD. Asiaciti also had two now deregistered NZ companies, Asiaciti Trustees N.Z. Ltd and ATNZ (1996) Ltd.
As regular interest.co.nz readers will know NZ, our companies, trusts and Financial Service Providers Register play a notable role in the grey areas between jurisdictions known as "offshore finance."
Over the first few days the Paradise Papers have placed the likes of Apple, Nike,  Glencore, more Glencore, Twitter and Facebook, Donald Trump's Commerce Secretary Wilbur Ross, other Trump allies, Bono, Justin Trudeau, The Queen and Prince Charles under an uncomfortable spotlight. But without further ado, here's 10 other stories that have emerged from the Paradise Papers to date that haven't had quite as much profile, but are well worth a read.
1) One of the key journalists behind the Paradise Papers, as he was with the Panama Papers, is Bastian Obermayer. So when he sent out the following tweet I took notice.
My boss wrote an angry open letter to Apple boss Tim Cook - and you really should read this. Really. #ParadisePapers https://t.co/485C8hoScs

— Bastian Obermayer (@b_obermayer) November 7, 2017
And here's a flavour of the letter from Obermayer's boss, Wolfgang Krach who is the editor-in-chief of Süddeutsche Zeitung.
Public filings reveal that between 2010 and 2017, on average, Apple generated two-thirds of its profits outside the U.S. Evidently, it earned $41.1 billion in 2016 and $44.7 billion in 2017. What these filings also show is that since 2010, Apple's foreign-earned income has been taxed at a rate of between 1 and 7 percent. Mr. Cook, do you believe this comports with the "moral responsibility" you have advocated? Such "tax optimization" – albeit legal – is only possible because specialized law firms such as Appleby devise complex company structures inaccessible to most other firms. Skilled workers, small business owners and employees in most countries outside the U.S., many of whom surely use Apple products, don't have the means to shirk ordinary taxes. 

In Germany, Apple is estimated (you don't publish the exact figures) to have generated revenues in the billions last year – of which it paid 25 million euros in taxes. In other words, only 0.2 percent of the taxes that Apple paid worldwide ended up here. This does not even remotely stand in relation to the percentage of global sales and profits Apple logged in Germany. I'm sure you can appreciate the difficulty we have explaining this to our readers. 

But what unsettles me the most is the way in which Apple instructed a law firm to obtain an "official assurance of tax exemption" from the government of a country. Why do you want that? Why do you feel entitled to not pay any taxes in a country? Did you want to make zero-tax status a precondition for establishing tax residency there? What gives you the right to do so?
2) How could millions in public funds be transferred to a company with a Interpol fugitive as one of the owners and board members? 
A very interesting question posed by Norway's Aftenposten. It's quite a yarn. It features, among others, Alexander Glukhovskoy who is a Russian businessman wanted for fraud, the European Bank for Reconstruction and Development, millions of dollars of taxpayers' money, a model named Elena Uvarova, and shell companies in secretive jurisdictions.
Here's a brief flavour.
A proposal is on the table: The 30 million USD investment is said to have tremendous potential. The mining company Imperial Mining promises prospects of massive profit if the resources underground in the scenic Central-Asian mountains are mined. 

The money they are about to invest are public funds, traced back to taxpayers in Europe and other western countries that provide capital for the bank. 

If the bank officials had researched the project more thoroughly, they would have found that the Russian Alexander Glukhovskoy, one of the owners and directors of the company asking for money, is wanted internationally for fraud. 

At the end of the meeting, a decision is made. The company is promised up to USD 30 million.

The victims tell stories of how [Alexander] Glukhovskoy brought bodyguards, armed with machine guns, to business meetings. 

A large part of the company's funds disappears in one transaction as early as in the beginning of 2009. Imperial Mining pays USD 15,4 million to a shell company in Cyprus - Obrazo Investments Limited - controlled by their own largest shareholder - IM International - in the Cayman Islands. For this amount, the company gains control over a Russian company with no other assets than a mining license in Altai. 
3) The seven Republican super-donors who keep money in tax havens.
This one, from The Guardian, details what are described as seven Republican super-donors who helped bankroll conservative candidates in the 2016 US election cycle to the tune of more than US$350 million. One of them, Warren Stephens, is described as the hidden co-owner of a payday lending company that US authorities are suing for US$50 million after it allegedly used predatory tactics to deceive customers about the true cost of their loans.
Since 2015, Integrity Advance has been fighting a legal action brought against it by the Consumer Financial Protection Bureau, a financial industry watchdog. 

Integrity Advance is accused by the CFPB of hiding the scale of fees consumers would face if they failed to repay their loans on time. The tactic meant some defaulting customers who had taken out typical $300 loans ended up having to pay $765 (255%) in interest and fees on top of what they borrowed, according to the watchdog. 

The lender is also alleged to have used hidden provisions to continue removing money from customers' bank accounts even after they had blocked payments, including during disputes over how much they owed.
There's more on Republican - and Democrat - funders from the ICIJ here.
4) Netherlands to investigate 4,000 corporate tax deals.
It was always likely that the country famous for the Dutch Sandwich tax avoidance strategy would feature. And so it does. According to The Financial Times, the Netherlands has opened an investigation into 4,000 tax agreements struck with international companies after irregularities were found in a deal with Procter & Gamble.
The investigation is likely to shine a light on how the Netherlands taxes multinational companies. Dutch law allows corporate tax agreements, which are struck in secret to protect the privacy of the companies involved.

The leaks also found that Nike received Dutch government tax breaks that helped the US sportswear group shift €1bn in earnings to Bermuda between 2010 and 2014. Nike's European headquarters are in the Dutch city of Hilversum. Nike said it "fully complies with tax regulations".
5) How Formula 1 champion Lewis Hamilton 'dodged' VAT on a £16.5 million private jet.
The BBC and the ICIJ detail how racing car driver Lewis Hamilton got a £3.3 million Value Added Tax refund, with the assistance of Appleby and EY, after his Bombardier Challenger 605 was imported into the Isle of Man in 2013.
They [Appleby] teamed with the London-based accounting giant Ernst & Young to craft an arcane plan to sidestep the VAT, a consumption tax charged in Europe on everything from socks to cars. One of the conditions: Hamilton's inaugural flight would have to touch down on the Isle of Man, the British crown dependency in the Irish Sea known for its lenient tax treatment of the world's super-rich.

"This will involve a short stay, normally less than 2 hours," Appleby said in a written explanation of the tax-avoidance strategy.
Hamilton's far from alone. The Isle of Man apparently has the largest offshore plane registry in the world.
It [the Isle of Man] has a "partnership" with the U.K., but it controls its own domestic policy — and has turned itself into a hub in the global financial system by offering low tax rates and tolerating high levels of corporate secrecy. It didn't have an aircraft registry until 2007 but now maintains the largest offshore plane registry in the world, with roughly 1,000 private airplanes, each generating fees for the island's financial services industry, the Isle of Man's biggest employer. 

The yacht-and-jet offshoring business extends far beyond secretive tax havens and discreet law firms. It has involved U.S. banking giants such as Wells Fargo & Co., respected regional banks such as the Bank of Utah, and U.S. legal powerhouses such as Akin Gump Strauss Hauer & Feld.
6) Indonesian deforestation, featuring the Cook Islands and a company named April.
April, one of the world's largest pulp-and-paper companies, has shuffled billions of dollars through a web of offshore companies.

Big banks have continued to lend to April's offshore subsidiaries despite environmentalists' concerns and the banks' own sustainability policies.

April is one of a dozen Asia-based forest products companies that have used the services of Appleby.

A leak of offshore records now reveals that April, like some other natural resources companies, owed its ability to thrive and log huge sections of Indonesia's tropical forests, in part, to a global network of elite bankers, lawyers and accountants that helped it navigate corporate and tax challenges.
7) How tax haven Mauritius' rise comes at the rest of Africa's expense.
This story, by the ICIJ's Will Fitzgibbon, describes how Appleby's Mauritius office assisted Swiss-Angolan financier Jean-Claude Bastos de Morais after Angola's sovereign wealth fund entrusted Bastos with US$5 billion.
Bastos did pretty well out of the deal.
Mauritius also provided a low-tax haven for substantial fees the Angolan fund paid Bastos' operation. The financial statements of QG Investments Africa Management Ltd., Bastos' Mauritius company, show it received $63.2 million in management fees throughout 2015, of which $21.9 million was sent to a Quantum Global company in Switzerland. 

"The fees seem extraordinarily high," said Andrew Bauer, an economic analyst and sovereign wealth fund expert who reviewed the fee payments. 

Records show one Bastos-owned company paying dividends to another. In 2014 and 2015, QG Investments Africa Management paid $41 million in dividends to his QG Investments, based in the British Virgin Islands.
And Appleby and Mauritius have done well out of an assortment of African countries.
From the start, Appleby's Mauritius office has emphasized the services it offers to companies seeking to reduce or eliminate the tax burdens on their operations in Africa. Potential clients receive a full-color 50-page guide that extols Mauritius' tax treaties. Thirteen of the 36 treaties on Appleby's list are with African partners. Mauritius offers "an effective tax rate of 3% or… a tax liability of up to nil," reads a typical marketing email Appleby sent to prospective clients. The office's "Africa Team" has served corporate clients with business in South Africa, Togo, Mozambique, Madagascar, Kenya, Equatorial Guinea, Nigeria, Zimbabwe and Liberia.
Here the ICIJ's Spencer Woodman sheds light on the vast wealth of James H. Simons, the billionaire founder of the hedge fund Renaissance Technologies, a Democratic Party donor and prominent philanthropist.
Richmond knew what Forbes apparently didn't: In addition to his billions of dollars in U.S. assets, Simons had amassed $7.25 billion in a low-profile Bermudan trust that is one of the largest private trust funds ever discovered. A confidential accounting document attached to the 2010 filing projects the offshore fortune growing to $15 billion by the end of this year and reaching $35 billion by 2030. 

The revelation of the massive offshore holding changes the public understanding of Simons' wealth, offering a case study of how little we know about the fortunes of the planet's richest people. A report released last year by Oxfam International, relying on the Forbes billionaire list, estimates that just 62 people control as much wealth as the more than three billion people who make up the poorest half of the global population. Forbes lists Simons as having contributed $2.1 billion to charity. Yet the amount could be far higher: In 2011, representatives of Simons' trust quietly set up a separate foundation in Bermuda, the Simons Foundation International, which recently received more than half of the Lord Jim Trust's assets. The offshore foundation now holds approximately $8 billion in assets, according to a person familiar with the charity.

Although it is likely counted as one of the largest foundations created from a U.S. fortune, the new offshore charity has no website and few public disclosures, and its formation was never announced.
9) The media is accused of ignoring the real tax culprits.
Aussie journalist Michael West has a crack at media coverage of the Paradise Papers arguing that the architects of global tax avoidance notably the big four accounting firms, not just the rich and powerful who benefit from their services, demand more scrutiny.
The Big Four have been in the thick of every major tax evasion and tax avoidance racket of the past decade but manage to escape scrutiny. Here are the connections from Paradise Papers – the names that is which have emerged so far, not the ones who have been supressed: 

Glencore in Australia was audited by EY until Deloitte took over three years ago. Nike is audited by PwC, as is Bank of America, notable global money launderer HSBC (formerly audited by KPMG), Goldman Sachs and JP Morgan.

Apple shifted from KPMG to EY in 2009. 

KPMG audits Citigroup and Credit Suisse. Very often, the same firm which audits the multinational also provides the tax advice – a massive conflict of interest which essentially involves the guard guarding the guard.
10) About the Paradise Papers.
This brief ICIJ article about how they've undertaken the huge task that the Paradise Papers investigation is, is also worth a perusal. It also lists the vast team of people involved in the project. Unfortunately not a New Zealander in sight.
The Paradise Papers documents include nearly 7 million loan agreements, financial statements, emails, trust deeds and other paperwork from nearly 50 years at Appleby, a leading offshore law firm with offices in Bermuda and beyond.

The documents also include files from a smaller, family-owned trust company, Asiaciti, and from company registries in 19 secrecy jurisdictions. The records range from complex, 100-page corporate transaction sheets and dollar-by-dollar payment ledgers to simple corporate registries of countries, such as Antigua & Barbuda, that do not publicly list names of company shareholders or directors.