A Motu Top 10 on festive giving ideas; gender, nature and nurture; lost Einsteins; how Nazis are made; paywalls; potatoes and productivity, Mugabe's lottery win & climate change in the USian mind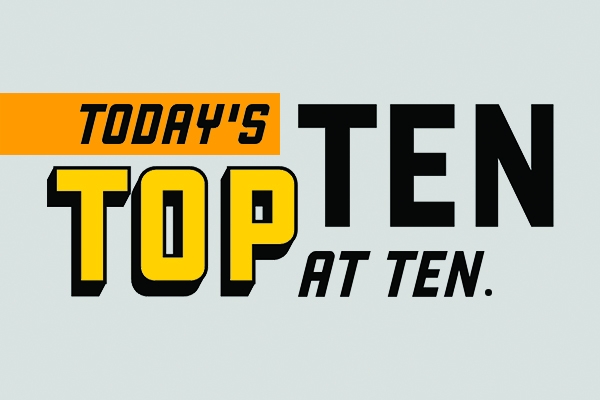 Today's Top 10 is a guest post from Kate Preston, Shakked Noy, Nathan Chappell and Sally Owen of the Motu public policy and research institute.
As always, we welcome your additions in the comments below or via email to david.chaston@interest.co.nz.
And if you're interested in contributing the occasional Top 10 yourself, contact gareth.vaughan@interest.co.nz.
See all previous Top 10s here.

1) GiveWell's top charities for 2017.
If you're feeling in the mood for festive giving, GiveWell is a nonprofit which rigorously evaluates charities. They try to examine the good done per dollar spent, rather than the overhyped focus on administrative costs. To give an extreme example: if only 5% of your donation is lost to administrative costs but the charity has no impact, then it's not worth donating. If 30% of your donation is lost to administrative costs but the remaining 70% transforms people's lives, then it's worth donating.
In the link, GiveWell lists their top nine charities for 2017. The causes include giving anti-malaria nets, deworming tablets, direct cash transfers, and helping poor farmers get to the cities while waiting for crops to come in. See the blog for details, including the different types of benefits of each intervention (e.g. saving lives vs. increasing income). For those interested in riskier systemic change, check out the Open Philanthropy Project, where you can encourage criminal justice or animal welfare reform, reduce pandemic risks, etc.
2) On gender differences, no consensus on nature vs. nurture.
A survey by Pew Research Centre in the United States digs into the differences in how men and women view each gender's place in society. This report highlights the findings of the survey in elaborate detail and sums things up with several graphical representations of the findings. We learn that most Americans think men and women are different along the lines of how they express their feelings, their physical abilities, hobbies and interests, and their approaches to parenting. But interestingly, men are more likely to attribute these differences to biology, while women tended to think they arose from societal expectations.
Survey respondents also saw large differences in the pressures placed on men versus women. 76% or respondents think men face a lot of pressure to support their family financially, while only 40% think women face the same level of pressure. On the other hand, 71% think women face a lot of pressure to be physically attractive compared to just 27% who think this is the case for men. A very interesting section compares the views of men and women on how children should be raised, depending on the gender of their child. 80% of women and 72% of men think it's good for parents of young girls to encourage them to play with toys or participate in activities typically associated with boys.
But breaking gender norms for boys is relatively less accepted, with 71% of women and 56% of men agreeing that it is good for parents to encourage young boys to play with toys or engage in activities typically associated with girls.
New research, led by Stanford economist Raj Chetty, argues there may be millions of 'lost Einsteins' in the US – people who would have become inventors and innovators if they'd grown up in different neighbourhoods. By linking patent data with tax records and math test scores, they show that children from high-income (top 1%) families are ten times as likely to become inventors as children from below-median income families, with similarly large gaps by race and gender. This is not driven by differences in ability, as the gaps remain after accounting for primary-school test scores.
They also show the importance of role models – kids growing up with more inventors are more likely to become inventors, and girls especially benefit from being around women inventors. These results hold even when looking at patent inventions within 445 narrowly-defined technology subclasses, showing that it's a neighbourhood effect and not an ability effect. We know that innovation drives economic growth. Chetty notes that even people uninterested in equity/fairness should care about these results – equal opportunity may boost innovation and growth.   
4) The Making of an American Nazi.
The New York Times recently faced a sustained backlash over their publication of a disturbingly sympathetic profile of an American neo-Nazi. In this piece, The Atlantic shows them how it's done, with a long profile of the editor of The Daily Stormer, a neo-Nazi website. The article is frightening, fascinating, and bizzare, as it covers topics from the cyber-intimidation tactics of the modern alt-right to the months-long retreat into the Philippines wilderness of its subject.
5) It's gonna get a lot easier to break science journal paywalls.
Most scientists would like a revamp of the way research is published, but despite its optimistic title the key messages of this article are much more grim. We learn that:
Over three quarters of journal articles are only available behind a paywall.
In the 1970s, the top five scientific publishers published around 20% of all journal articles. This has since risen to as much as 50%.
In 2010, Elsevier (one of the world's largest academic publishers) reported $1 billion of profit.
65 of the 100 most cited articles ever are behind paywalls. In the end, there is a sliver of hope - free versions of publications are increasingly cropping up online and several tools have been produced to help us find them.
6) Productivity and employment: A cautionary tale.
This blog, drawing on potatoes, roads and the Irish, is well worth a read. First, Frances Coppola brings the reader up to speed on the concept of productivity and measures of output. She then articulately explains the link between capital investment and conventional productivity increase, using the aforementioned example of road building for the Irish. Using these concepts, Coppola eloquently explains her worries for the direction of the UK labour market. One memorable conclusion was that the combination of "everyone must work" with "work must pay" inevitably results in increasingly harsh treatment of those who are unable to work. A well-argued cautionary tale here for policymakers focusing on productivity: to not forget to consider investment levels and to keep the wellbeing of their workforce top of mind. 
7) UN commits to stop ocean plastic waste.
Good news alert! The United Nations have agreed that the world needs to completely stop plastic waste from entering the oceans. Granted, this resolution has no timetable and is not binding, but nonetheless: there is reason to feel hopeful this week. Read on to discover who the major polluters are, where resistance is coming from and which nations already have bans on single use plastic bags.
8) "We are not recommending you give to Texas per se": GiveDirectly's bold disaster-relief experiment.
GiveDirectly is an unorthodox charity which rejects the standard charitable model of buying various goods - food, bed nets, or immunisations - and giving them to people in poverty. Instead, GiveDirectly just gives direct, no-strings-attached cash transfers to people in extreme poverty, primarily in East Africa. Recently, in the wake of Hurricane Harvey, GiveDirectly decided to expand their operations to Texas with an experimental scheme. This article provides an overview of the difficult tradeoff that GiveDirectly faces between effectiveness ($100 goes a lot further in East Africa than in Texas) and other considerations, like attracting more donors, or drawing public attention to the practice of direct cash transfers as a form of charity.
9) Climate change in the American mind.
This report, based on a nationally representative survey, summarises American views on climate change. Only 13% realise that almost all climate scientists (90+ percent) think human-caused global warming is happening. Spreading the word about this scientific consensus would surely affect the 42% of Americans who don't believe global warming is mostly human caused. Amazingly, 40% think there is at least a 50% chance that global warming will cause the extinction of humans. And 71% think there is at least a 10% chance of extinction. If people care about all the future generations that would be lost, shouldn't global warming dwarf all other political issues?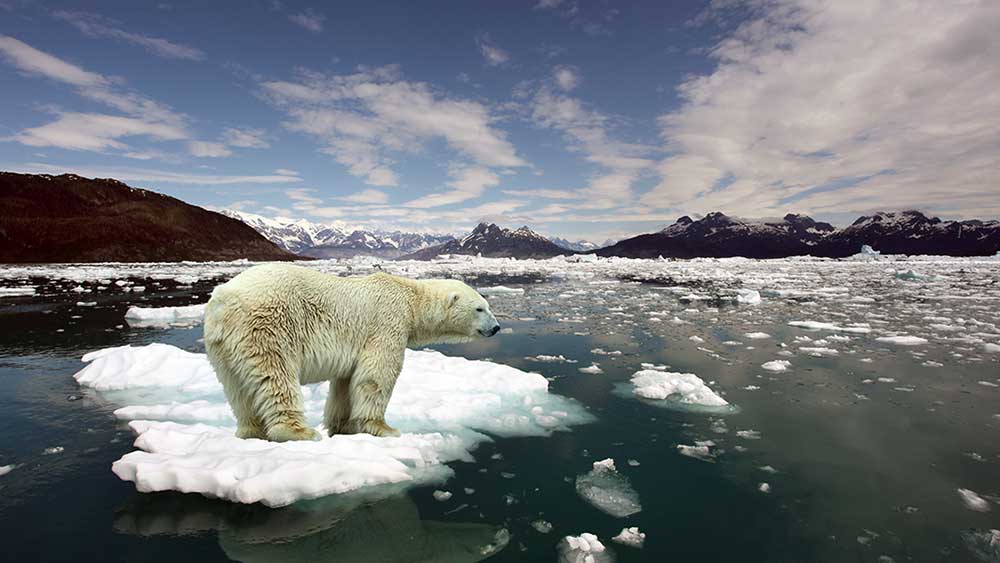 With the recent coup in Zimbabwe, it seems that Robert Mugabe's luck has run out. It seems that he reached peak luck in 2000, when he mysteriously won the national lottery.