NZ Initiative's John McMahon draws some lessons New Zealand should heed from a flawed water management plan in Australia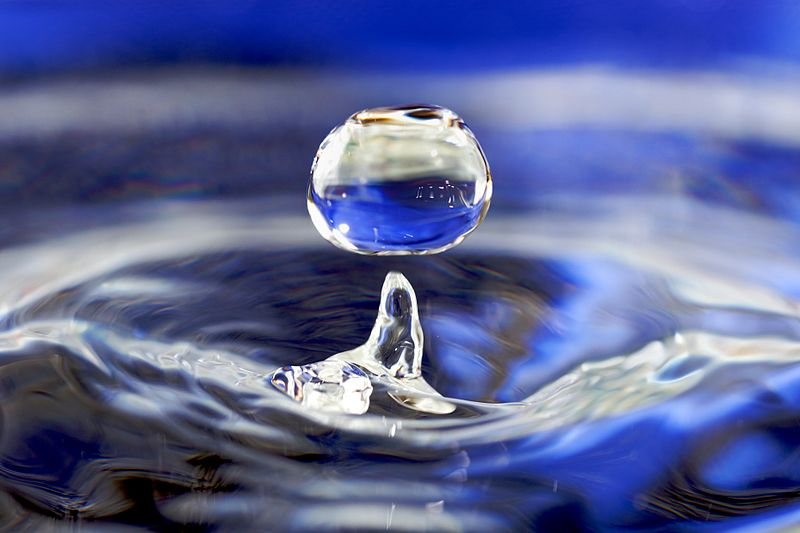 By John McMahon*
New Zealand is blessed with substantial rainfall. But, the pressure of population and agriculture is pushing some catchments to their limits. The corresponding impact on water quality has already been noticed. Australia's experience in water management can offer a few lessons.
Water scarcity has been a major issue in Australia for decades due to its drier climate, issues that New Zealand is only beginning to experience. As New Zealand develops its plans for sustainable water management, we can learn from the failings of Australia's Murray-Darling Basin (MDB).
The MDB plan commenced in 2012 with strong hopes of improved sustainability in an over allocated catchment. But, poor design, inadequate monitoring, compliance, and jurisdictional issues across states strongly hindered its performance. Success has consequently been limited.
To see where Australia went wrong, we must first understand why the government took so long for to intervene.
Blurry divisions of power
The Murray-Darling Basin is located on the South-Eastern corner of Australia. It drains one-seventh of Australia by landmass and crosses over five of Australia's eight mainland states and territories. Each State has direct control over any part of the Murray-Darling within their region.
In 1914 these states agreed to work together to manage the basin. This agreement worked well until the 1970s when water allocations reached the limits of availability: a situation now hitting some New Zealand catchments. The excessive pressure on the basin soon became clearly visible. Yet, State divisions over who should pay stalled further basin-wide action.
In 1995, further damage to the basin forced the Murray-Darling Basin Ministerial Council to start accounting for water usage on a basin-wide scale. For designated rivers, the Council set a limit on the amount of removable water. Since 1995, only once has an investigation into excessive usage occurred despite severe over allocation across the basin.
In 2007, the Australian Federal Government offered to assume water management rights for the basin, but States refused to give up their management rights. In response, the Australian Government produced the Water Act, forcing six governments to simultaneously tackle water management in the Murray-Darling Basin.
The Water Act formed an independent expert body, the Murray Darling Basin Authority (MDBA), to pressure the States into implementing water management reforms.
The MDBA designed a new water accounting system, enforceable from July 2019, including new water sources and previously unregulated forms of water removal, such as floodplain harvesting.
The power for individual monitoring and enforcing compliance remains the sole right of the States. So, unless States implement monitoring and compliance measures, these systems cannot identify illegal water use by individual users: significant problem when States have limited accountability for the quality of their management regimes.
Water management regimes are easier to implement over entire catchments. When catchments span State lines, central government needs to provide guidance. New Zealand's more powerful central government makes this task simpler.
Importance of transparency in water trading
The most promising feature of the Murray-Darling Basin is that water allocations within each region are tradeable. Tradeable water rights encourage rights-holders to use water more efficiently, so they can sell any surplus. And wasteful users can find themselves priced out.
But this requires a transparent process, with reliable monitoring and enforcement. If drawing is not monitored, good behaviour is implicitly punished: those who cheat do well and less water is left for those who play by the rules.
Inaccurate water monitoring in the Murray-Darling Basin made transparency and strict compliance impossible. Without enforcement, permits to draw water carry less value, incentives to conserve dry up, and environmental quality suffers.
The trial for the new water accounting system identified large volumes of water taken that were not recognised by the previous accounting process. In the year 2012-13, 23% of the real water taken was not counted. By 2015-16, the share of uncounted water usage increased to 30%. And estimates of recognised water removal were not as accurate as they should have been.  
Challenges for regions
Due to State control of the Murray-Darling Basin, the MDBA relies on each State to enforce their water management plans. But, according to the 2017 Murray-Darling Basin Water Compliance review, there is a high degree of variation in each State's progress towards meeting the MDBA's 2019 deadline and each State has unique challenges to overcome.
South Australia has remained a frontrunner in water management due to a strong compliance culture. They have the most extensive and transparent compliance system. Yet, due to South Australia's early adoption of measuring water removal, the old infrastructure now requires replacing.
Victoria uses a network of water meters with telemetry to efficiently provide accurate real-time data from key water users. The primary challenge for Victoria is developing a more comprehensive suite of penalties and sanctions to support the enforcement process.
Queensland only adopted the water limits in 2010 so has more limited experience with water compliance. Common use of floodplain harvesting also makes monitoring and compliance a challenge.
New South Wales (NSW) has the greatest number of water licenses and the largest water take. This includes a share from floodplain harvesting. In addition, NSW has unique unlimited carryover rules for unused water allowances – even where the savings in wet years are not really banked.
The price of inaction
According to the Australian Government's State of the Environment report, the basin is still in poor condition, on a downward trend with few exceptions. The government's response to water shortages has focused on subsidising more efficient irrigation infrastructure. Had the government instead ensured a more rigorously monitored and enforced water trading regime, required water savings could have been achieved more cost-effectively simply by having government buy back water rights.
Changes in water prices can provide a valuable signal for rights holders to change their usage patterns. A water rights buyback would increase the price of water, encouraging investment in infrastructure that was cost-effective in reducing water conservation. The Australian government chose to roll out infrastructure schemes first, with limited success.
The takeaways for New Zealand
Failures in the Murray-Darling point to broader failures in Australian federalism. When coupled with weak monitoring and compliance regimes, states could not ensure the effective management of the Murray-Darling.  The consequences of poor implementation are evident.
New Zealand can draw a few important lessons from the Murray Darling. New Zealand's more centralised government structure, combined with fewer jurisdiction-spanning water catchments, makes conservation easier in New Zealand than in Australia.
In overallocated catchments, the solution is not likely to be subsidised irrigation schemes. Or, at least, those schemes should hardly be a first move. Instead, we need better use of prices to encourage conservation. Trading schemes can ensure sustainability of local aquifers and rivers, but they require monitoring of water use. Done correctly, they can both improve environmental quality and provide valuable information about where irrigation schemes can make sense.
---
*John McMahon is a research intern at the New Zealand Initiative, which provides a fortnightly column for interest.co.nz