The new policy as proposed by the Government would triple the amount of no-strings work time degree-level students would enjoy in NZ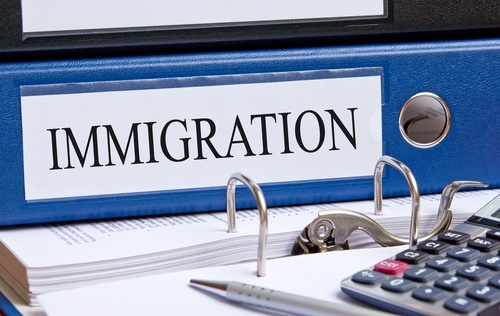 By David Hargreaves
Well, in case you missed it (and I think you were supposed to) the Government's just made it a whole lot easier for degree-level students to come and work in New Zealand and presumably to make their way toward residency if they want.
To say what the Government is now proposing differs from what it was promising in the build up to the election is to say nothing.
Let's just take a couple of bits from the Labour pre-election policy:
Labour will stop issuing student visas for courses below a bachelor's degree which are not independently assessed by the TEC and NZQA to be of high quality.

Labour will also limit the ability to work while studying to international students studying at Bachelor-level or higher. For those below that level, their course will have to have the ability to work approved as part of the course.
Well, there's no mention of the first bit in the proposed new policy, while as for the second bit - all students are still going to be allowed to work during their course, continuing on from the changes National made in 2013 and which opened the immigration floodgates.
But there's more. In effect the new measures announced during the long holiday weekend (when people might have been bothering with other things and been looking elsewhere) retain the status quo of a one-year work visa for people coming here to do 'soft' sub-degree courses.
However, the new measures now triple the time that degree-level students can work 'no-strings-attached' from one year to three years.
What's been removed is the two-year employer-sponsored part of the deal, which used to apply to both degree level and non-degree level course, and which has been undoubtedly used by unscrupulous employers to exploit people keen to get into New Zealand and stay. The Government has also said that one-year (30-week) courses at post-graduate level will also no longer qualify for the work visa - though you have to think there would have been few people in that category anyway.
I think it is great the Government's getting rid of the employer-sponsored work scheme because there's no doubt it's a pathway way to exploitation.
But surely the move to allow open slather for three years in the work force for degree level students will just lead to a redirection of people currently doing those short sub-degree courses into longer degree courses, won't it?
The door is open wide
The door is still wide open for people coming to New Zealand ostensibly for study to then seek to stay permanently. All these changes entail is an upgrading of what the students have to do - and remember it's now going to be way easier and more attractive, with that open three-year visa - no employer sponsorship, for degree students. 
It's worth looking at the detail to fully get your head around what's been the situation and what is proposed. To assist, first here's a link to the NZ Qualification Framework, which explains the various levels of qualifications.
This is the current situation:
An initial one-year open work visa allowing the student (either degree or sub-degree) to work in any role for any employer; and then
A two-year 'employer assisted' work visa entitling the student (either degree or sub-degree) to work in a role in the same area as their qualification.
And this is what's proposed:
Remove the two-year employer assisted post-study work visas
One year open work visa post-study for non-degree level 7 or below (same as now)
A three year open work visa post-study for degree level 7 or above (effective tripling of time and no mention of it having to be work in the area of the students degree)
Require students studying at non-degree level 7 (such as graduate diplomas) to study in New Zealand for at least two years to be entitled to post-study work visas. This aligns with current sub-degree requirements
What these new measures will likely do is put some private tertiary institutions out of business. 
Frankly, any institution that has established itself as a business on the basis of offering 'soft' courses that are just a way of getting people into the country probably doesn't deserve to survive.
So, I agree with that part of the measures.
Why though is it necessary to now offer such a huge carrot with the degree courses?
We should aim much higher
This country should be aspiring to offer high quality tertiary education that attracts the cream of students from around the world - simply for the standard of education that we provide.
What's happened is that we have chosen to turn our tertiary education system into a fee-driven way of getting new permanent migrants - no doubt probably cheapening it in the eyes of the highest calibre of international students.
These measures the Government's now proposing might make a marginal difference to the 'quality' of people that are being attracted here, but they don't change the basic philosophy that was reinforced under National - that we offer up our tertiary education here as a fee-driven way of getting new migrants.
So, what effect will these proposed policies have on the New Zealand immigration figures?
Well, that's the interesting bit isn't it.
Yes, the new policies make the soft sub-degree courses less attractive as a potential pathway to residency here. Crucially though, these courses have not totally been removed as a potential pathway. Labour indicated it would get rid of post-course work visas for these courses and it hasn't. And it said that such students would not be able to work during these courses - and they can still.
And then you get to the new open-slather work visas for three years for people doing degrees. Well, surely that's going to attract more people, isn't it? 
Raising the bar?
Will it raise the bar in terms of the quality of people? Well, if various tertiary institutions could think up ways of attracting people here for sub-degree courses as a pathway to residency, surely there will be minds already working to see how by offering longer degree courses they can stay in the game - given that the end prize for the student of the three years unlimited is better than before.
So, time will tell, but potentially I think the changes Labour is proposing could INCREASE the number of immigrants. There's certainly a risk of that.
What should be done?
This country has linked its tertiary education system to a method of backdoor entry into New Zealand for residency. That should be stopped.
We need to be offering top class education that stands on its own merits. Australia has half a dozen universities ranked in the top 80 in the world, we have one - Auckland (and it's been slipping) in the top 200. We are degrading the value of the tertiary education we are offering while making it too easy for backdoor immigration.