Gareth Vaughan on remembering the Christchurch mosque victims, Deutsche & Donald, Spank the Banker, a warning from Latvia and Europe's money laundering woes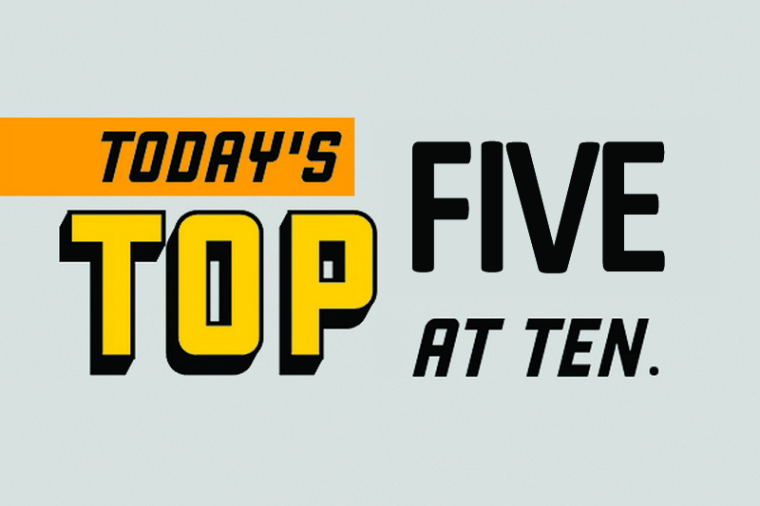 This Top 5, comes from interest.co.nz's own Gareth Vaughan. Note, Top 5 has replaced our previous Top 10 column.
As always, we welcome your additions in the comments below or via email to david.chaston@interest.co.nz.
We are always keen to find new Top 5 contributors so if you're interested in contributing, contact gareth.vaughan@interest.co.nz.
The evil and magnitude of last Friday's terrorist attacks at two Christchurch mosques, the Al-Noor Mosque and the Linwood Islamic Centre, has made the usual round of economic, financial and business news we cover at interest.co.nz seem trivial and unimportant in comparison. Thus it was understandable that our scheduled Top 5 contributor couldn't manage one this week. Hence this week's Top 5 is another one from me. But I promise it'll be my last for a while.
Our thoughts at interest.co.nz are with the Christchurch victims, their families and friends.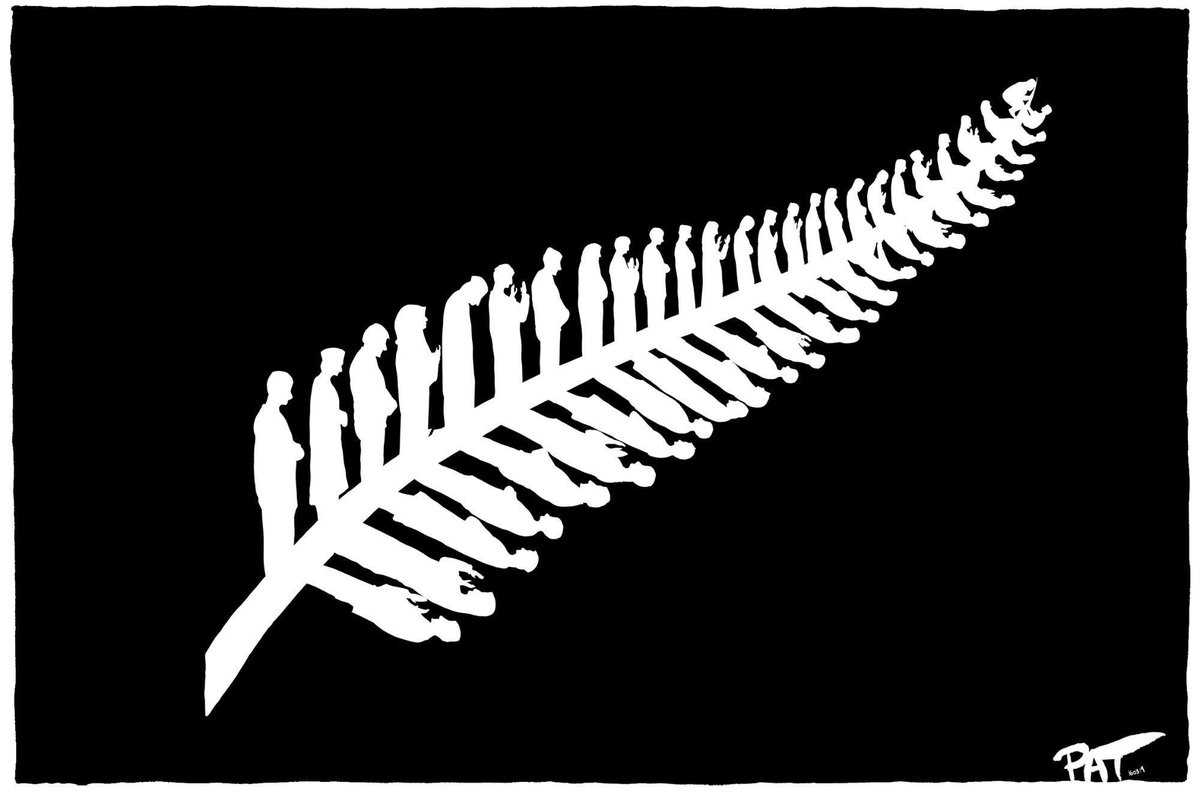 By Pat Campbell, The Canberra Times.
1) Remembering the victims & denying terrorists the media stardom they crave.
Prime Minister Jacinda Ardern saying she will never use the name of the alleged Christchurch terrorist and imploring others to follow her lead, sparked some debate this week. I responded to a couple of interest.co.nz commenters who had criticised Ardern's stance, defending it.
A heinous act of terrorism was committed resulting in 50 deaths and many other people being seriously injured. There's detail on the victims and the lives they were leading prior to last Friday's atrocity from RNZ, Newshub, the Herald here and from Stuff here. There are more stories about the victims' lives elsewhere too. If you haven't read, watched or listened to any of them already, please do.
The PM is trying to keep the focus on the victims, not on the perpetrator. We had all heard the name of the alleged perpetrator before Ardern spoke out. And unfortunately we are likely to hear more about him when he goes to trial. It appears there's also going to be fall out over possible intelligence agency and police failings. So now is the time to focus on the lives stolen and irreparably damaged by a horrendous act.
But enough from me. In an article in Britain's Evening Standard Brendan Cox, husband of MP Jo Cox who was murdered during the Brexit referendum campaign in 2016, came out in support of Ardern's position.
In the two-and-a-half years since my wife Jo died, I have never uttered the name of the person who killed her. My children have never heard it and it doesn't appear in the book that I wrote about Jo. He has been forgotten by our family and by the vast majority of the public. And that's how it should be. Because as a bereaved family you want the focus to be on your loved one; the joy they brought to your life and the lives of others. You want their story to be heard.

But it's much more important than that. One of the reasons that many terrorists attack is to gain notoriety. That's because while extreme ideology is an important part of what drives terror, personal motivations are at least as great. Terrorists are often people seeking recognition, affirmation and meaning in their empty lives. That's why they wear cameras. It's why they write manifestos. It's why they film videos of themselves.

All of that makes sense from their perspective but what doesn't make sense is our media playing into their hands; promoting their videos, hosting their manifestos, telling us their life story again and again.

I'm not suggesting that the media shouldn't say who carried out the attack — of course they should. But there's a difference between reporting the facts and obsessively promoting the name, image and agenda of the perpetrator.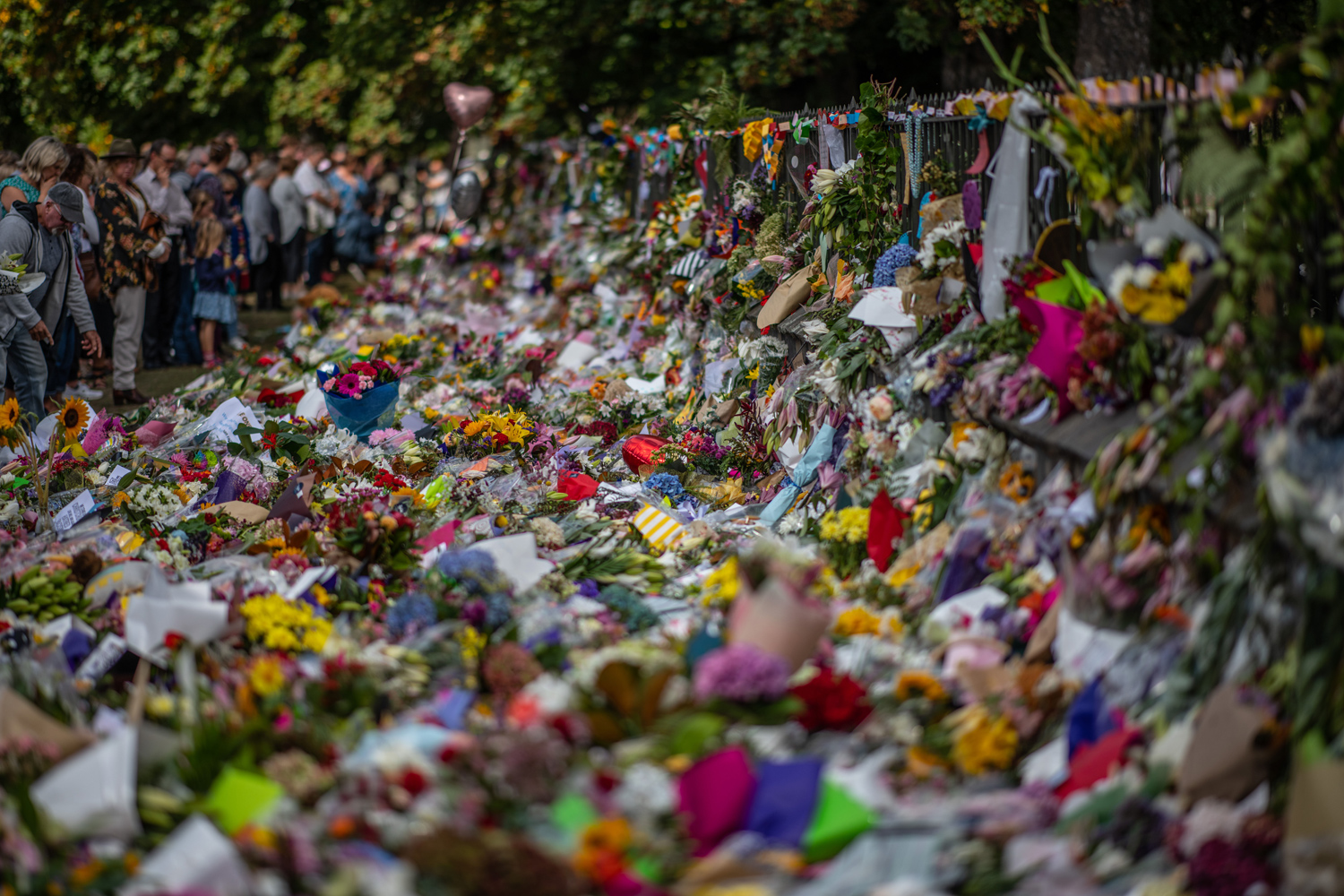 Photo: Carl Court/Getty.
2) Europe's money laundering woes.
Bloomberg has taken a look at Europe's spate of dirty money scandals. Many of the recent ones have involved Russian money and Nordic banks. But many of Western Europe's biggest banks including HSBC, BNP Paribas, Deutsche Bank and Rabobank, have had their time in the money laundering spotlight too.
So why does money slip through the cracks in Europe? That's because while funds are allowed to flow freely among banks and across borders, European rules against dirty money are implemented unevenly across the bloc and efforts to clamp down on illicit cash have largely been national affairs. Europe's banking rules were designed to protect taxpayers from having to bail out banks, not to prevent illegal flows.

That will be difficult to change. The European Commission, which functions as the executive branch of the EU, has proposed giving more authority to the European Banking Authority, allowing it to request national investigations. But extra staffing at this point is budgeted at just 12 people, a very limited number compared with the size of the task, according to José Manuel Campa, who's slated to take over the agency this year. Furthermore, some government officials have resisted efforts to create a centralized European enforcement authority. Given the surge in populist parties, it would be difficult to win approval for an EU-level enforcement agency that could order raids on banks or seize people's accounts.

"This is about criminal activity, their own jurisdictions, their own police forces, and that is not a joint EU undertaking today," says Erik Thedeen, head of Sweden's FSA. "I'm a little bit skeptical about saying that everything should go central." On March 8 at a Stockholm conference on Europe's banking union, Berg, the Danish regulator, said coordinating financial intelligence units, police, and prosecutors with a European agency would be a challenge.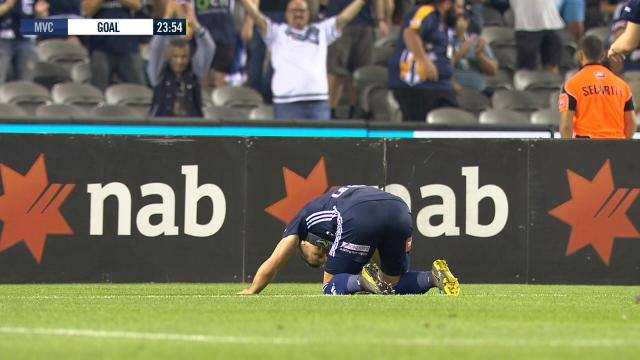 Goal celebration from NZ footballer Kosta Barbarouses, who plays for Melbourne Victory, last weekend. Video here.
Latvia's foreign minister Edgars Rinkēvičs has told The Guardian the Baltic states can no longer cast themselves in the role of being a bridge between Russia and the west because a series of crises have shown Russian determination to interfere in western democracy or use Baltic banks to launder corrupt money. Rinkēvičs says public awareness must be raised with the role of journalists as gatekeepers against fake news restored.
Rinkēvičs, one of Europe's longest-serving foreign ministers, has been a leading critic of Russia's interference in western democracy. Riga was selected as the headquarters for Nato's research on Russian disinformation.

He said the latest research shows Russia seems to have decided the best way to influence public opinion is not to take one side, but to stir up disagreement. So in Catalonia, for instance, he said Russia works on both sides to have more debate and hate, and the same goes with elections. It tries to stir up controversy.

The solution, Rinkēvičs added, was not simply shutting down websites, fake bots or bogus accounts: "We need to raise public awareness, restore the role of journalists as gatekeepers against fake news and do more to identify news on social platforms that is paid, as well as the source of the payment."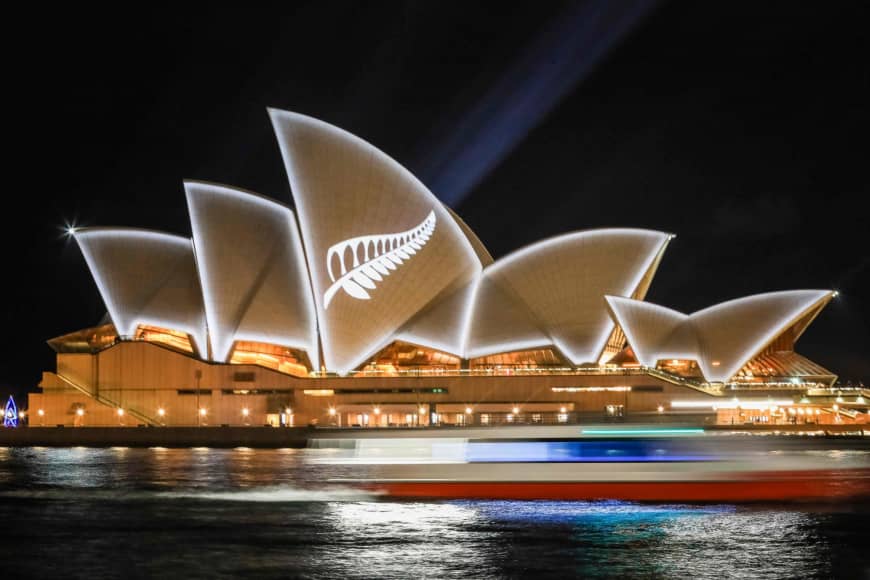 Spank the Banker is a Scottish film that "seeks justice for those whose lives and businesses were destroyed by bankers." The film's makers maintain that, in the decade after 2008, Britain saw "the greatest bank robbery in history" with £100 billion of assets taken from small businesses.
Spank the Banker is a story about the biggest bank robbery in UK history: the looting of 100,000 small businesses by their own corporate bankers. Made by BAFTA award-winning director Samir Mehanovic, it follows the intimate stories of six individuals who fought back against a corrupt financial system. The film tells the stories of small business owners across a wide range of industries, from sound and lighting designers Nikki and Paul Turner, to Jim McGrory, who overcame childhood polio to build an international hotel business in St. Andrews, to TV personality Noel Edmonds. They are each connected by the fact that their businesses were financially ruined by the banks they put their trust in.
5) Trump's history with Deutsche Bank.
US President Donald Trump's financial ties to Deutsche Bank are under investigation by two congressional committees and the New York attorney general. Against this backdrop The New York Times has published an investigation into the relationship between Trump and the German bank. It's based on interviews with more than 20 current and former Deutsche Bank executives and board members, most of whom are said to have direct knowledge of the Trump-Deutsche relationship. It's an interesting read.
Over nearly two decades, Deutsche Bank's leaders repeatedly saw red flags surrounding Mr. Trump. There was a disastrous bond sale, a promised loan that relied on a banker's forged signature, wild exaggerations of Mr. Trump's wealth, even a claim of an act of God.

But Deutsche Bank had a ravenous appetite for risk and limited concern about its clients' reputations. Time after time, with the support of two different chief executives, the bank handed money — a total of well over $2 billion — to a man whom nearly all other banks had deemed untouchable.
Speaking of Trump, he spoke on the phone to Ardern after the Christchurch terrorist attacks. Asked what offer of support the United States could provide, Ardern said her message was; "Sympathy and love for all Muslim communities." As highlighted in the cartoon from Politico's Matt Wuerker below, this would be quite a change for Trump.