Jenée Tibshraeny compares investment platforms Sharesies, InvestNow and Hatch, as they continue to break new ground making local and global markets more accessible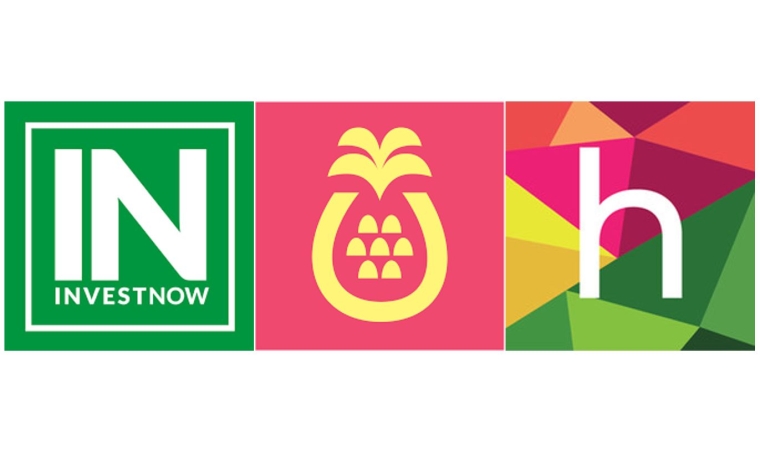 By Jenée Tibshraeny
The proliferation of financial technology is giving do-it-yourself investors an increasing number of ways to manage their money.
Three investment platforms have entered the New Zealand market since 2017 - InvestNow, Sharesies and Hatch - through which people have invested a total of around $385 million.
An Australian platform, Stake, is also testing its product in New Zealand and plans to launch in coming months.
Retail investors have always been able to access local and global share markets. But they've had to use brokers to buy and sell shares in individual companies or units in exchanged-traded funds (ETFs). Those wanting to invest in managed funds have largely had to do so directly through fund managers.
These options have served investors with more money better than those with less. Brokerage fees make transacting smaller amounts relatively expensive. Fund managers also often require minimum investments in the tens, if not hundreds, of thousands of dollars.
This is where the likes of InvestNow, Sharesies and Hatch have seen gaps in the market.
They are essentially intermediaries that sit on top of traditional financial markets and products, providing investors with new ways to access them.
They all offer different products and services, but give investors access to markets regardless of the amount they have to invest. This makes it easier to achieve diversification.
The difficulty of course, when presented with so many options and no personalised advice, is working out what to invest in.
Investors will have to figure out their own risk profiles and how they'd like to structure their portfolios, before weighing up the best ways to manage their investments.  
The purpose of this piece - written by a journalist not a financial adviser - is to compare investment platforms (see commentary below table). 
 
InvestNow
Sharesies
Hatch
Owned by
Implemented Investment Solutions (IIS) - a Wellington-based specialist investment management company founded by Anthony Edmonds
Trade Me (16%), Sharesies co-founders Sonya Williams, Brooke Roberts, Leighton Roberts, Martyn Smith, Richard Clark, Ben Crotty, and 26 other shareholders
Kiwi Wealth - Kiwibank's sister company.
Launched in
2017
2017
2018
How platform makes money
Fees paid by fund managers for listing funds
Fees paid by users and fund managers for listing funds
Fees paid by users
Funds under management
$300 million
$63 million
$22 million
Number of users
13,000
50,000
>7000
Types of investments
- ETFs 
- Managed funds 
- Term deposits
- ETFs
- Managed funds 
- Shares in individual NZX-listed companies coming soon
- ETFs
- Shares in US and foreign companies
Funds
110 funds managed by AMP Capital, Antipodes, ANZ, Devon, Elevation Capital, Fisher Funds, Harbour Asset Management, Hunter, India Avenue, Legg Mason, Milford, Mint, Morphic, Nikko, Pathfinder, Platinum, Russell Investments, Salt, Smartshares, Vanguard
26 funds managed by AMP Capital, Pathfinder, Smartshares. More NZX-listed ETFs coming soon 
Over 500 funds managed by Vanguard, BlackRock, and more
Companies that shares can be bought in directly
 
NZX-listed companies coming soon
Nasdaq and New York Stock Exchange-listed companies
Fractionalisation option
 
Yes for ETFs. Coming soon for companies
Yes
Term deposits 
ANZ, BNZ, SBS Bank
 
 
Minimum investment
Regular investments: $50
One-off investment: $250
Term deposit: $2000 (BNZ, SBS), $10,000 (ANZ)
No minimum
No minimum
Management fees
Different funds have different fees set by fund managers
Brokerage fees
None
None for current offering
NZX trading:
- 0.5% for orders up to $3000
- 0.1% for any amount over $3000
- US$8 to buy or sell 1 or more shares
- US$3 to buy or sell a fraction of a share
Other fees
None
Subscription fee: $30/year or $0-$3/month depending on size of portfolio
Exchange fee on deposits/withdrawals: 50 basis points on the exchange rate
Auto invest option
Yes 
Yes
Coming soon 
Fund supermarkets
InvestNow and Sharesies are like fund supermarkets that offer a range of funds through a one-stop shop.
So instead of someone having to go through all the "know your client" compliance with each fund manager they want to invest with, they can do this once through the platform and direct their money to how ever many funds they want.
Among InvestNow and Sharesies' offerings are the popular NZX-listed Smartshares ETFs, which track local and foreign markets, and managed PIE funds. These are similar to KiwiSaver funds and could be comprised of a mix of cash, bonds, equities and property.
InvestNow doesn't charge its users. The only fees they will pay are those set by the funds in which they invest.
Meanwhile Sharesies charges annual or monthly subscription fees for its services (on top of fund fees).
Both platforms make their money by charging fund managers for hosting their funds.
InvestNow also offers ANZ, BNZ and SBS Bank term deposits. This means investors can shop for the best rates, without opening accounts at numerous banks.   
Passive investing at wholesale prices
InvestNow's most popular offerings are its two wholesale Australian Unit Trust (AUTs) funds that track that world's largest companies listed in major developed countries.
Investors would normally need a minimum of A$500,000 to invest in these Vanguard funds that have low fees of 0.20% and 0.26%, but can make one-off investments of $250 through InvestNow.
Hatch is a bit different.
It also gives investors the opportunity to pay low wholesale rates to invest in funds that track markets. However, being Vanguard ETFs (rather than AUTs) these funds are listed on the stock exchange.
For investors who are of the mind that the market always outperforms someone trying to pick stocks over the long-run, paying very low fees of around 0.03% to invest in a broad range of Vanguard ETFs is an attractive option.
The catch is that all of Hatch's offerings are listings on the New York Stock Exchange and Nasdaq. This means investors will have to pay NZ$5 for every NZ$1000 they convert to US dollars before they start investing.
They will then need to pay a brokerage fee of up to US$8 to buy and sell units.
Investors keen on passive investing will need to do the maths to figure out whether they'd be better off paying no brokerage and exchange fees but higher management fees investing in Vanguard AUTs via InvestNow, or low management fees but brokerage and exchange fees investing in a broader range of Vanguard ETFs via Hatch.
The Hatch option could be more cost-effective for investors who make fewer and/or higher value trades.
Fractionalisation
Hatch also gives investors the ability to buy and sell shares in thousands of funds and companies listed on the Nasdaq and New York Stock Exchange.
A value-add is that it enables investors to buy fractions of shares/ETFs.
So instead of an investor going out and saying, 'I want to buy X number of shares in Company X.' they can say, 'I want to invest X amount of dollars in Company X.'
This is useful if an investor would like to invest in a company like Berkshire Hathaway that had a share price of around US$322,000 at the time of writing.
It also means that investors don't miss out on returns by having residual funds sitting in their Hatch accounts.
Sharesies is soon about to start offering fractionalisation by enabling investors to buy parts of shares/units of companies and funds listed on the NZX.
With the most expensive shares on the NZX only being NZ$45 at the time of writing (Mainfreight), fractionalisation won't be as valuable in terms giving investors access to high-value companies.
However Sharesies is set to be a real disrupter by offering lower brokerage fees.
It plans to charge 0.5% for orders up to NZ$3000 and 0.1% for any amount over NZ$3000. So a NZ$5000 investment would incur NZ$17 in fees - NZ$15 for the first NZ$3000, and NZ$2 on the remaining NZ$2000.
The same investment made in NZX-listed stocks via ASB Securities (one of the most affordable online brokers) would incur fees of NZ$30. 
ASB Securities charges NZ$15 per trade under NZ$1000, NZ$30 for trades between NZ$1000 and NZ$10,000 and 0.3% for trades over NZ$10,000.
Other features worth noting are that Sharesies and InvestNow offer investors the option of making automatic payments, which is particularly handy for those with longer-term investment horizons who want to use their investments as savings vehicles. Auto-invest is coming soon to Hatch.
But wait, there's more 
Stake, the new platform set to enter the market, will give investors access to US markets like Hatch does. It plans to compete on price.
Stake is expected to target more savvy, experienced investors, with 77% of its 40,000 Australian users having traded in shares before.
While Hatch's interface is clean and user-friendly, the sheer number of funds and companies it offers lends itself towards investors who know what they're after.
Sharesies' fun user experience and much smaller offering better target new investors, however its subscription fee makes it costly for those with very small amounts to invest.
It has been granted a robo-advice exemption by the Financial Markets Authority, so may in the future provide users with personalised financial advice online. 
InvestNow's website isn't glossy, fitting with its low-cost offering.
Investors should be mindful of not taking platforms' ease of use as a cue to side-step doing their necessary due diligence.
While platforms' user experiences might make investing look fun and appealing, it isn't a game. The risks are real and those not-so-jazzy looking product disclosure statements still need to be read and understood.
Investors should ultimately remain focused on what they invest in, not how they go about investing. 
The rise of DIY investing does also not erode the value of financial advice.