Carmel Fisher poo-poos tall poppy syndrome; finds out what we can learn from mining heiress Gina Reinhart; a "vindictive, slothful and devious baby elephant."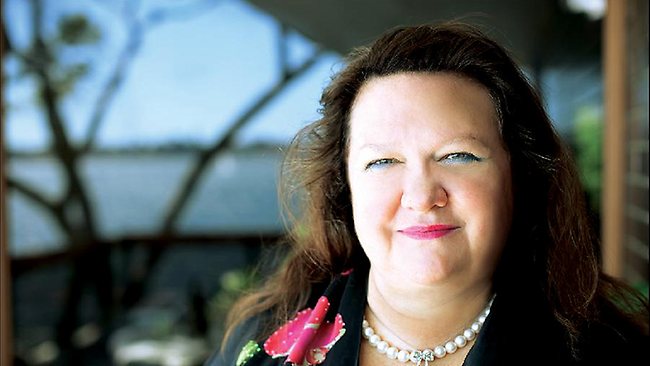 By Carmel Fisher*

The tall poppy syndrome is a situation where people who are successful are cut down, or resented, because their talents and achievements elevate them above their peers.
I always thought it was peculiar to New Zealand, but it seems that tall poppies are found universally, and the syndrome has existed for more than a century. I
I was intrigued to see it alive and well in response to the headline that Australian mining heir Gina Reinhart will become the world's wealthiest person. Most of the criticism centred on the fact she has too much money and should share it around.
The headline grabbed my attention because I always enjoy reading the stories behind wealthy people – you can't help but learn something. I had obviously heard of wealthy Australians such as James Packer, Frank Lowy and Gerry Harvey.
However, Gina Reinhart's story is relatively new as her wealth doubled to $A10.3 billion in the last year, thanks to the seemingly unstoppable commodities boom.
What makes her story even more interesting is that her wealth is literally hers, whereas the big fortunes around the world are often shared by families, or multiple shareholders.
Reinhart is the only child of mining magnate Lang Hancock and was brought up on a 24-billion tonne iron ore deposit in Western Australia.
Lesson one: find a big bit of dirt to build your house on – you never know what it might be worth one day.
She started an economics degree, but joined the family business.
Lesson two, you can learn as much as you can from a traditional education.
Where the story gets interesting (or have I paid too much attention to the tall-poppy knockers?) is that she did not get on with her father's second wife, Rose, a Filipino housekeeper who was hired to look after Gina's ageing father, and ended up marrying him.
Relations became so difficult that the father apparently described his daughter as "a vindictive, slothful and devious baby elephant."
Lesson three, it helps if you can remain single-minded and develop a really thick skin.
Gina spent 14 years fighting with Rose over her father's estate, and eventually took over the family company and expanded it over the course of a decade.
As impressive as her story has been to date, it is her future potential that prompted the wealthiest person alive headline.
Lesson four, think long-term and plan accordingly.
If her three mining projects scheduled to start in the next two years are as successful as her past projects, and if her commodity prices remain high, her personal net worth could reach $A100 billion, putting her ahead of Bill Gates and Mexican billionaire Carlos Slin.
I think the story of Gina Reinhart is interesting and instructive, but her critics think differently. I wonder if she cares.
Lesson five, ignore them all.
*Carmel Fisher is managing director of Fisher Funds Management.