Womens wealth advisor Sheryl Sutherland argues the importance of income protection insurance and looks at some of the fine print.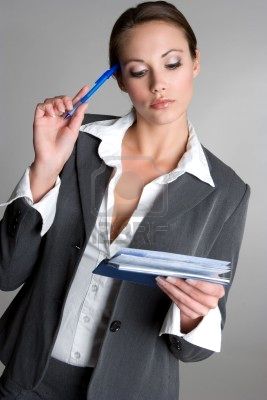 By Sheryl Sutherland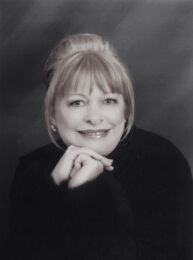 What is a woman worth?
I could quote proverbs which state a woman's "price is above rubies" however I'll take a more pragmatic approach instead.
Consider this; if you are 40 and earn NZ$6,000 a month your potential earnings through to the age of 65 are $1.8 million – not allowing for any salary increases. If you are a 40-year-old woman you most likely own or share ownership in a home worth say (for the sake of argument) $800,000.
You probably also have household chattels in the vicinity of $100,000 and also a vehicle. Your house, contents and car will be insured yet you are unlikely to have income protection insurance. Statistics on female ownership of income protection in comparison to that of males is around 20%.
I cannot point to the rationale relating to this, but wonder if it is related to the lack of perceived value society places on womens' exertions. It could also be related to the high level of misinformation connected to this type of insurance. I admit looking at and assessing these policies can be confusing so what should you look for?
What to look for in a policy?
Firstly and most importantly the definition of your occupation should relate to your own occupation – not to any occupation for which you may be suited. Secondly I recommend policies which have "a booster benefit."
This means that for the first three months of any claim you would be paid your full income rather than the standard 75%. This is important as in my experience those first three months are the most trying mentally, emotionally and financially. In addition I prefer contracts which, once underwritten, do not offset other income in all circumstances.
It is important also to examine ancillary benefits that could include (but are not limited to) waiver of premium during a claim period, claim payments related to the Consumer Price Index, rehabilitation benefits, family member support benefits and a recovery support benefit. Income Protection policies will cover you for all accident and sickness related incidents (unless you have an exclusion applied during the underwriting process).
Just cause for income insurance?
Here's some statistics on claim profiles of women insured for income protection:
In 2010, the age range of claimants was 36 through to 59; among the causes of disability are depression, cancer, broken pelvis, hip replacement, sleep apnoea, Crohn's Disease and hysterectomy.
The period on claim ranged from 1 month to 24, with the average duration of all claims 15 months.
Fifteen months is a long time to not have income other than government benefits. Contrary to popular belief, ACC will not pay in all situations. Far from it. It is available to some - albeit at often modest levels - to cover personal injury.
Only 1 in every 20 disabilities lasting six months or more was related to accidental causes.
Probability of being totally disabled before age 65: 2 out of every 5 people will be unable to work for 6 months or more because of a sickness or accident. Only 34% of all disabilities are due to an accident or injury. Only 1 in 20 disabilities lasting 6 months or more are related to accidental causes.
Additionally, if you are self employed consider this: according to ACC data (2008), over 70% of businesses that close, do so in part due to a serious injury.
Cost benefits
As always when shopping for insurance, costs and potential benefits should be compared. This may seem daunting but rather than doing the work yourself I suggest contact an advisor and ask them to provide a cost benefit analysis of the various companies and also an indication of the companies claim paying ability
Suzanne, age 50, was a successful business woman and author.

For some time she had been suffering from migraines that were worsening and becoming chronic. Eventually she had a shocking event when her migraine headache did not stop, she had stabbing pains, numbness and pins and needles in her legs, could not stand for long and could not think clearly. This heralded a series of visits to medical specialists and neuro-psychologists to have her brain function tested.

That was three years ago. Eventually Suzanne was diagnosed as suffering from an unusual type of migraine that had gone undiagnosed for forty years. Treatment effective for most migraines should not have been used in her case. Menopause also played a large role in her condition, a time when many women find their migraine syndromes worsen.

Although she certainly never expected such a tragic twist to her complaint, Suzanne was extremely relieved that some years previously she had signed an income protection policy, which delivered 75 per cent of her income until age 65 and assisted with any costs of rehabilitation. It is unclear when or if Suzanne will be able to return to work. Her policy means that she has been able to keep her home and her car. She has enough money to be able to live with dignity and some quality of life.

"The alternative for me, self-employed and with an unclear diagnosis for years," she says "is that I would have been history." Suzanne tells her story freely in the hope of encouraging other women, particularly those who are single, to protect their financial future by insuring their income. "Use a broker," she says.

"Take a careful look at the policy. As I had relocated within the previous three years and was building up a new business, the clause that allowed me to select the best of three years income rather than an average of it, was vital for my peace of mind."
Sheryl Sutherland is director of Christchurch-based Women's Financial Strategies and author of Smart Money and Girls Just Want to Have Funds.