NZ Shareholders' Association puts CEO and director pay under the microscope in an attempt to spark investors interest, activism and greater transparency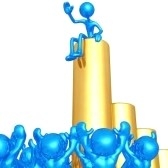 By  Amanda Morrall
Should CEO pay move in line with dividend pay-outs?
Shareholders certainly think so but many investors aren't getting the satisfaction they want.
Auckland  International Airport (AIA) is a case in point. The drift between executive pay and dividends has been a sore point for investors who have watched CEO and directors' pay soar over the years while dividends remain flat.
Dividends on ordinary shares (8.2 cents in 2010) have remained unchanged since 2006. In that same year (2006), the company's then CEO was paid NZ$547,218 while AIA's directors were paid NZ$506,000. Four years later, CEO Simon Moutter in 2010 was earning more than NZ$833,000 and its directors more than NZ$1.1 million.
The New Zealand Shareholders' Association is attempting to narrow the yawning gap, by exposing it through charts and graphs such as the one below designed to spare investors the  job of having to play detective to get a proper read how dividends compare to executive pay.
Auckland International Airport is among the dozen of companies whose corporate balances sheet, executive pay and dividends are laid-bare on the Association's revamped new website .
The data set (available to members only) also includes a break down of assets and liabilities, chairman and CEO pay to corporate profits, return on funds and gearing, shareholder earnings (EBIT, net profits and dividends) and total earnings (EBIT, EBITA, and operating profit after tax).
The association is encouraging its members to use the data to better education themselves on the companies they are invested in and also exercise their voice, as shareholders.
That's exactly what the Association did last month when it raised the issue of executive pay with the AIA directly. The result, in part, was a new long-term incentive plan adopted by the airport that, for the time being, seems to have mollified shareholders' concerns.
On highlighting of executive pay, the Association is aiming to show who is benefiting most from increases or decreases in remuneration.
"If the Directors Fees and CEO base increase but shareholders dividends remain static then perhaps a question should be asked as to why they should benefit before Shareholders?" investors are prompted to ask.
Association chairman John Hawkins said the group is hoping to encourage greater advocacy as well as grow its membership. Although pleased with the 230 member turn-out at the AGM, Hawkins said the association is focused on attracting a broader and more diverse base of members.
Auckland Airports Dividend to director/CEO Pay: