Top 10 most despised jobs; The road to becoming a self taught finance expert; Extreme personal finance; Sticking to a plan through a funk; Kid cost inflation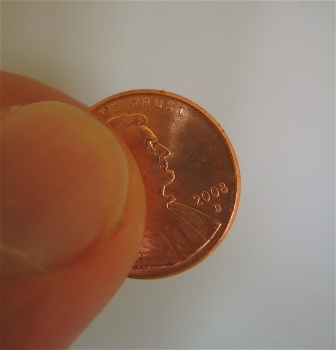 1) Most loathed jobs
In a previous column, I linked to a  Christian Science Monitor story on the top 10 happiest jobs.
For the sake of balance, here's the 10 top most hated jobs as posted on CNBC. IT management jobs figure prominently, as do sales and marketing positions. Remuneration isn't the primary cause of discontent rather the lack of reward for a job well done (I'm guessing gratitude here, days off, or other perks) and also limited career opportunities.
2) Self taught expert
I'm all for paying professionals for services that you can't do yourself; plumbing and tooth extractions come to mind. When it comes to financial matters, experts also have a role to play however there are a number of jobs that can be self-managed if you do your homework, put in the time and ask around. Admittedly, DIY types can do a lot more financial harm than good so it pays to know one's limits. Also, the time expended on taking care of business yourself may not be worth the hassle and grief, if it's time you could have spent earning money.
Here's a primer from Investopedia.com on what it takes it become a self-taught finance expert.
3) Extreme personal finance
Challenges of the extreme are everywhere these days so why not personal finance? An ambitious Canadian couple decided to push the outer limits of deleveraging, by trying to pay off a CDN$220,000 mortgage in three-years. They went to extreme measures to do it, with the one of them more than doubling their work-week hour in order to set aside 80% of savings for several years.
Burning the candle at both ends may not be worth the cost it extracts on one's health, sanity or marriage, however it was important enough for this couple to do it and they came out victorious. Read more about their extreme personal finance venture here on moneyville.ca.
4) Never give up
Along those lines, here's a moral booster from monevator.com about how to push through a financial funk when you hit the half-way mark and feel like giving it all up.
I hit this wall several times myself over the course of my 30-day challenge to give up drinking coffee. I am happy to report I was victorious in this battle against the bean. On the draggiest of days, and in the face of great and daily temptation, what got me through wasn't the $4 savings so much as my singled-minded determination to exert will over desire. Good luck to our managing editor who embarks on his own caffeine-free journey to hell over the next 30 days.
5) Kid inflation
Children and pets are bad news for your budget, there's no denying. Fortunately, they are enriching in other ways.
Those looking to start a family would do well to be as prepared as possible, not just emotionally but financially as well.  According to a study out of the U.S., the cost of raising a child from birth to age 18 has increased 40% over the last 10 years.
Not including tertiary education, the offspring is estimated to cost the average two-parented family US$226,920. I'd be interested to see the stats for New Zealand, so if anyone has them, please send them my way. amanda.morrall@interest.co.nz