Why doing good is good for the C.V.; The wonders of work; NZ Salary Guide; Dining out on a budget; Managing on an irregular income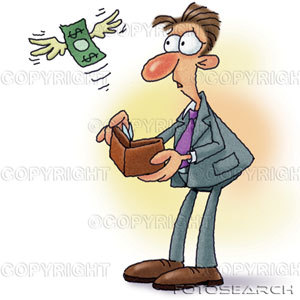 By Amanda Morrall
Your daily dose of personal finance for Friday. I'd love to have more home-grown content so feel free to email me any links to local websites or blogs of a personal finance nature: amanda.morrall@interest.co.nz
Happy long weekend.
1) Why volunteering is good for your resume
According to a recent Linkedin survey, 41% of hiring managers consider volunteer work to be as valuable as paid work. That's good news for those who may find themselves involuntarily between jobs as a result of a redundancy and looking to keep busy.
Interestingly enough, only half of those with volunteer experience report it on their resumes, presumably because they think it has no place on the C.V.
CNN Money explains why employers are putting more weight on volunteer experience and how to play the volunteer card when it comes to job hunting.
2) NZ Salary Guide
On that subject, here's a loose guide to salary ranges in New Zealand by industry.  See also this story by yours truly for more tips on assessing your worth and getting paid what you want.
3) Kiwis most social creatures
If a job feels like drudgery it could be time to pack it in. One of the latest reports from the OECD measuring well-being found that work plays an integral part in it, and not just as a source of income. 
The Economist in a summation of the "How's Life" report writes that work is an essential component of well-being because it is a prime avenue for opportunity and also social relationships, a fundamental source of human happiness.
Interestingly, New Zealanders are ranked among the most social beings of all countries surveyed in the report, with more than 75% reporting at least one social contact with friends or family per week. Portugal was right up there with NZ. Curiously, Poland, Hungary and France reported the lowest level of social interaction.
4) Dining out on a budget
Dining out is a sure way to blow your budget. However, the occasional night out shouldn't have to be a drama. The trick is planning for it.
I'm looking forward to the day that mint.com gets hooked up with the New Zealand banking system as this nifty budgeting software tracks your spending across different areas and alerts you when you are going over or under budget. (For a review of other budgeting aps new to market check out this story from the Sydney Morning Herald.)
Here's some other tips from Globe Investor about how to keep your budget lean without starving yourself of the occasional night out with friends.
5) Getting by on an irregular paycheque
I love the idea of writing my own ticket, being my own boss (no disrespect BH) and living the freelance lifestyle. My reality is such that I require a regular pay cheque. Helps that we keep good company at interest.co.nz.
For the benefit of those striking out on their own, here's an item from helium.com how to budget for it.