Personal finance editor commits a cardinal personal finance sin; decides to ignore the critics and reap the benefits of puppy love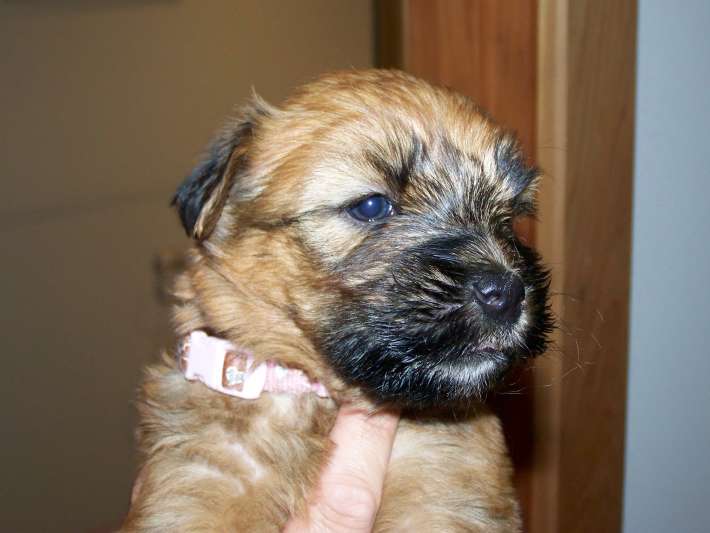 By Amanda Morrall
Against all better judgment, I have decided to do something that goes against every rule of good personal finance. I am getting a pet; a second pet in fact; a sweet little fluff ball named Mazzy; a canine companion for my lovely green-eyed rescue cat Molly.
I must be a glutton for punishment making this confession in a public forum. Before you cast judgment hear me out.
My decision to become a dog-owner is neither rash nor reckless. Well, that's my assessment of the situation.
My whole life I've wanted to get a dog and I'm old enough to know now that life is short and sometimes (most always in fact) it doesn't wait to deliver the perfect moment or circumstance on a silver platter. If you want something bad enough, after careful consideration of the consequences you should go for it.
Every man I've been involved with, hell even those I've never been involved with has, poo-poo'd the idea. One of the advantages of being single is that consensus decision making goes out the window. I'm mistress of my own domain apart from my two boys who heartily support the decision, as you can well imagine.
While men are to said to be the more rational of the sexes, I tend to believe that their opposition to having a cute cuddly pet join the fold has less to do with stoop and scoop duties and costs, than it does competing for attention. The pet averse women I know (my dear sister springs to mind)  are usually clean freaks.
I get that pets cost money; upfront, on-going, unanticipated. So do children. If children were boiled down to pure economics, no one would have them. Same goes for pets.
The decision isn't a financial one; it's emotional and lifestyle driven. I used to be a big runner and my joints have been battered and abused to the point where running three times a week would leave me in pain for the rest of it. Having a companion for walks on the beach will get me out more.
I'm not the sedentary type, so it's not like I need an excuse to exercise. However, if a benefit of dog ownership is that I'm fitter for it, how can that be a bad thing?
Every study I've read about pets points to how they are good for your emotional well-being. Sure, they might be occasionally naughty but mostly they are happy to see you, affectionate, non-argumentative and easy going. That's also a good thing.
I won't deny the financial costs of pet ownership are high although my cat care is pretty minimal. Molly's a pacifist so she stays out of trouble, avoids cat fights and expensive trips to the vet. The biggest financial downside is that she turns her nose at cheap cat food. That and I have to treat her regularly for fleas, even though it's a figment of her imagination (or maybe mine) that she has them.
I know I'm headed into new territory with a dog particularly a pure-bred. I've been saving for a year now, so the upfront costs are taken care of. I'm not in debt, so it's not like I have to feel guilty about that money having been put to a more productive cause. Sure, I could have padded the emergency fund out a bit but I'm pretty confident I'll live.
To manage the on-goings costs, I've taken a second job teaching yoga. Fortunately for me, it doesn't feel like work. The extra income will keep Mazzy and Molly in good quality dog food. Rest assured, I won't be buying accoutrements.
The biggest set back I can see is limiting my options for holiday homes on those odd occasions when we go sight-seeing.
I don't doubt the anti-dog brigade will come up with a million more reasons but it really is true what they say about love. It makes you blind.
Yes, having a dog or cat really is good for you, "Washington Post" article
The Economics of Pet Ownership by Investopedia
Tips for Cutting Pet Ownership costs  - also from Investopedia