Richard Ford muses on money and writing for a living; Philanthropy and social entrepreneurialism is the new black; Early retirement isn't all about the money; The economy made me do it honey; Marriage deferred is financial bliss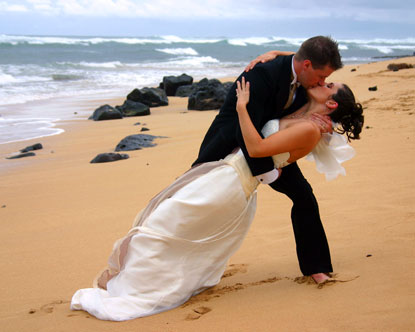 By Amanda Morrall
1) Richard Ford on funny money
Pulitzer prize winning writer Richard Ford (The Sports Writer, Independence Day, The Lay of the Land -- read them all) is one of my all time favourite authors. The man is a genius. I once braved minus 35 C temps in Calgary for a reading and book signing. I stood there in my parka afterwards palms sweating, knees buckling and tripping over my words as I thrust a stack of books at him and muttered something about being in New Zealand at the same time as him.
Anyway, you can imagine my delight finding this article by Mr. Ford in my inbox (thanks pops) this morning. It actually has a personal finance angle too so I feel justified in sharing it. In it, Ford muses about money, what it means to him and how he's made a living from it. Best part of it is the post-script. He has a new book coming out next year. 
2) Do gooders
I love a good news story. Slowly but surely the media is changing its definition of what constitutes news in recognition of the fact the 95% negative filter lens currently employed isn't how the world really works or looks. 
I was pleasantly surprised to see the Globe and Mail (Canada's national newspaper) launch a dedicated section recently on philanthropy and giving. The scope of the section is broad and includes everything from features on philanthropers, corporate governance, social entrepreneurs, tax implications and trends. As a journalist with 20 years experience, I view this as both a significant and hopeful development for our business.
This particular article explores the subject of social finance and how non-financial considerations are starting to work their way into the investor's selection criteria.
3) Early retirement
I wrote yesterday about my friends' plan for financial freedom at 50 when she's paid down the mortgage. She's a clever cookie.Building on that theme Time in this piece details how early retirees achieve their goals and how money is but one piece of the puzzle.
4) The economy made me do it honey
Oh man. Here's a good (not) excuse to cheat. Blame your infidelity on the downturn. Another article by Time here reports on a study showing why men are more likely to wander if they feel their livelihoods are being threatened. It's the fight or flight instinct apparently. I get it but haven't we evolved past that yet? Apparently not. It's nature's way of ensuring the human race survives. Here comes the Baby Doomer generation....
5) Marriage deferred is financial bliss
I've reached an age now where most couples I know are onto their second marriages or else fighting hard to save the first. I think I can count on one hand the relationships that are on solid ground. Even then, you never know.
According to this article by my new favourite columnist Marina Adshade looking at the financial and social implications of marriage versus co-habitation, couples who make their vows before moving in stand a better chance of prospering in love and money. I would have thought this had something to do with religious belief and/or pressures but apparently it has more to do with wanting to achieve certain goals before making  the big move.
Serial co-habitators on the other hand tend to have a reduced probability of making marriage stick and also getting ahead financially either because they have made a deliberate decision not to pool their money, they aren't sufficiently resourced to make a substantial difference to the bottom line, or because they're a flight risk. Sad.
I like to think there's always hope for new beginnings.