The 'Big Money' view on the market; Bond market Q&A; Post industrial female persuasion; City mouse vs. country mouse economics; Financial literacy in the classroom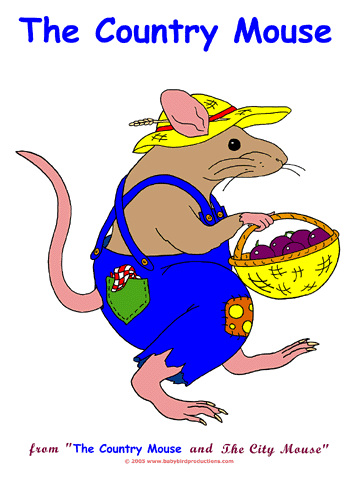 By Amanda Morrall
My round up of personal finance links for Thursday Nov.10th. I welcome your feedback or suggestions for links. amanda.morrall@interest.co.nz
1) Contra the herd
While panic stricken investors rush to the perceived safety of gold or move into cash, money managers are holding tight. In fact, according to large money managers interviewed by Barron's in its second annual survey, most of them remain bullish despite the bearish sentiment sweeping the planet.
Why? Because despite Eurozone woes and sovereign debt problems plaguing other nations, a respectable number of corporates are in good form and buying opportunities are ripe.
 Forbes Money questions whether or not to follow the Big Money.
2) Bond market Q&A
With the latest news out of Italy, the bond markets are going haywire.
Here's a good explainer in the form of a Q&A from the Guardian on what's driving the market and why you should care.
3) The End of Men?
In a previous Take Five, I posted a you-tube Tedtalks video from Hanna Rosin pondering the End of Men. Her musings were inspired by the fact that this year women in the U.S. workforce outnumbered men. Rosin, writing in the Atlantic, asks whether women might not be better suited than men to the post-industrial modern world and looks at the reverse trend in gender selection favouring the X chromosome.
Nature would also appear to be favouring the female according to a disturbing documentary produced by the National Film Board entitled "The Disappearing Male."
It's all quite concerning however I did laugh aloud upon reading this bit when Rosin visits biologist Ronald Ericsson, the swaggering Marlboro Man-esque inventor of a sperm selection technology, to solicit his views on the situation.
Ericsson's extended family is as good an illustration of the rapidly shifting landscape as any other. His 26-year-old granddaughter—"tall, slender, brighter than hell, with a take-no-prisoners personality"—is a biochemist and works on genetic sequencing. His niece studied civil engineering at the University of Southern California. His grandsons, he says, are bright and handsome, but in school "their eyes glaze over. I have to tell 'em: 'Just don't screw up and crash your pickup truck and get some girl pregnant and ruin your life.'" Recently Ericsson joked with the old boys at his elementary-school reunion that he was going to have a sex-change operation. "Women live longer than men. They do better in this economy. More of 'em graduate from college. They go into space and do everything men do, and sometimes they do it a whole lot better. I mean, hell, get out of the way—these females are going to leave us males in the dust."
4) Country mouse economics
I often imagine a bucolic existence as a country mouse. No traffic, no crowds, no KFC or McDonald's wrappers overflowing from rubbish bins. On the other hand, I get bored easily and worry whether communing with nature will compensate for not having to commute over the Harbour Bridge.  At the end of the day if it saved me money, I'd push the button.
A blogger, writing for getrichslowly.org does the economic analysis on the country mouse vs city mouse lifestyle. I like the sound of the 30 minute urban lifeline.
5) Never too early 
Financial literacy efforts world-wide have been brought to the fore by the global financial crisis. Those working in this area, including New Zealand's Retirement Commissioner Diana Crossan, maintain that an early education is crucial to help kids today avoid the debt traps and mistakes of their elders. And yet funding in this area has sharply curtailed in recent years due to budget constraints by Government. 
This piece in the Globe and Mail drives home the importance of making early education a priority. Take the quiz at the end. NZ didn't fare well relative to other nations.