A rich life; How to make a mark instead of being a martyr at work; Baby light savings programme; Stuff that's worth buying; How much do you spend on food?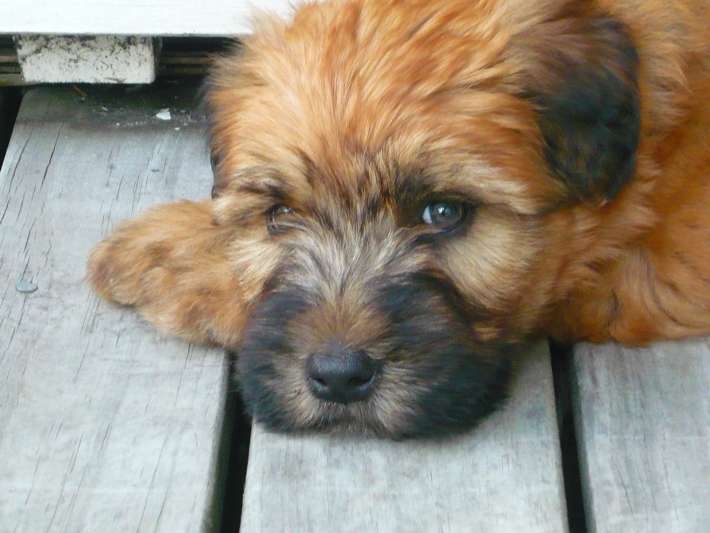 1) A rich life
I love New Zealand so much so that I've sacrificed family and friends in Canada. People always ask me; "Do you think you'll stay?" It'll be five years coming up in January since I moved here. I get a bit choked up over the answer but it's affirmative. I just entrenched myself further with a puppy, who is glued to my feet as I write this.
One of the frustrating parts of the long-distance relationship with my family is bridging the time zones so I'm not waking them up at midnight or they're not calling me at 4 a.m. Rarely works, so we email mostly. My sister in her latest (sent from my iphone message) asked how everything is going as we haven't been in touch for ages. My reply was this; "Life is rich.''
A classic moment of synchronicity when a few minutes later, I stumbled across this blog by the simpledollar, exploring the idea of a rich life. 
2) Mark your mark don't be a martyr
Work, corporate culture and office life has changed a lot in the last decade but there are still a few 20th century hang-overs that I'll be happy to say good riddance to. The office dinosaur is one of them. I haven't come across any for awhile, at least not since my newspaper days in rural Alberta, where pica poles and whiskey still rattled around in the managing editor's top drawer. No, I didn't snoop. Said editor used to carry the pica pole (an archaic devise used to measure column depth and width) around on his hall monitoring trips, slapping it in his open palm glaring menacingly at us the scribes . The on-site alcohol was obvious given he couldn't walk a straight line to save himself. You can't get more old school than that in journalism.
Apparently, there's a few old schools still kicking around. I was talking to a gal recently who told me she left her job because some of the dinos she worked with used to rant, and rave at the underlings when things got a wee stressy, indulging in 12-alarm toddlersque melt-downs under real pressure. I was shocked to hear this kind of behaviour is still accepted. Obviously not by employees.
Another hang-over from the 20th Century is this idea that the best employees are the one's glued to their chairs for 12 consecutive hours.  Sure, a visible presence is reassuring but a truly productive employee is so much more than a jacket on the back of a chair.
This piece by Forbes, outlines five reasons why hard work isn't enough to win in work. Workplace engagement is the 21st Century currency.
3) Baby light
Anyone who has had children will know they don't come cheap. The accessories that go with baby are enough to fill an SUV, that's including the passenger seats. Portable cots, prams, car seats, bouncy chairs, exersaucers, highchairs....it goes on, and on, and on.  
Here's one account of a parental opt-out on the baby binge culture . Warning; the couple profiled subscribe to the  attachment parenting movement. I still curse the day I welcomed my babes into my bed. I still can't get rid of them. Puppy has a nice spot on the floor.
4) Stuff worth buying
There is no question we can do without a lot of the stuff we buy. Still, there are some things that are worth the money. Despite the saccharine name of the website where I found this I wouldn't disagree with any of the 11 good spends cited. The shoes (a quality pair is never money wasted) made me drool and the final picture made me cry because I haven't seen my best friend in two years.
5) How much do you spend on food?
I was interested to read this blog polling readers about how much they spend on food. One couple professed to getting by on US$500 a month. That seems pretty cheap to me. Food costs in NZ are relatively steep from what I've observed, despite our relatively low food inflation.
What's your experience? What's your average bill per month and what are you money saving strategies? Enquiring minds would like to know.