Forbes' 2012 investment guide; Unshackled from debt prospering with ball and chain; Financial planning as a team; Being Buffett; Nana-technologies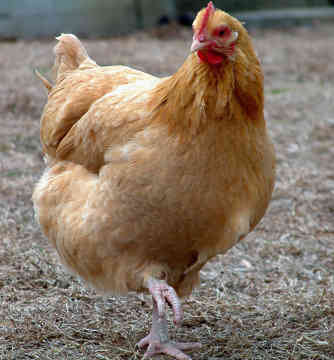 By Amanda Morrall
 1) Forbes' 2012 investment guide
I don't know what it is about ageing and time but I'm continually surprised by the acceleration with each passing year. My youngest turns eight in two weeks, Christmas is looming large and 2012 is strumming its fingers in anticipation.
Forbes.com has put together a special investment guide for 2012 which cuts across all age groups and demographics. The "survive and thrive manual'' is geared at three financial groups facing stress: "Twentysomething Millennials" (I wish); "GenXers in their 30s and 40s (that's me); and the "Baby Boomers." Seems no group is exempt from financial stress these days. 
2) A new debt-free lease on life
Life looks a lot different when you're out of debt. Opportunities suddenly go from fuzzy to focused because they become more realistic.  They're all the sharper if you're married and fortunate enough to have a spouse who shares your vision. 
Here's one man's account of how his debt-free marriage led to freedom and new opportunities, via getrichslowly.org.
3) Financial planning as a team
As a new divorcé, I'm a bit jaded or perhaps just realistic about this business of husband and wife financial planning and yet I concede there is merit in it. I once wrote an article about couples who were partners in business and was truly surprised by the love they shared for one another and also their joint interest in the business.
Most, and they were not newlyweds, said the biggest benefit was getting to spend more time together. A stark contrasts to those couple who thrive on separation.
Here's more on the benefits on financial counselling for married couples via helium.com
4) 7 surprises about Warren Buffett
One of these days I will dive into the must-read Buffett collection. I'm ashamed to admit I haven't yet, but I'm a fiction girl at heart with a 900-page book due for a review in two weeks.
For now Buffett is on hold, however I enjoyed this preview from PF blogger Monevator.com who reviewed Buffett biographer Alice Schroeder's "The Snowball.''
In it,  Monevator.com shares seven surprising things about the Oracle of Omaha.
Buffett's early financial ambitions (he raced marbles with a stopwatch and calculated the lifespan of hymn composers when he was six-years old, sold chewing gum at seven and Coca Cola when he was eight" suggest he was imprinted at birth for uber success.
5) "Nana-technologies"
It's true what they say about a little learning being a dangerous thing. After harping on about organics, and having my hippy friend look after my kids once a week for a year, my sons grill me about whether the eggs I serve them are free range.
At the rate they go through eggs, it would probably be cheaper to start a backyard henhouse, however to do so I risk being declared insane by my colleagues. 
For now, I will have to make do with my organic veggie patch and compost, which hallelujah finally broke down. 
There are some fantastic courses on sustainability if you look around.  
Kaipatiki.org.nz
runs several on nana-technologies, those home-grown practises which cultivate self-sustainability.