Janine Starks deconstructs insurer's policies regarding the role for and payment of architects for Chch home rebuilds.Your experience?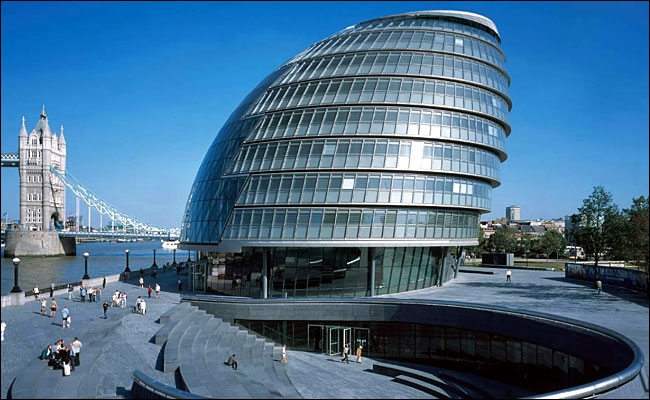 By Janine Starks*

There has been a lot of talk in Christchurch about the future design and rebuild of the city. 
Getting the right architectural ideas for buildings, public spaces and landscapes is a hot topic, but a city is not just made up of a Central Business District. Its character and its architecture stretches out to the suburbs and the places we go home to. While the CBD is attracting much architectural debate, very little is being said about the design of our homes.
One reason could be that not all insurance companies have formed agreements with registered architects about the role they will play with residential homes and the fees they can charge. There is discontent brewing that some insurers want fees to drop to the levels charged by designers – that's around 5 percent rather than 9 to 12 percent of the value of the home.
At the moment it seems there is a stand-off and registered architects are sticking to their guns and want to be paid in their full professional capacity. Most insurers have appointed project managers (such as Mainzeal, Hawkins and Arrow) to handle rebuilds. But this is probably where some of the contention lies. These companies are rumoured to take a cut of 3 to 4 percent to manage a project which an Architect should see through to completion.
If insurers can push their fees down, then the combination would be no more than a full-service architect. With many insurance policies clearly entitling customers to 'architects fees', it certainly seems unfair if homeowners are directed to designers instead. Since only registered architects can call themselves an 'architect', and policy documents refer to 'architects fees', it seems hard to see how there could be an issue. Their charges have never been a secret and insurers could hardly claim they didn't know where the standard levels sit.
Nor can they claim they were unaware that an architect provides a 'full-service' from concepts to drawings and tendering to account management. What role that leaves for these project management companies, should perhaps be the real question.
To quote one Canterbury architect I met recently: "If people think they won't see package homes all over the Port Hills of Christchurch, they should think again".
Are you entitled to use an architect?
Architects should and could play a vital role in the rebuild of homes in Christchurch. But they can only make an impact if we engage them.
Whether they are engaged will largely depend on how the fine-print is written in your insurer's policy document. As so few people ever read this, let alone keep a copy of it in their filing cabinet, it's no wonder there is confusion.
One of the most valuable tips you should follow is to check out the clause about 'professional costs' in your policy. If you don't have a copy, call your insurer and ask them to post or email you one.
Here is an example of two different policy wordings:
AMP (Vero): "We will pay architects, surveyors, consultants, legal and council fees, incurred with our prior consent required to enable the reinstatement or repair of your home".
State (IAG): "The following costs, as long as they were necessarily and reasonably incurred: architects', engineers', surveyors', building consultants', legal and council fees".
The AMP wording simply states these fees will be paid. To my mind, it's a pretty clear statement and their customers should be entitled to use an architect to prepare a design, full drawings and carry out the usual range of functions a full-service agreement would entail. There just seems to be a fairly normal clause reminding you that you can't charge off and incur these costs, before they approve them.
The State wording is a little different and says the fees must be necessary. State confirmed to me that they felt if the home wasn't architecturally designed in the first place, the fees would not be approved. It will all come down to the wording of your contract.
If you are entitled to use an architect, their fees are paid by your insurer in addition to the replacement value of your home. Once that value is agreed, an architect can set about working to this budget. Remember, an architect should not be viewed as a fancy-pants luxury for the wealthy. They have spent their careers managing projects and ensuring homes fit families and their surroundings.
Allowances for their fees have been embedded in insurance policies to help you, so don't be afraid to ask for their services. To learn more, a good website to look at is www.talktoanarchitect.co.nz
I prefer drawing to talking…
Love him or hate him, the famous 20th century architect Le Corbusier, certainly has a point when he says "I prefer drawing to talking. Drawing is faster and leaves less room for lies".
Most of us can relate to that – a drawing is what it is and words cannot change it. That's why it's important to do your research, view websites and look at the previous work of an architect. The pictures don't lie and you'll soon get a feel for whether the person and their style make a good fit with your family. When we decide the look and feel of our city or our homes, it's becoming obvious that the traditionalists and modernists will need to try and co-exist together. High hopes perhaps. But if the Prince of Wales and Norman Foster can co-exist in Great Britain, anything is possible.
They may be polar opposites, but their beliefs come together in one important area; sustainability. Perhaps we might find that same common ground in Christchurch.
Email questions to starkadvice@gmail.com, subject line: Financial Agony Aunt. Anonymity is guaranteed.
*Janine Starks is Co-Managing Director of Liontamer Investments. Opinions in this column represent her personal views and are not made on behalf of Liontamer. These opinions are general in nature and are not a recommendation, opinion or guidance to any individuals in relation to acquiring or disposing of a financial product. Readers should not rely on these opinions and should always seek specific independent financial advice appropriate to their own individual circumstances.