Five mistakes to bring ruin on your marriage; Troubleshooting difficult co-workers; Electronic wallets; Junior Savings accounts; Earn more/Spend less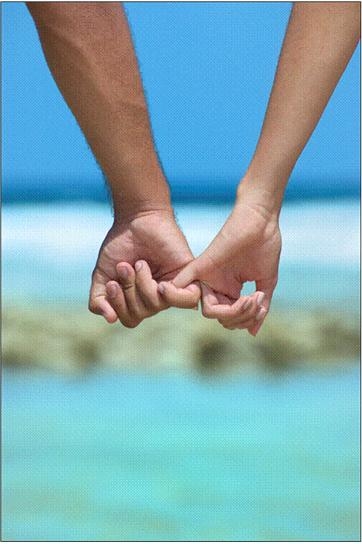 1) Monetary marriage wreckers 
Money can ruin an otherwise good marriage. In fact, it is said to be the number one marriage killer. I used to think those pre-marital counselling sessions were a load of hooey (nothing fully prepares you for marriage) but if they contained a strong element of financial planning, I'd be signing up...one day when I'm brave enough to take the plunge again perhaps.
The top five financial mistakes that can ruin your marriage?  According to this piece published by Forbes Money valuing money itself over the relationship, having conflicting money values; adopting traditional roles when they don't fit; having opposing money styles; and magical thinking ie. lack of financial planning.
2) Hard work
Let's face it. Some people are hard work. Not me of course. I've endeared myself to my colleagues with home baked goodies. Actually I've been a bit slack in that department ever since I discovered it was a career killing move that would never earn me respect and more importantly a raise. Nice girls finish last you see. When I get my big fat promotion to the corner office (the space that serves as our front entrance but which I long to inhabit because of the natural sun) I'll don my apron once again.
Here's some tips from Investopedia on how to troubleshoot those predictably problematic colleagues.
3) Hellowallet
I'm on the hunt for a perfect app that will sort out my finances or at least spare me the time consuming job of transferring over data from my electronic bank account to my sorted.org.nz money tracker. Sure, there's value in the painstaking inputting and cataloguing process in terms of you're forced to have a closer look but my time is scarce and I don't want to do it every three months. I'm compiling some apps for publication later but in the meanwhile here's one new to market that is expected to rival the popular mint.com app (which doesn't work yet with the New Zealand banks). I have also heard good things about PocketSmith.
4) Junior savings
Financial habits start young. I can see it in my two sons, ages 7 and 9. One of them hoards, the other loves to spend and has already been seduced by Apple. "Please mum can I have an iPod?" I'm a mean mum. I told him to get a job.  It's a good thing his junior savings account came with a piggy bank and not a debit card or he'd have long since blown through his accumulated birthday savings.
Recently, an outfit by the name of Fundzi introduced a plastic card for kids ostensibly aimed at making them more financially savvy. Understandably. Fundzi came under fire for its over the top fees, of $9.95 - per month.
I have no doubt it has educational value; they'll learn a hard lesson when their money disappears.
Juniors shouldn't have to pay for the privilege of banking. Here's what on offer by our local banks.
Bank
Account Name
Min Savings
Rate
Fee*
ANZ
Youth
$1
2.25%
Nil
ASB
Headstart
$1
2.25%
Nil
BNZ
Dynamic money
$1
2.25%
Nil
KiwiBank
First Saver
$1
2.50%
Nil
National Bank
School Plus
$1
2.25%
Nil
Westpac
Simple Saver
$1
2.00%
Nil
 
Online Saver
$1
3.00%
Nil

 

 
Bonus Saver**
$1
1.00%
Nil
 
Online Bonus***
$1
4.00%
Nil
*     Service fees may apply
**   Potential return (base 0.25% and 0.75% bonus) At least one deposit per month and no withdrawals.
*** Potential return (base 0.25% and 3.75% bonus) At least one deposit per month and no withdrawals.
5) Earn more/spend less
There's a simple way to fast-track savings: earn more and spend less. (Read thedebtmyth.com's two pronged approach).
What can you live without? I'm on a pretty lean home budget. No Sky (min $20 a month savings) , no gym membership fees (I manage to get free yoga classes or discounted ones by virtue of being a teacher), I switched to a new power plan that is supposed to save more $160 a year, I cancelled my voice mail ($7 month). I'm also gearing up for a big TradeMe sell-off of stuff that isn't in use. Things I used to take for granted give me a lot of pleasure these days...and lucky me they're all free.