Getting familiar with fees and financial advisors; Pursuit as a path to leadership; An expensive Christmas lesson; Grow rich gratefully; Giving back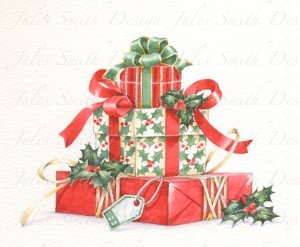 By Amanda Morrall (email) 
1) Up front on fees
I'm still smarting from a rather sharp financial lesson I learnt on managed funds. I'll spare you the gory details short of saying it was an expensive mistake on my part, relative to my wealth anyway. Investing is never without risk and seldom are mistakes avoided, but that doesn't make it hurt any less. Like other lessons in life, if you learn from it, you'll grow. Avoiding the compounding effect of making a similar mistake will theoretically pay off.
In a nutshell my lessons were as follows: 
1) Never minimise the impact of fees on funds - if you're not sure if a fee is fair, ask around and measure it relative to similar types of funds.
2) Find the flow in the fee. Is there a commission paid? If so how much and to whom and find out the relationship between a financial advisor and any affiliate fund management business. 
3) Know your time frames for investing and stick to them.
Along those lines, here's an instructive piece from the Huffington Post on finding an honest financial advisor as well as three key questions to ask of them.
2) Don't give up the pursuit
When it comes to achieving one's financial goals, there's a fair bit of cross over in the leadership department. I believe that's because of the self-determination aspect.
In that regard, you might appreciate this article from Forbes.com on the one leadership quality that will ostensibly make or break you. According to the author, what sets those who succeed apart from those who fail is their determination and effort. The pursuit itself is the path.
3) Christmas lessons 
We've all be known to do a few stupid things in the name of love. Blowing a bundle of money on your honey for the sake of impressing them (particularly when you don't have the money to burn) is high on the list. I'm pleased to say I've avoided that financial sin but I've heard some horror stories in this regard. Justine Rivero, writing for moneywisewomen.com, shares three lessons on Christmas giving based on her $1k Christmas mistake.
4) Grow rich gratefully
Here's a financial advisor after my own heart. Wellington's Liz Koh of Money Max blogging about growing rich slowly and gratefully rather than rushing to the finish line and expecting instant results.
5) Giving back
A few weeks ago, I had the privilege of attending a motivational talk by 2010 New Zealander of the year Sir Ray Avery.  I was most inspired by his amazing rags to riches story and his personal triumphs over the worst possible of beginnings. 
Sir Ray, whose company Medicine Mondiale is currently fundraising to build a factory in Nepal where a new nutritional supplement produced by his company will be manufactured for babies. Much of the work and expertise that Sir Ray attracts is through donation, both money or skill.  The Stars Come Out auction, launched today, runs through to January 9th and includes some interesting prizes and rare opportunities. 
Neil Finn - http://bit.ly/hg
Hobbit - http://bit.ly/uUzL7p