Meeting your goals; Credit card blow-outs; Happy spending; A tight Christmas; Money mistakes and messages for the self-employed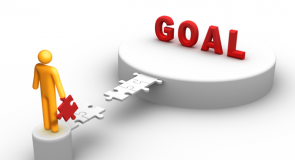 By Amanda Morrall (email)
1) Greeting your goals
With 2011 drawing to a close, I've been reflecting on the past year, checking in with where I've come from and when I'm headed in 2012. I had a loose set of goals from two years ago which I periodically review and was pleasantly surprised to see that I'd accomplished most of them.  I think I'd have accomplished them a lot quicker had I been reviewing them as regularly as I review my present set of goals.  Not too long ago, I formulated three statement-driven goals under the banners of creativity, personal and career.  Much to my delight they are also taking shape in a form I can see outside of a vision.
As you think about your financial resolutions for 2012, take a moment to consider the underlying reasons for these goals and also how you can achieve them. And remember that a SMART goal is one that is specific, measurable, attainable, realistic and timely.
Plenty of resources on the web and at the library but here's a simple worksheet to get you started.
2) Credit card balances balloons
November saw the biggest credit card balance rise rise ever with NZ$159 million added to balances outstanding.
The amounts spent weren't noticeably big (+4.4%) but the  expansion of the debt suggests people are choosing not to pay as much off.
There's some differing views out there on credit cards.  I read a piece the other day where the financial expert interviewed recommended using the credit card for all expenses. His reason being was that it was a good way to keep track of spending (because of the itemisation on the statements) and also to cash-in on the cash back policy offered by a few lenders rewarding their big spenders. Obviously that works out okay for those disciplined enough to pay off the balance in full every month but I dare say those types are few and far between.
To each his own, just be honest about your habits.
3) To spend
So you don't think I'm a total Scrooge, here's a piece that challenges my miserlyness. Sources quotes in the Sydney Morning Herald article suggest that spending on the right kind of gifts for the right kind of people will make you happy.
4) Or not to spend
Also from the Sydney Morning Herald, some tips on how to reign in the spending and enjoy a simpler Christmas this year.
5) Mistakes made in business
If starting your own business is on the agenda for 2012, get off on the right foot.
This is a good little piece on five money mistakes to avoid by mybanktracker.com. The tax item is U.S. specific but general enough to drive home the point that's it's a biggie and one definitely not to ignore.
This item from Forbes Money is also instructive, particularly for those wanting to run a home-based business.
To read other Take Fives by Amanda click here. You can also follow Amanda on Twitter @amandamorrall.