The upside of being fat, 40 and getting fired; Bear market recovery calculator; Why traffic violations are bad for your credit record; loan stress helplines; Coffee crutch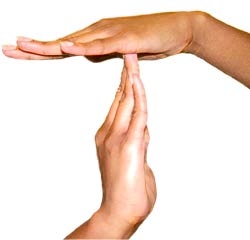 By Amanda Morrall (email)
1) Time outs
Turning 40 has got to be bad enough without the added insult of being fat and then getting fired. But for Nigel Marsh, this trifecta of deflating f's proved a miracle in disguise.
When the high flying corporate exec was turfed from his perch, he didn't drown his sorrows in self-pity and triple decker cheeseburgers, he used his forced time out to save his marriage, get to know his kids, shed 40 pounds and translate the experience into a bestseller "Fat, Forty and Fired." Beautiful title.
Marsh's story is relayed in this article from the Globe and Mail. Marsh makes a similar pitch to economist Umair Haque (whose blog I linked to yesterday) about society needing to rethink and restructure work/life balance so that we begin to restore value to the relationships that count most of life. He suggests flex-time and alternative work arrangements, and job sharing be given greater consideration.
"The main lesson would be how sad it is that so often it takes a redundancy [job loss], bereavement, divorce or injury to get us to pause and reflect upon our lives and how we are living. The simple fact is that life is about human relationships. Having a successful career but a lonely old age full of regrets is not the way to go, yet so many fall into that pattern," he says.
2) Bear markets
Following
an interview
I did last week with ANZ Wealth's general manager of investment Simon Botherway about long-term performance of the equities market, there was some pretty heavy criticism in the comment thread about fund managers, equities markets as well as speculation that markets will never recover.
To that end, investors might find the following
calculator
(also via the Globe and Mail) useful. It allows you to calculate the time of recovery from bear market losses.
The introductory pages notes that "excluding the Roaring Twenties and Great Depression, stock market returns have increased by an average of 35.3% during the first twelve months following the end of a bear market. During the same 1939 to 2008 period, it took an average of 24 months for the market to recover to its peak level recorded at the start of a bear market."
It goes on to say while there are no guarantees, the odds of recovering your losses are favourable if you stay invested for a long period. For those who don't have the luxury of time on their side, the odds aren't so hot.
3) Loan Stress
Apparently some stress can be healthy. I don't think loan stress qualifies. To help stressed out borrowers wrangling with finance companies, the Ministry of Consumer Affairs has introduced a hotline to help frustrated consumers understand their rights: 0800 LOAN STRESS (0800 562 6787) or visit 
www.loanstress.govt.nz
.
In December 2010 a new rule was introduced forcing lenders to belong to an independent dispute resolution scheme, free of use for their clients. Despite new guidelines on responsible lending and avenues for launching complains, the Minister of  Consumer Affairs (in launching the hotline) said too many consumer continued to be treated unfairly by loan providers.
"We hear stories of people losing their jobs and finance companies still expecting them to repay their loans at the same rate. In other cases finance companies are repossessing vital household items, despite consumers only taking on loans of $1000 or less. This type of behaviour is not okay. With 0800 LOAN STRESS we are empowering people to make a complaint and seek protection when they are getting a raw deal from loan providers."
Kirk Hope, executive director of the Financial Services Federation, recommends borrowers who find themselves in trouble financially talk to their lenders in the first instance as they could avail themselves of budgeting services to offset the loan stress.
According to the Ministry, the  "Government is continuing to look at ways to protect borrowers from unscrupulous lenders, and last year announced an overhaul of consumer credit laws to further increase consumer protections. Proposed changes include new responsible lending requirements, amendments to the oppressive credit contracts and hardship provisions, and restrictions on financial providers who do not belong to an approved dispute resolution scheme."
4) Pay your fines
In in other ministerial news, starting next week the Ministry of Justice will begin releasing to credit reporting agencies information on overdue traffic penalties. Credit reporting agencies in turn will supply the ministry with contact details of debtors so they can be hunted down for payment.
By coincidence, I arrived home last night to a white enveloped from the Ministry of Justice confirming all this as I'd forgotten to pay some parking tickets. Yes, I know not a good look for personal finance editor. At least I wasn't speeding.
If I get it sorted swifted, I should be able to protect my clean record from any unsightly blemishes.
Also from April 1, I'll be credited for prompt payment of bills, rent and other financial transactions that have until now been excluded from one's credit profile as the country switches over to a positive credit reporting system.
5) Coffee crutch
And lastly, here's a confession from a fellow coffee addict who dutifully captured through a budgeting app called Datum, all his coffee splurges for 2011. After reading it, I actually felt like quite virtuous as I'm no where close to his record of 446 gourmet coffees in one year. Yikes! 
To read other Take Fives by Amanda Morrall click here. You can also follow Amanda on Twitter@amandamorrall