Financial advisor Sheryl Sutherland lays out a seven-step plan to get your finances in order in 2012. Step one:Taking stock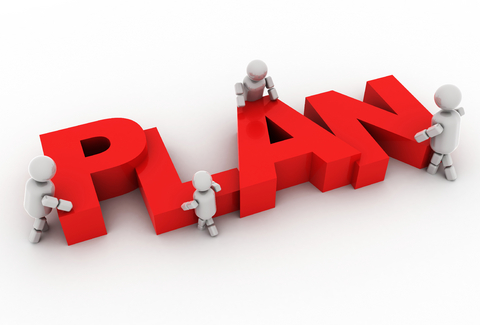 By Sheryl Sutherland*
Why Plan? We live in an uncertain world and many of the events that shape our lives are out of our control – not a comfortable feeling for most of us. Creating a financial plan helps reduce that level of uncertainty – you can at least control what happens to your money. Setting up a clearly defined plan enables you to achieve your goals in a structured fashion leading to lifestyle choices.
A plan will also help you handle your money hang-ups more easily. If you are in a relationship, your partner's participation will dramatically reduce the likelihood of financial conflict if circumstances alter. Your plan should of course be flexible and allow for a change of strategies in changing circumstances. A written plan gives you a template on which to have calm and rational discussion.
Now don't feel daunted by the term 'financial plan' – it can be as formal as a twenty-page presentation or as simple as a worksheet. A financial plan should list short-,medium- and long-term goals. It should take into account realistic assumptions about your income and spending, risk management – by that I mean insurances – and should include an exit plan or an allowance for contingencies.
Any plan should be a living document that can be adapted to new circumstances. It is important also to review it annually. Set a date that is easy for you to remember and review on that date – not in response to the news headlines.
Make your money plan a priority
It won't happen unless you make a concerted effort to begin, so start organising your financial life by putting it at the top of your list. Get going. The most important thing is to act. No one can do it but you, and the sooner you start, the easier it will be to reach your financial goals. You don't need to worry if you are new to investing, what you do need is to be willing to learn. Seek help. 
While you are responsible for your financial wellbeing, you don't have to determine your investment strategy alone. A financial adviser can help you create an investment programme for your needs. Listen, read, learn and ask. If you are making decisions with your financial advisor, try to understand the basics. 
Investing is a lot easier than you might think. It's no more complicated than the issues you face each day at home and work. Investing can involve risks but the main thing you need to worry about is not acting. Getting your financial house in order can be one of the best things you do, for yourself and family.
Before you start your financial plan, focus by completing these sentences in your own words:

• At the thought of losing money, I....................................

• If I choose the wrong investment, I will...............................................

• When it comes to making financial choices, I never.......................................

• Putting money in the bank makes me................................................... 
Seven Steps to Financial Planning 
Step 1 Take stock of your current situation.
Step 2 Set goals.
Step 3 Assess your risk profile and consider your risk management needs.
Step 4 Construct your investment portfolio and determine your asset allocation.
Step 5 Secure your retirement.
Step 6 Monitor your portfolio, re-evaluate your goals and rebalance the portfolio where necessary.
Step 7 Consult a lawyer, you may need a simple will or something more complex such as a trust.
Step 1 – Take Stock of your Current Situation
Before you start to make a plan, you need to take a good look at your current financial position.
This exercise can be depressing and can stoke the fires of guilt – negative comments can surface. Ignore them and get organised by collecting all your financial papers relating to insurances, savings, investments, bank statements, pay slips, accounts, mortgage summaries – anything that bears any relationship to money.
Once you have collected this information sit down and complete your financial inventory, your net worth statement, and your budget worksheet. The financial inventory lists your advisers, their contact numbers and your account numbers, so that when you need to discuss any financial issue you won't have to sift through pages of irrelevant information to ascertain basic records. File this at the front of your financial folder. 
In this early stage of planning you should sort out documents and put them together in a safe place, documents such as:
• Share certificates or letters with PIN and FIN numbers.
• Policy documents relating to insurances.
• Lists or valuations of your more expensive possessions – paintings, jewellery and antiques.
• Titles to real estate or cars.
• Any business documents.
• Your will.
• Power of Attorney.
• Any trust agreements.
I recommend also that you list these documents in your financial inventory.
Know your net worth? 
The net worth statement will help you analyse the difference between your assets and liabilities, as well as how your savings and investments are distributed.
If you don't have savings and investments, that's okay – everyone has to start somewhere. You may realise that the first step in your planning should be debt repayment. If so, that's also a good place to start. Identifying and reducing debt is not only a legitimate financial goal, but also an empowering achievement.
The budget worksheet will help you determine the amount of money you have to invest; with that knowledge you can begin to prepare your investment programme. Working with a budget is not as daunting as it sounds – although I have known strong women go quite faint at the thought.
The most important thing you can do is pay yourself – any good budget will allow you to spend money.
Completing the budget worksheet may also bring about a desire to change spending habits in order to save. Instead of buying on impulse you will work to an allocated amount per week, fortnight or month dependent on how you decide to structure your budget. So don't be fearful, get started.
Savings should be at least 10 per cent of your gross pay. Good budgeting will help smooth out the financial low points and allow you the occasional indulgence. Start at the beginning with your income. Everyone allocates their income a little differently, depending on what they earn and what their priorities are.
The best way to approach budgeting is to allow a two or three month period collecting receipts or recording expenditure in a notebook. You can then collate them and see where your income is going. This will help you identify areas that can be controlled (see 'The black hole' below). You can then decide how much you want to save each month.
Setting a budget without establishing where your money is going is a bit like adopting the latest fad diet – it probably won't last long. If you structure it properly, however, it can become a very useful lifetime habit. It is a mistake to think you don't have enough to invest – the tighter the budget, the more you are going to need to save. You say you can't even afford to save 5 per cent of your income? If you earn $40,000 you're talking about $38.50 a week, or $5.50 a day. You know you can do that. Now why not try for 10 per cent?
Budgeting Hints
There are some fairly painless ways to approach budgeting … and they work. Many financial lives have been radically improved by trying one, all, or a combination of the following.
Plastic surgery
1) Love your ATM card? Know what it costs you? Withdraw a fixed cash amount and when you have run out of money, curb that impulse to go back for more!  2) Don't buy the next thing you plan to put on your Visa, go without it. Consider paying the amount you were going to spend off the balance on your credit cards, and an amount equal to the monthly interest into a savings account. Bank on it
Mortgage review
What rate are you paying? Over what period? Can you increase or decrease your mortgage? Would a revolving credit facility suit you? The current mortgage market is very competitive – take advantage of it – and most mortgage brokers quote for free. 
Insurances
It is company policy usually to charge as much as the market can bear! You are the market. Check out the cost of your house, furniture and motor vehicle insurance. Sticking to the same company year in year out is not necessarily a good thing. If you don't wish to do the leg work yourself, ask brokers to give you quotes. What are you paying for your life insurance, income protection and trauma? Are you getting the best value for your dollars. Company rates and covers vary tremendously. Again ask for quotes.
The black hole
This is where you probably need to use a searchlight. The black hole is where your unaccounted-for spending goes; it is usually such items as entertainment, holidays, clothing, music, books. There is no reason not to enjoy these things but, rather than purchase on impulse, plan them to fit around a fixed budget and practise 'free' entertainment. It can be fun.
Sheryl's suggested savings strategies

10 Places to Find Money 

1 Stop spending coins. Collect them. Only pay with notes. 

2 Supermarket coupons (don't spend the $1 that you have just saved!)

3 Cancel SKY TV.

4 Take lunch to work.

5 Limit magazine subscriptions.

6 Increase your insurance deductibles.

7 Lower your thermostat.

8 Set up automatic bill paying (saves money on stamps) and timely payment can give you discounts.

9 Reduce or eliminate ATM and fee-charging credit cards. 1

10 Buy less coffee (Latte, Cappuccino).
*Sheryl Sutherland is director of Christchurch-based Women's Financial Strategies and co-author of Smart Money,  and author of Girls Just Want to Have Funds and Money, Money, Money, Ain't it Funny.