"Generation Flux" the new 9-5 paradigm of being your own boss; Free financial advice; Co-contributors; The workplace cupcake cure; Retirement saving scaremongering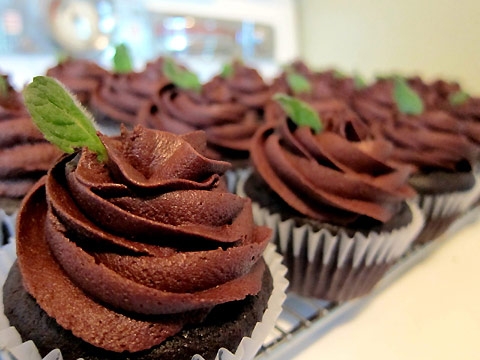 By Amanda Morrall (email)
1) Generation Flux
I suppose it is a sign of my age, more specifically my generation (I'm X) that I'm unfamiliar with newest demographic making news; Generation Flux. The handle refers to the swathe of unemployed and underemployed youth worldwide for whom joblessness has become a constant reality.
In the U.S., it is estimated that close to half of Americans between the ages of 18 and 25 are jobless or under-employed now.
In the absence of any "real jobs" this demographic is going into business for themselves; as freelancers, contractors, consultants or small business owners; "accidental entrepreneurs" if you like.
In this piece from the website Good, Courtney Martin writes about how working outside the usual channels of employment requires a certain Darwinesque mindset. Part of that, the writer has discovered, is being able to be your own mentor. 
2) Red zone woes
The Commission for Financial Literacy and Retirement Income (formerly the Retirement Commission) announced yesterday a new financial advisory service for Cantabs trying to work through red zone financial issues. The service is free and features one-on-one consultations with local professional financial advisors who have volunteered their time.
Details are available thru the sorted website at www.sorted.org.nz/redzone
3) Sharing is caring
How do you achieve economic equality when the cards are stacked? Apparently we can glean some lessons from a child's game of marbles. This piece in the Economist, pondering how to redistribute the wealth and achieve economic health in the U.S., suggests that if the players all genuinely feel they have contributed to the common goal or good, they are more likely to share.
4) The cupcake cure
Can workplace morale be boosted through baked goods? U.K. Home Office permanent secretary Dame Helen Ghosh seems to think so. This Guardian money item reports on Ghosh's homespun productivity enhancing secrets and recipes lifted from Nigella Lawson's cupcake cupboard.
Bernard how about you bake those bits of high dose cocoa into a cake? Just kidd'n. My turn to bake.
5) Retirement ready
Here's an interesting piece from the Globe and Mail debunking popular retirement "myths" that Canadians aren't saving enough.
Some parallels can be drawn with New Zealand savers who are also hounded with the same message. The advisor in the piece claims the current savings crisis is an over-hyped notion perpetuated by an industry that stands to profit from a heavier handed approach to savings.
I know a similar argument has been made about the "savings crisis" in New Zealand. Worth a read and some reflection on what you actually need to save to afford the kind of lifestyle you want and how far you are toward that goal.
To read other Take Fives by Amanda Morrall click here. You can also follow Amanda on Twitter@amandamorrall